Whether you are a business owner, an independent professional or self-employed, getting small business insurance can help to protect you and your company against unexpected costs. There is a wide range of insurance products available offering varying degrees of cover, so ensuring that you have the correct amount and types of insurance for your business is incredibly important.
Compulsory insurance
Some types of business insurance are required by law. If you are an employer, you are legally required to have Employers' Liability Insurance which covers the cost of compensating employees who are injured or become ill through work. This type of insurance will not only cover the cost of compensation to your employee but also the cost of any associated legal fees. The cost of this cover will depend on the nature of the business, the number of people employed and your previous insurance claims history. It is important to make sure that as a responsible business owner, you shop around to get the best cover for your business. This should include the policy that is most appropriate for your business and not just be based on cost.
Many businesses use motor vehicles to travel around in and deliver or pick up products. A vehicle that is used for a business is just like a personal vehicle in that it is a legal requirement to have motor insurance. The minimum amount of cover needed is 'third party only', which covers the cost of injuries and damage to other vehicles, although most will choose to cover the costs of damage to your own vehicle as well. If your business involves employees driving company vehicles then make sure that you have them covered – it is required by law.
If your employee drives their own vehicles while working for your business, you are not obliged to pay for their insurance, however it is advisable to make sure that they have the minimum level of cover required by law. Also make sure to check that they have correctly declared to their insurer that they are using the vehicle for business use as by not doing so invalidates their cover. If motor vehicles form a core part of your business, such as a taxi company or a courier service, specialist motor insurance policies, may offer more appropriate cover.
Not all insurance is compulsory and buying other types of insurance can be much more than a sensible precaution – they can make your business stronger, safer and more efficient. Insurers can help you to identify the wide range of risks you face every day, maybe some that you didn't even know about. They can help you to put systems in place to control those risks and prevent them from turning into serious setbacks. When problems do arise, insurers provide financial help to continue doing business, and get you back on track through replacement, repair or reinstatement.
Liability insurance
While Employees' Liability insurance covers the cost of compensation to employees, there are other claims that businesses need to protect themselves against. Owners of small businesses should consider public liability insurance to cover the cost of compensation to members of the public for injury, death or damage as a result of negligence. Similar insurance products also to consider include product liability insurance for compensation to the public as a result of a fault in one of your products and professional indemnity insurance, which covers the cost of compensation to clients if your professional advice has caused them to lose money. Making sure that your business is protected against unexpected liability claims will help provide piece of mind, so you can focus your efforts on your business.
Property protection
The physical structure of a business premises and your business stock are also very important components to protect. Unexpected damage and an inability to continue operating from the premises can arise from fire, flooding, burst pipes, theft and subsidence. While it is not a legal requirement, it is highly recommended that if you own the building or have stock and equipment there, that you purchase insurance to cover these assets. Business interruption insurance is usually sold as additional cover, but can be crucial to business survival should you be unable to continue trading as a result of damage to your business premises.
Cyber insurance
Digital assets are now increasingly important for businesses of all sizes and can also come with new risks. Cyber insurance is becoming increasingly vital for businesses to protect against malicious cyber-attacks and non-malicious cyber incidents that compromise computer systems. Cyber insurance can provide cover for business interruption caused by a cyber-attack or incident, data breaches, cyber extortion, damage to digital assets, media liability, and some third party costs.
Many policies offer a '360 service' which helps you assess your cyber risks to protect against a cyber-attack or incident, and provides near-immediate 24/7 incident management and support from cyber forensic specialists to assess your systems, identify the source of any breach and suggest preventative measures for the future.
Protection insurance
Employees are a businesses' most valuable asset, and making sure that your business and employees are looked after should anything happen to them is a priority. Life insurance and critical illness policies pay out lump sums to your employees or their nominated loved ones if they die while working for you or contract a critical illness covered by the policy. Income Protection pays a regular benefit in cash to a person who cannot work because they have had an accident or are sick. Many policies will provide back to work services to support the employee in their steps towards recovery and eventually getting back into work. These policies are important to consider if you are self-employed, as well as if you have employees, as if you are out of action then it is likely that your income will be impacted too.
Specialist areas
Depending on what kind of business you run, there are more specialist areas of insurance that you may wish to consider such as money insurance, which replaces stolen money belonging to your business, or trade credit insurance which protects your business against the risk of you not being able to pay your debts because your customers cannot pay their debts to you.
Summary
Business insurance is usually sold as a package, combining a number of different policies under one premium so you should shop around to get yourself the best deal and the best cover, remember that the cheapest policy may not always be the best. No one can predict the future, but it is always best to prepare yourself as best you can for any unexpected circumstances.
This article was provided by the Association of British Insurers.
Further reading on small business insurance
The small business insurance journey: Creative agency
Lee Cullen, CEO and founder of creative agency No Brainer, discusses the key cover he put in place for the business.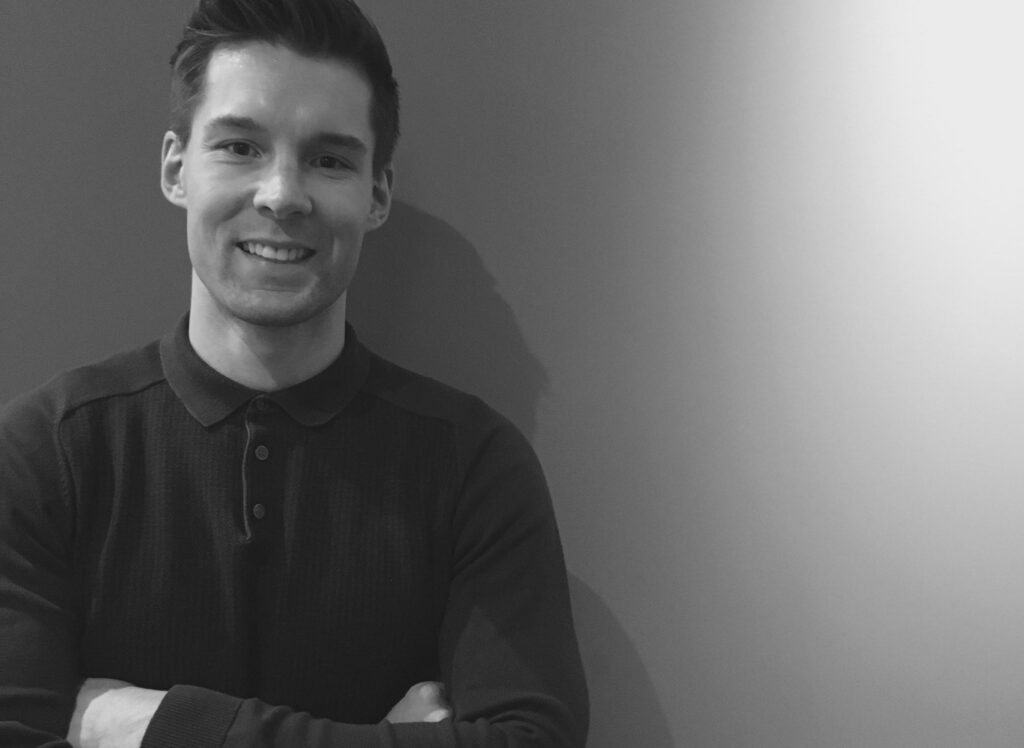 Along with my colleague Gary Jenkins, I established No Brainer in April 2015. Back in December 2014, I left a full-time position at a Cheshire PR agency to become a freelance practitioner and Gary had done the same thing about six months earlier, leaving his role as vice president of communications at a leading UK financial services provider. In the months that followed we were able to collaborate on a number of projects as independent consultants, and in the background we started to develop the brand and ethos of our business.
When we decided to pursue No Brainer, we felt that our understanding of the convergence of PR, marketing, social and SEO – and the lack of traditional agencies delivering it – meant that there was a gap in the market. That's where the left and right brain concept of No Brainer was born – intelligence-led communications and creative solutions to business problems or opportunities, or as we call it 'Creative Intelligence'.
With our combined experience working with and for agencies of varying sizes, we'd often talked about how we'd do things differently if we ran our own business. I'd reached a point in my career where I genuinely felt I could do things better and we wanted to create an agency that really delivered for its clients and built strong and lasting relationships with them.
Getting covered from the beginning of the journey
Having the right insurance in place for our business was always going to be important, especially as we're working with some major UK brands, so it was something we ensured was ready from the very beginning of No Brainer.
The key insurance policies we've had in place are employers' liability insurance, public liability insurance and professional indemnity insurance.
We were taken through things step-by-step over the telephone to ensure we had the right policies and the right level of cover in place for our business and we review these every year to ensure they're up to date and reflect where we are as a business. The process was quite straightforward.
We work in the insurance industry right now with a few clients of ours, so we understand the value of protection. You might say we would say this, but there are some fantastic deals out there if you look hard enough. I think it's important – as with all policies like this – that you spend the time making sure the cover is adequate for what you need, whilst affordable and giving you peace of mind.
No claims as of yet
We're fortunate that we've not had to call upon our insurance policies during our first two years in business. We're an experienced team and we have a number of processes in place to ensure the accuracy of our work but of course we appreciate mistakes can still happen.
As we're in the business of reputation management, a lot of our work involves the creation of content in the form of news releases, social media content, video, imagery and other formats. We're sharing all of that with a range of key influencers and journalists across multiple industries on behalf of some major brands, which is why things like professional indemnity insurance are so important for us.
Our expertise lies in PR, social media and content marketing so like most other business owners in our sector, our time is much better invested in managing the day-to-day operations for our clients.
I think we've always been quite good at identifying the things we need help with and pulling in the right people when required. Business insurance definitely falls into this category and we took advice from a couple of trusted contacts before we considered the right policies, the right level of cover and the right way to go about sourcing them.
For small business owners in particular, I think there's a tendency to try and manage everything in-house, which is probably down to our entrepreneurial spirit! But I'd definitely advise other business owners in our sector to seek the help of an expert to ensure the policies they take out match their requirements. Trying to self-manage something like that could leave a business paying too much in premiums or worse, exposed to unnecessary risk.