Whether you're a start-up founder or an entrepreneurial veteran, there are always new lessons to be learned. These six business books – which were all shortlisted in the prestigious 2021 Business Books of the Year – will help you stay inspired, motivated and on your toes, ready for the next challenge.
The co-authors of this year's award-winning business book of the year, Ash Ali and Hasan Kubba, met years ago at a business dinner and quickly became friends. At the time, Ali, who had great success as Just Eat's first marketing director, was concentrating on angel investing. Kubba decided to join him and watch the entrepreneurial pitches whenever he had the time.
"I used to ask these people in pitches, what's your unfair advantage?" says Ali. "The most successful entrepreneurs are the ones that know what their unfair advantages are and how to double down on them."
The philosophy outlined in the book, which points out flaws in the hustle and hard-work culture, instead encourages self-awareness and reflection to maximise business and entrepreneurial potential.
"Our book is not prescriptive," says Ali, who had grown tired of self-help books "always telling you what to do". Instead, The Unfair Advantage encourages readers to discover the "unique advantages" they can offer a business or a team.
In particular, the pair are keen to nullify the common conception that "in business you have to be a good all-rounder," says Kubba. Instead, knowing personal strengths and weaknesses and learning the "leverage you can have by doing things as a team" is the key to greater success," he says.
For Ali, the most exciting thing about British innovation and business is that "you can learn anything you want". Any savvy entrepreneur fizzing with energy, enthusiasm and self-reflection will never be "pigeonholed," he says, adding that "the only barrier to entry is your own mind".
While entrepreneurialism can reap lucrative rewards and a fulfilling career, there is also a "dark side," says Ali. Managing rejection, stress and loneliness can be tough, especially "when people don't believe in you," he says. To avoid the hardship, Ali and Kubba prefer "connecting the dots and bringing people together" to help manage the weight of responsibility.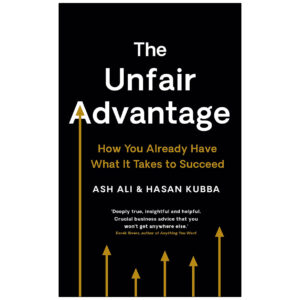 Boss It – Carl Reader
This one's for those who dream of ditching their 9-5 and aspire to be their own boss. The practical guide, authored by serial entrepreneur Carl Reader, gives guidance and tips on how to get started. Reader himself, who left school to become an apprentice hairdresser but later fell into accounting, is on a mission to demystify business and translate complexities so that anyone and everyone can understand and get involved.
The book itself aims to cut through business jargon and provide a handy guide to help readers establish their own companies. Topics covered include how to turn a dream idea into a plan and practicalities for running and growing a business. Boss It takes readers through case studies, templates and exercises to help make actionable plans to take control of income and be your own boss.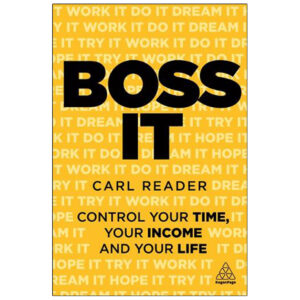 Investable Entrepreneur – James Church
Poor communication has been the death of too many business ideas, believes James Church, author of our next business books must-read. To give a business the best shot at securing backing, investors must be able to understand the machinations of the company. Clarity is therefore paramount in the art of pitching for investment, and in the book, Church takes entrepreneurs through the "Six Principles of the Perfect Pitch".
Church himself is the COO and co-founder of Robot Mascot, one of the UK's leading pitch agencies. He has spent a great deal of time researching with investors to find out what they are looking for. Alongside the book, Church runs masterclass courses for the Chartered Institute of Marketing and has run mentoring sessions at Tech Hub, Google Campus and Runway East.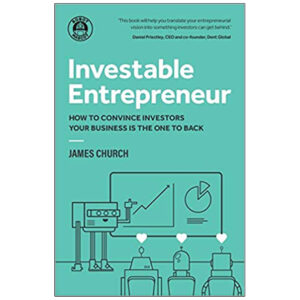 Investor Ready – Julie Barber
Another one for the investment-hungry start-ups. This book takes readers through the essential steps to get your company in its best possible shape, ready to showcase for funding opportunities. Author Julie Barber explains the six steps to wow investors and help start-ups communicate vision, build sound structure and scalability and prove market impact. Moreover, Barber's book demonstrates how to provide business numbers that boost investor confidence, develop an investor profile and create an unmissable pitch.
Barber's passion for start-ups influences her day job too. As CEO at Spark! Consulting, she has spent more than two decades working in business innovation and is passionate about encouraging economic growth and interest in the start-up ecosystem. Barber helps early-stage businesses prepare to raise investment and contributes to the creation of robust companies that can stand the test of time and the winds of change.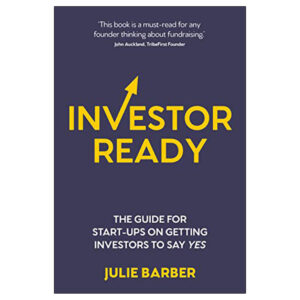 Out of Office – Fiona Thomas
For all your freelancing needs: Fiona Thomas' no-nonsense guide answers all the questions about working for yourself and making the most of your time and life. The book covers topics including how to raise an invoice, submit a tax return, claim expenses, build a network and the benefits of working from home.
Fiona Thomas now writes for a living, but originally worked in management roles until a mental breakdown in her mid-twenties showed her something had to change. Thomas writes extensively on mental health and has had articles published in Reader's Digest, Grazia and Metro. Out of Office is her second published book, after Depression in a Digital Age came out in 2018. Passionate about helping others discover their love of writing, she hosts courses and workshops and has appeared on Stylist Live and Radio 5.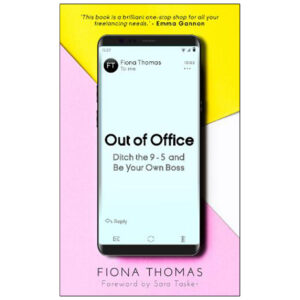 Start-up Culture – Alexander Nicolaus
The ups and downs of start-up life mean creating a positive working culture can be challenging for many businesses. Yet encouraging a culture of concentration and collaboration is crucial to attract, keep and develop the best workers. Nicolaus' book aims to help founders and management teams develop the kind of working culture a start-up needs to thrive in uncertain and disrupted times.
Nicolaus himself, who is originally from Germany but was raised in France with a British education, has spent much of his career working with teams in Europe, China and across Asia. Throughout his career he has specialised in building high-performing teams, enhancing employee experience and developing innovative talent strategies for companies.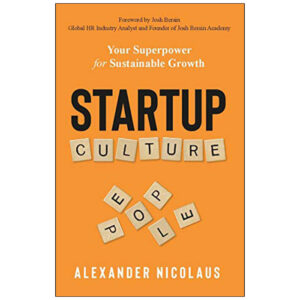 Which business books would you recommend other entrepreneurs or founders read? Put your recommendation in the comments section below
Further reading