Well, are there any free card readers for small businesses? The short answer is no, but there are some lower-cost options out there.
When thinking about costs, consider your monthly fees along with your transaction fees, set-up fees and any other charges that may be hidden in the small print.
We'll be taking a look at some of the cheapest card readers for your small business and whether you're better off renting or buying.
Should I buy or rent a card reader?
Rental
As some of the contracts below suggest, rental card readers are more suitable for seasonal or pop-up businesses.
Pros
Can fill demand at busy times such as Christmas
Providers are good at meeting requirements at short notice
Rental units are more robust as they can passed between users and so are expected to be better able to handle knocks
If something goes wrong, your provider can sort it out quickly
Cons
There may be hidden fees such as set-up
You have to keep the card readers in an acceptable state of repair
Purchase
Pros
Purchasing card readers means that you have them on standby which is useful for unexpectedly busy times
If you're likely to use the terminal again, it'll be worth purchasing
No worry about extra fees beyond transaction fees
Easier to switch between merchant service providers
Cons
The machine may become obsolete over time and you'll have to fork out for a new one
Any purchases and repairs are your responsibility
The 7 cheapest contactless card reader deals out there
How much you pay will come down to your turnover, what card reader you have and what kind of transactions you take. Let's take a look at the cheapest deals.
>See also: Why businesses should go cashless: pros and cons
Rental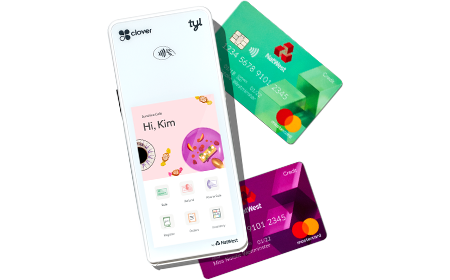 Reader price: £16.99 + VAT for customers with turnover up to £50,000 – hire fee waived for three months for new customers
Transaction fee: 1.5 per cent (more for American Express transactions)
Features: Eight hours of battery life on one charge; use Tyl Portal at no extra cost; five-inch glass touchscreen; fingerprint recognition
Ideal for start-ups and small businesses
Monthly fee: £15 a month + VAT for an 18-month contract
Transaction fee: 1.6 per cent per transaction
Features: Switch between Bluetooth, GPRS, Wi-Fi and mobile data networks; up to 700 sales a day on a full charge; payments can be in your account as soon as the next working day (if they're taken before 9pm)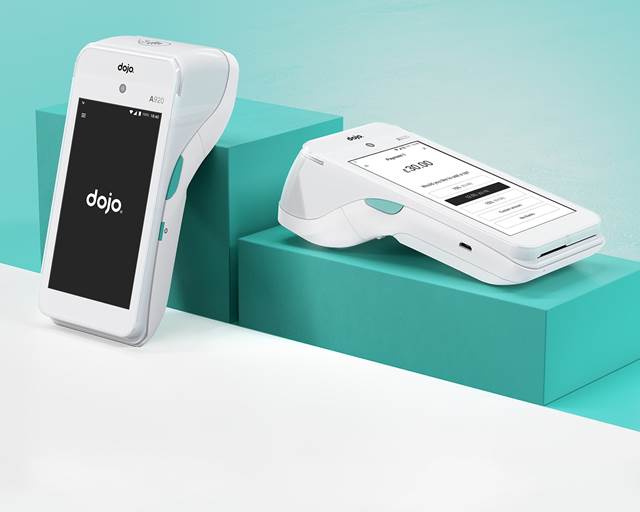 Reader price: £20 a month
Transaction fee: 1.4 per cent +5p if your turnover is below £150,000 and custom pricing if it's over £150,000
Features: Receive your takings the next day; Dojo may pay up to £3,000 in exit fees to your previous provider; instant fraud detection; point-to-point encryption
Purchase

Reader price: £39
Monthly fee: None
Transaction fee: 1.69 per cent per transaction. If you use SumUp's business account as a payout account, you can get a 1.49 per cent transaction fee until the end of the next month you booked from
Features: Smartphone connectivity; unlimited free bank transfers on incoming and outgoing payments; process over 500 sales on a single charge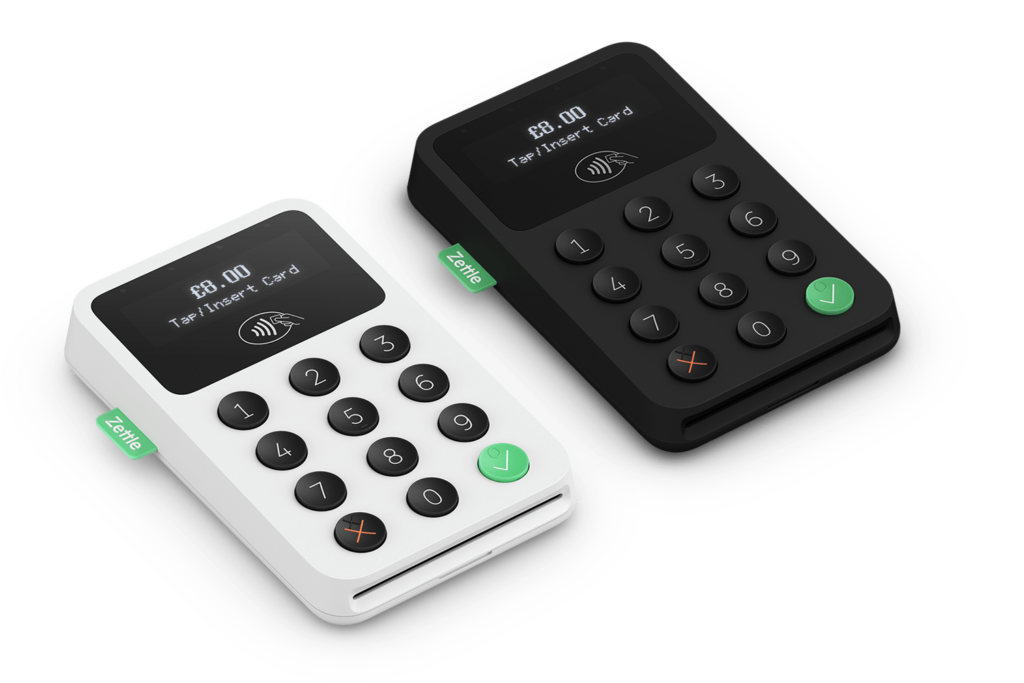 Reader price: From £29 + VAT
Monthly fee: None
Transaction fee: 1.75 per cent per transaction, 1.75 per cent for PayPal and QR codes, 2.5 per cent for Payment Links, 2.5 per cent for Zettle invoices
Features: Integrates with Vend and Goodtill as well as other platforms; sell and accept gift cards

Reader price: £19 + VAT
Monthly fee: None
Transaction fee: 1.75 per cent per transaction
Features: Connect to Apple or Android device via Bluetooth; two-year warranty
>See also: Best payment apps for small businesses
Reader price: Free card reader (but only if you transact £2,500 in the first six months – then either return the card reader or pay £59)
Transaction fee: 0.79 per cent for weekly payment, 0.99 per cent next day or 1.79 per cent for instant payment. Add one per cent to the above for American Express and international payments. Add 0.25 per cent for payments via Point of Sale, 0.49 per cent for payments and 0.69 per cent for subscriptions.
Features: Choice of payments done instantly, next day or weekly; smart tipping feature; and export reports to add to your preferred accounting software
Which card reader should I buy?
Which low-cost card reader you go for is up to you but remember that factors beyond price come in here too. Think about your functionality needs such as tableside payments if you're a restaurant or increased Amex payment fees if you take a lot of payments from customers who use American Express.
Want to compare prices and features from all the best card payment devices we've listed above? Our free comparison tool can match you with the most suitable provider for your needs.
Simply fill in our free quote-finding form, and answer a few questions about your business (it takes less than a minute). We'll match you with the most appropriate card payment provider.
Read more
Best payment processors for UK small businesses – 11 of the best