The different areas of investment needed to start out in franchising come in many guises and sizes, so make sure you consider how to fund both up-front expenditure and the various running costs during the life of your franchise business.
The initial cost of a franchise will include the initial fee and, most likely, some kind of continuing fee (also called royalty or service fee). It's hard to say what else a typical start-up package includes because there is so much variation from franchise to franchise, but the sort of items that could be part of the initial cost include shopfitting, equipment, initial stock and the initial franchise fee.
Initial franchise fee
The initial fee is what you are paying to be given the right to use the brand name within a certain territory and to be trained and provided with advice. The initial cost of a franchise falls within a huge range; it could be less than £10,000, for example, or as much as £5 million, but according to a survey by the British Franchise Association, it will typically be around £40,000. Usually, the initial fee is between five and ten per cent of the total investment but can be as much as 40 or 50 per cent.
Service fees
An ongoing service fee, payable weekly or monthly to your franchisor, can also vary quite a lot, from nil up to 20 per cent of sales, but is probably on average around 7 or 8 per cent. The fact that the service fee is nil does not necessarily mean that all you pay will be the initial start-up cost. Franchisors can also be paid by using mark-ups on products and equipment.
A low service fee is not necessarily an advantage for you. It is crucial that the franchisor retains an ongoing interest in promotion and improvement of the business format, and that will only be achieved by the reliance on some sort of continuing payment from the franchisee.
Franchisors usually prefer to base the service fee on sales rather than profits. This is because monitoring the franchisee's accounts to ensure that the franchisor is receiving the proper amount can be time-consuming and expensive. If the fee is based on profits rather than sales, this monitoring has to apply to costs as well as sales, doubling the difficulty of the task.
"Franchisors usually prefer to base the service fee on sales rather than profits"
However, a fee based on sales can be disadvantageous to the franchisee. If the costs of the enterprise prove to be higher than forecast, paying the service fee could be an onerous burden for the franchisee.
You should not underestimate the size of the service fee if it is based on sales not profits. If, for example, your costs are 60 per cent of your sales value, a service fee of ten per cent of sales translates into a service fee of a quarter of the profits you make. Work out the figures before you sign.
One point to watch out for is what happens at the end of the original franchise contract if you want to renew. Does the contract allow the franchisor to increase the size of the service fee? Try to negotiate on this, as you don't want a bigger percentage of your hard work to be passed over to the franchisor.
Case study: Warwick Snelgrove, international shipping consultant at shipping solutions company World Options, discusses the fee structure of the franchise arm he took on.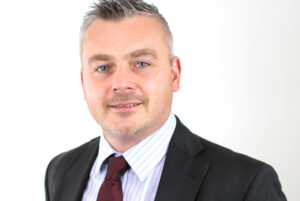 World Options provides simple and affordable shipping solutions for businesses, with unique software that provides access to leading carriers from all around the world. As a franchisee I introduce new businesses to this platform, alongside my business partner Andy, and generate income each time they send parcels to domestic and international destinations. Previously I worked in the logistics industry but only had access to domestic carriers, so I began looking for a franchise opportunity that would open up the rest of the globe, which is how I found World Options. I became a World Options franchisee in 2015 and haven't looked back.
The upfront payment fee for franchisees of World Options varies, but when I joined in 2015 I paid around £25,000. I also pay a monthly management fee of 20 per cent, but this is capped at a certain figure before dropping to 18.5 per cent, as well as a monthly IT fee of £250. Many similar franchises ask you to pay carrier costs, which can be tens of thousands of pounds every month. World Options pays the carrier costs for you, so this is definitely something I'd advise other potential franchisees to investigate if they are considering similar opportunities.
The fees associated with World Options are far lower than any other franchise opportunities that I came across, which is what made this so appealing to me, alongside getting access to every major carrier from around the world. I am from a transport background so I always knew I wanted to go into a franchise that was in this field, but many of them involve higher costs.
For example, you might have to invest in your own transport and vehicles, as well as staffing costs, warehousing and office space. With World Options, you can do the entire job from home and I actually started the franchise with just my car, a laptop and a mobile phone. I've since gone on to employ my eldest son who joined the business on a part-time basis alongside his university studies as it worked so flexibly with his schedule.
See also: Setting up a franchise vs growing a business organically