Global affiliate marketing network Awin is a key supporter of our British Business Awards, taking place on 3 October 2023.
In this exclusive interview, Small Business sits down with global customer success director Michelle O'Sullivan, to find out more about Awin's mission, how affiliate marketing could change the game for your small business and why the company is proud to champion the best of British business.
Tell us a bit about what Awin does?
Awin is a leading affiliate marketing platform that enables businesses of all sizes, types and industries to partner and grow online.
How do Awin specifically support small businesses?
In 2020, Awin launched their starter plan, Awin Access, which was set up specifically to help small online businesses, micro-SME's, start-ups and entrepreneurs take advantage of the exciting world of opportunity that affiliate marketing can provide.
By lowering the initial commitment term to just three months and removing the need for long contracts, small businesses get the freedom to test affiliate marketing with lower risk. Costs for using Awin's platform were also reduced to just £75 a month for this plan, supporting SMEs with their often-stretched marketing budgets.
Awin understands the personal sacrifice and risk associated with spending in a small business. We are passionate about making SMEs confident in affiliate marketing as an accessible, controllable and safe online channel, and a great alternative to expensive digital ad platforms.
Can you explain a bit about what affiliate marketing is and why it benefits small businesses, and not just the big brands?&
Affiliate marketing is what's known as 'performance-based marketing'; an ecommerce website selling a product or service will reward a chosen partner for successfully driving an agreed action on their website. This action is typically a sale but can also include other interactions, like completing an online form.
For small businesses, reaching new audiences can be challenging. Affiliate marketing through a reputable platform offers an effective solution by partnering with influencers, price comparison sites, voucher code sites, cashback sites, bloggers and more. It helps online ecommerce stores reach vast new customers in a way that they often can't alone or through costly digital ad platforms.
What sets affiliate marketing apart is that you only pay for confirmed results generated by your chosen partners that are verified and tracked through an affiliate platform like Awin. This makes it a cost-efficient, safe and secure channel for online businesses looking to grow online sales and reach new audiences.
You can read more about affiliate marketing and what it can do for your business in our full guide.
The economic climate for small businesses in retail is tough at the moment, why is investing in the right types of digital marketing so important?
Effective digital marketing isn't just about the number of online marketing channels used, but also about discovering the best channels that feel comfortable and familiar to your customers.
Consumers now seek out services and products online across multiple channels, so testing and trying new ways of reaching them is essential. You may have tried Google ads, but you might have found that you're paying for clicks without much impact on actual website sales, because it's so fiercely competitive.
In this economy, consumers are pickier about where they spend their money, and endorsements from websites or bloggers that they trust mean a huge amount.
A channel like affiliate marketing lets you search for, connect with and recruit a reputable influencer in your industry who can promote you to their already loyal customer base. You are in control of your costs, and what you chose to pay those partners. For example, if you were to select that you pay a partner 5% for driving a sale, and they deliver you a sale worth £100, you pay them just £5 once the sale is approved.
What's more, using a trusted affiliate platform will mean that this partner is vetted and committed to driving results, and all payments owed to them from driving a successful sale are managed within the safe and secure platform.
Awin is supporting our British Business Awards this year, why did you want to be involved?
Awin is delighted to support the British Business Awards for 2023 because they represent and celebrate the very people that Awin Access strives to support and champion. In these challenging economic times, it's great to see all the brilliant SMEs and technology providers, who work so hard to keep the vital small business community thriving, being recognised and rewarded. It is a privilege to be part of this passionate community and we wish the very best of luck to everyone shortlisted.
If you could give one essential tip to small online businesses right now, what would it be?
Make the most of the retail peak period by diversifying and testing new channels sooner rather than later.
Awin data shows that many SME retailers are starting their 'Golden Quarter' promotions as early as October, which means that consumers are hunting for gifts and bargains well before Christmas.
When it comes to retail dates like Black Friday and Cyber Monday, promotions and exposure need to be treated like a marathon and not a sprint. This gives you the time to plan and ensure that you are getting seen and noticed in the flurry of activity.
Starting early with something new like affiliate marketing means giving yourself time to get set up, search for your perfect partners and build strong relationships ready to be front and centre of their seasonal promotional campaigns. This could be a mention in a 'Top 10 best Christmas gifts for Mums' blogs or 'The luxury gift to get the friend who has it all' social reel. Let them do the heavy lifting for you.
At Awin, we understand about the challenges that SMEs face from our experience in supporting over 25,000 growing online brands worldwide. We have really seen first-hand how taking the step into this exciting channel can reap huge benefits for SMEs.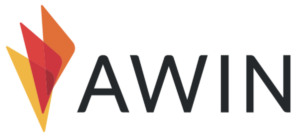 Awin empowers only businesses of all sizes to grow their businesses and reach new customers online.
Awin is a proud sponsor of the British Business Awards 2023, the biggest award scheme recognising and celebrating the outstanding achievements of British small and medium-sized businesses.