What is cybersecurity?
Cybersecurity is a business's wall of defence against attackers infiltrating data, finance and identity through systems, networks and programs.
What are the threats?
According to the latest report by the Department of Digital, Culture, Media and Sport (DCMS), the frequency of cyberattacks is rising, with 39 per cent of businesses reporting cybersecurity breaches within the last 12 months.
Of these attacks, phishing – where attackers send dodgy links, usually via email – was the most common threat, affecting 83 per cent of those businesses. More sophisticated attacks, like ransomware, affected 21 per cent.
Small businesses are becoming more frequent targets of these cyberattacks according to Forbes and with hybrid working, it is becoming a bigger threat to UK businesses than ever before.
Investing in a cybersecurity solution is therefore critical in protecting data, finance and, ultimately, business reputation.
How do I choose the right cybersecurity solution for my small business?
There are so many solutions out there, it can be difficult to know where to start, from endpoint security to data loss protection.
As a small business, you'll typically be looking for email protection – after all, the weakest link in any small business is going to be the employees behind the computer – software which covers enough devices for you and your employees, real-time threat defences, firewall protection, customer support and web security.
You'll also need to ensure the antivirus software works effectively with the system software you use, whether that's Microsoft or Mac, for example.
See also: Improve your cyber security using the 'Check and Change' method
Best antivirus for micro businesses
Norton Small Business
Norton have a product specifically designed to protect small businesses with an easy set up.
Features: 24/7 support for you and your employees, behavioural detection, virus removal assurance, spam blocking, internet protection system, identity safe, download insight and safe web.
Price: from £69.99 per year for up to 5 devices, maximum 20 devices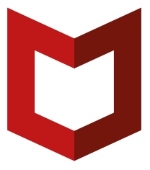 McAfee Small Business Protection
Protects up to five devices with email, web, spam and firewall protection.
Features: multi-device protection, virus removal, technical support, firewall protection, comprehensive security, dangerous email removal, easy to manage from the cloud.
Price: £15.99 per year for up to 5 devices
Best antivirus for SMEs

Fortinet
Fortinet's cybersecurity solution for small businesses offers full protection. Security is maintained wherever data resides.
Features: Secure office networking, endpoint and remote user protection, secure cloud applications and email, security to stop attacks, centralised cloud management and analytics.
Price: request quote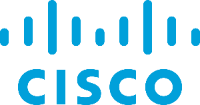 Cisco Firepower 1000 Series
Purpose-made for small businesses, the Firepower 1000 Series, along with the Cisco Defense Orchestrator, updates firewalls with one click, allowing you to spend less time on firewall administration.
Features: Firewalls, endpoint, VPN security, cloud security, password security, application visibility and control, next-generation intrusion prevention system, advanced malware protection, and URL filtering.
Price: request quote

Cyber Tec Security – Microsoft Office SOC & SIEM
SOC and SIEM takes protection to another level, identifying, reacting and suggesting proactive prevention actions to threats – all as a 24/7 service. Cyber Tec is also an industry veteran, providing solutions for 30 years.
Features: 24/7 threat detection, dashboard access, endpoint protection, compliance and monitoring intrusion detection, file integrity monitoring, tracked user activity, SIEM correlation and SOC analysis alerts.
Price: request quote
Clearswift Secure Email Gateway
This solution protects against email spam, viruses, phishing, ransomware and spyware.
Features: Inbound threat protection, spam defence, encryption options, control on size and types of attachments, data loss prevention, endpoint, web and email security.
Price: request quote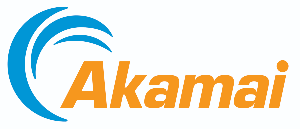 Akamai – Enterprise Threat Protector
A cloud-secure web gateway that requires no hardware to be installed. Suitable for all business sizes.
Features: Threat intelligence, payload analysis, data loss prevention, application control, analysis and reporting and acceptable use policy.
Price: request quote
WithSecure Elements
WithSecure supports Windows, Mac and Linux systems for PC and Android and iOS for mobile for a widely deployable package for small businesses.
Features: VPN, protection against dangerous content, vulnerability management, patch management, endpoint protection, and detection and response.
Price: request quote
Best antivirus software for Microsoft

Avast Premium Business Security
Avast is a solid name in the cybersecurity world, with this cybersecurity solution offering data and device protection and an easy-to-manage dashboard.
Features: online management platform, device protection, data protection, IT support, privacy protection, webcam protection, password protection and USB protection.
Price: from £169.60 per year for up to 5 devices, maximum 100 devices

Bitdefender GravityZone Business Security
Coming out on top on independent testing regulator AV, GravityZone has ransomware protection and uses machine learning to protect endpoints.
Features: Protection against all types of malware (ransomware, phishing, viruses, spyware), protection for endpoints, easy to manage, web-based security and network attack defence.
Price: £101.49 per year for up to 5 devices, maximum 100 devices
Kaspersky Endpoint Security Cloud
An independent test by AV found 100 per cent efficiency against ransomware.
Features: Data protection, data backup, web policies, password manager, data encryption, safe money, network monitor and applications activity.
Price: starts at £180.00 per year for up to 5 devices, maximum 150 devices
Microsoft Defender for Business
Designed specifically for businesses with up to 300 employees.
Features: centralised management, simplified client configuration, threat and vulnerability management, attack surface reduction, next-gen protection, endpoint detection and response, automated investigation and response, threat analytics, cross-platform support and partner APIs.
Price: £2.30 per user per month
Best for endpoint protection, including malware, ransomware, exploits and viruses.
Business size: 100 employees and over
Features: Endpoint detection and response (EDR), extended detection and response (XDR), anti-ransomware, deep learning technology, exploit prevention, managed threat response, active adversary mitigations, central management and synchronised security.
Price: request quote
Best antivirus software for Macs
Avast Premium Security for Mac
Avast's premium solution protects against malware, bad websites and vulnerable WiFi networks, while its premium service exposes WiFi intruders and stops ransomware.
Features: anti-malware security, web and email shields, network inspector; Avast Premium Security also includes WiFi intruder alerts, ransomware shield, virus blocker and browser security alerts.
Price: £39.99 per year per user, up to 10 devices

Bitdefender Antivirus for Mac
Offering absolute protection for Macs, there's a "time machine protection" feature for your backed-up files in case of a ransomware attack.
Features: Virus and ransomware protection, adware blocking and removal, browsing protection, VPN included.
Price: from £19.99 per user per year, up to 3 devices
| | Email | Spam | Web | FW | Tech help | Price (for 5) |
| --- | --- | --- | --- | --- | --- | --- |
| Norton | Yes | Yes | Yes | Yes | Yes | 69.99 |
| McAfee | Yes | Yes | Yes | Yes | Yes | 15.99 |
| Kaspersky | Yes | Yes | Yes | Yes | Yes | 180 |
| Fortinet | Yes | Yes | Yes | Yes | Yes | 83 |
| Cisco | Yes | Yes | Yes | Yes | Yes | upon quote |
| Microsoft | Yes | Yes | Yes | Yes | Yes | upon quote |
| Sophos | Yes | No | Yes | Yes | Yes | 199.95 |
| Avast | Yes | Yes | Yes | Yes | Yes | 169.6 |
| Cyber Tec Security | Yes | Yes | Yes | Yes | Yes | upon quote |
| Clearswift | Yes | Yes | Yes | No | Yes | upon quote |
| Akamai | Yes | Yes | Yes | Yes | Yes | upon quote |
| F-Secure | Yes | No | Yes | Yes | Yes | upon quote |
| Bitdefender | Add on | Yes | Yes | Yes | Yes | 101.49 |
| Avast Mac | Yes | Yes | Yes | Yes | Yes | upon quote |
| Bitdefender Mac | Yes | Yes | Yes | No | Add on | 59.79 |
More on cybersecurity
The evolution of anti-virus: How small businesses can stay protected