Customer relationship management (CRM) systems help micro business owners to keep all of their communications together.
If you're a small company or sole trader struggling under a growing mound of paperwork, any kind of streamlining is hugely appreciated. But it can be easy for a micro business to buy the wrong system, overloaded with features that they don't need, draining their pockets unnecessarily.
To give you some steer, we've asked an expert what you should be looking for in a CRM as well looking at what's available on the market right now.
What is a CRM?
A CRM is a customer relationship management system. It's a technology that's used to manage interactions with customers and potential customers. They can help increase sales, improve customer service and increase profitability.
It's a more advanced solution to keeping information in spreadsheets, electronic documents, in a notepad or even in your head.
They collate data and turn them into actionable insights. Everyone in a business can update records and access this up-to-date information. On top of that, they often have contact management, lead management, sales forecasting, instant messaging between employees, email tracking and integration and file content sharing as well as dashboard-based analytics. Some premium services provide extra features.
You can get a desktop CRM which runs on a single computer, a client/server database stored on a server and normally self-hosted or a cloud system hosted by a third-party provider.
---
Small Business Pro allows you to build your own sales pipelines with our tool which has been specially tailored for small businesses – all at a fraction of the cost of other CRMs.
It will also help with the heavy lifting of taking payments, insurance, finance and HR, plus you'll get a host of personal wellbeing benefits.
You can find out more about Small Business Pro here.
---
What should I be looking for in a CRM?
David Midgley is the director of Total Processing, explains the most important considerations to make when you're shopping around.
If you're a micro business looking for a CRM system, it's likely you'll be looking to improve the relationships you have with your existing customers as well as potential new customers. Through adding information to leads and existing customers, you can build and maintain quality relationships.
As a micro business, you're looking to grow and you need a CRM system that will enable you to store data in an organised manner, even as you expand. As you expand, you'll also need greater insights into your sales reporting. It's important to know exactly where each lead stands in the sales funnel so that you can target them appropriately, whether this is through call, email or any other marketing method.
If you're an e-commerce micro business, it's advantageous to use a merchant provider that offers both a payment gateway and a great CRM system. You don't just need a provider that can take secure payments; you need one that can provide reports and insights into your sales data, as well as in depth customer insights. This way you can use different targeting strategies for new customers, existing customer and loyal customers to upsell or retain.
A greater understanding of your commercial activity as well as your customer will enable growth.
If your CRM system is the same system that takes your online payments, you'll want to ensure you check out their reviews for system failures and downtime. Downtime not only means that you can't collect revenue, but it also means data cannot be recorded or it can even become lost during a system failure.
Take these vital factors into account when choosing your CRM system.
Cost-efficient
You're a micro business; you don't want to spend too much on a CRM system. Pick a reasonable budget and match your business needs to a CRM system that has the best features that meet your needs.
Some platforms have free trials so that you can decide whether you like it before you commit to purchase.
If you do go for it, make sure you know how the payment structure works. Some of them charge per user while others charge a fee for a certain number of users.
User-friendly interface that is easy to use
You're new to CRM systems; you want one that is easy to use. It's highly likely that in a micro business you're extremely busy, which means you'll want a system that you can use with ease. Remember you want a CRM system to streamline your day-to-day life, not complicate it.
Sales reporting and customer insights
Your business wouldn't be running without sales or customers, so you really need to understand your data. Understanding your sales data not only highlights red flags, it also highlights opportunities. The more you know about your customers, the better you can meet their wants and needs as well as provide a positive experience for them.
Easy to integrate and offers integration with other tools
Later down the line, you're going to be using a lot of tools – or maybe you are already. Your CRM system will be at the heart of everything you do, so ensure you choose one that connects to useful tools within your industry.
Good reviews
Reviews have become a huge considering factor for consumers and choosing a CRM system for business is no different. Don't just listen to what the provider has to say about their company, take time to look at their reviews.
David Midgley is the director of Total Processing, a payment solution and CRM provider.
What CRM systems can I buy?
It's a little more difficult to say as there isn't a CRM specifically for micro businesses – though there are plenty out there for small businesses. The key is to minimise complexity so that you're not spending money on features that you don't need.
Prices listed are per month and billed annually. If you're lucky, there might even be discounts on the standard packages when you're doing your search.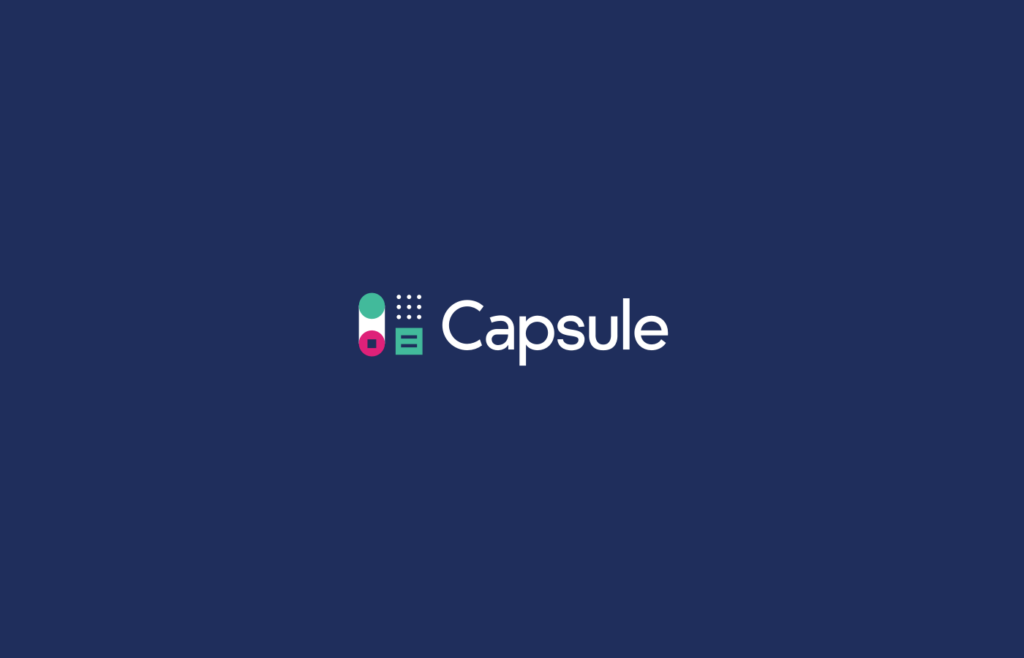 Pros:
Office 365 integration
Sales team can track bids, deals and proposals
Mobile app for capturing new leads
Cons:
Less functionality than other CRM systems
Some issues with third-party integrations – not smooth in some cases
Free plan is limited to 250 contacts
Capsule is a task manager as well as a CRM, so you can manage your sales pipeline and create reports. Its features allow you to track bids, deals and proposals too. On the personal management side of things, you can track tasks and emails, attach documents and share important bits of information with colleagues while the calendar allows you to create tasks.
It has a simple layout and design with emails attached to the contact card. It's also customisable and comes with an app so you can use it on the go.
On the downside, some users have reported that there are issues with integrations – Mailchimp isn't so smooth, for example.
Free (for up to two users): £0
Starter (per user, per month): £14
Growth (per user, per month): £27
Advanced (per user, per month): £42
Ultimate (per user, per month): £60
Packages are available on a 14-day free trial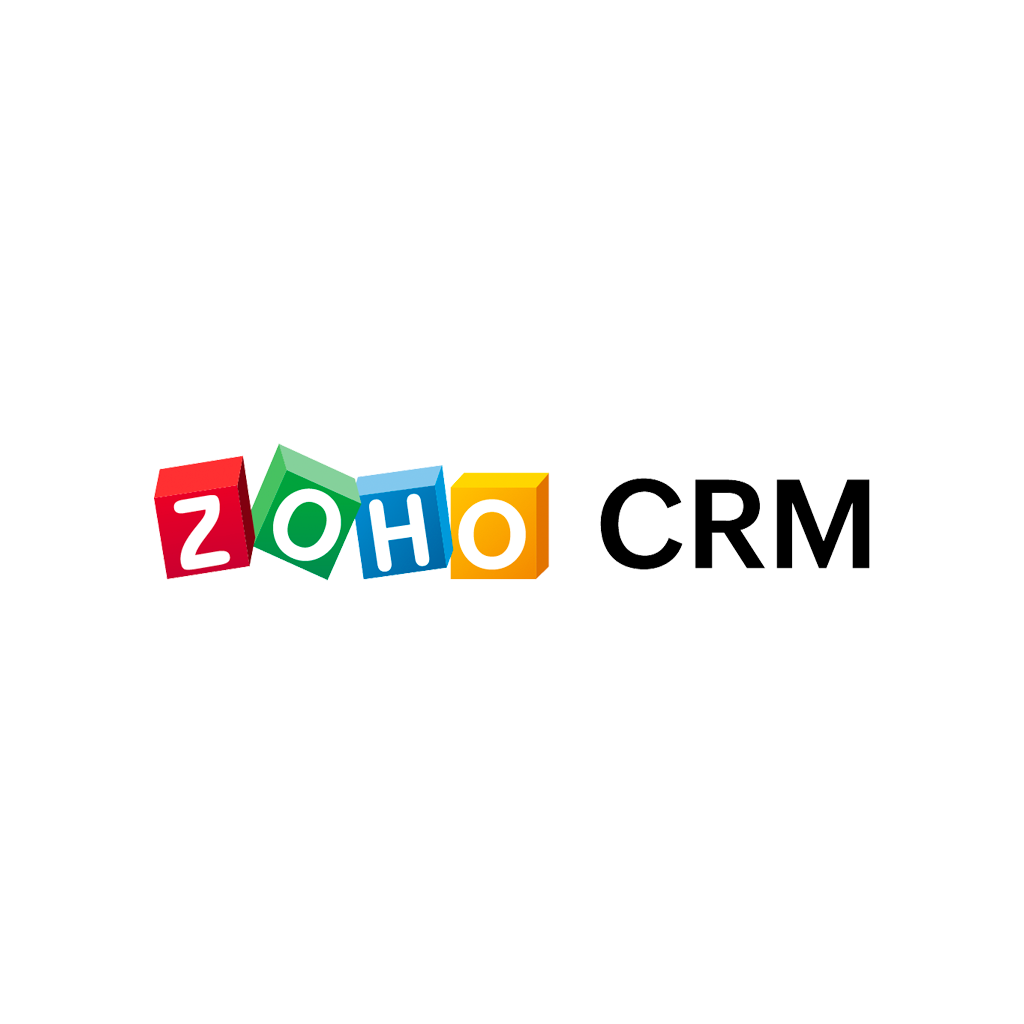 Pros:
Integrates with G Suite and Office 365
Can build apps for more customisation
Strong email marketing features
Cons:
Customer support sometimes use copy and paste messaging
Limited email marketing templates
Domain name verification is lengthy
Zoho is a CRM product which is highly customisable with apps. Apps span across sales and marketing, finance, email and collaboration, IT and help desk, human resources and custom solutions. G Suite and Microsoft Office 365 integration. Apps for Apple Watch.
Apps include:
Invoicing
Mobile device management
Analytics
Zoho has social media integration and you can build apps that you need for your business. You've also got a 15-day free trial to test out the full version which is free for up to three users.
It scores 4.5/5 based on 4,416 reviews on Trustpilot. Some reviewers said that it was overly complicated and that the domain name verification process is a slog.
Standard (per user, per month): £12
Professional (per user, per month): £18
Enterprise (per user, per month): £35
Ultimate (per user, per month): £42

Pros:
AI tools for drafting prospecting emails, generating social copy, building a website and conducting company research
Split deals won with deals lost
Customisable per user
Cons:
Reports of overpromising and underdelivering
Trouble implementing ERP platforms
Limited features as your company grows
This one is more directed at sales teams.
You've got a free version which can manage your pipeline with interactions being tracked automatically and displayed on one dashboard.
What's more, you can split deals won from deals lost. Keeping up with matters in-house, HubSpot can be synced with Gmail or Outlook. You can make calls inside the CRM, as well as create and measure email templates.
The platform received 3.3/5 on Trustpilot based on 607 reviews.
Free (CMS, marketing, sales and more): £0
CRM Suite Starter (for new customers): £18 a month
Starter (includes 1,000 contacts): starts at £17 a month
Professional (includes 1,000 contacts): starts at £702 a month
There are packages for larger teams and enterprises, but we've kept it simple with the individual and small business offerings.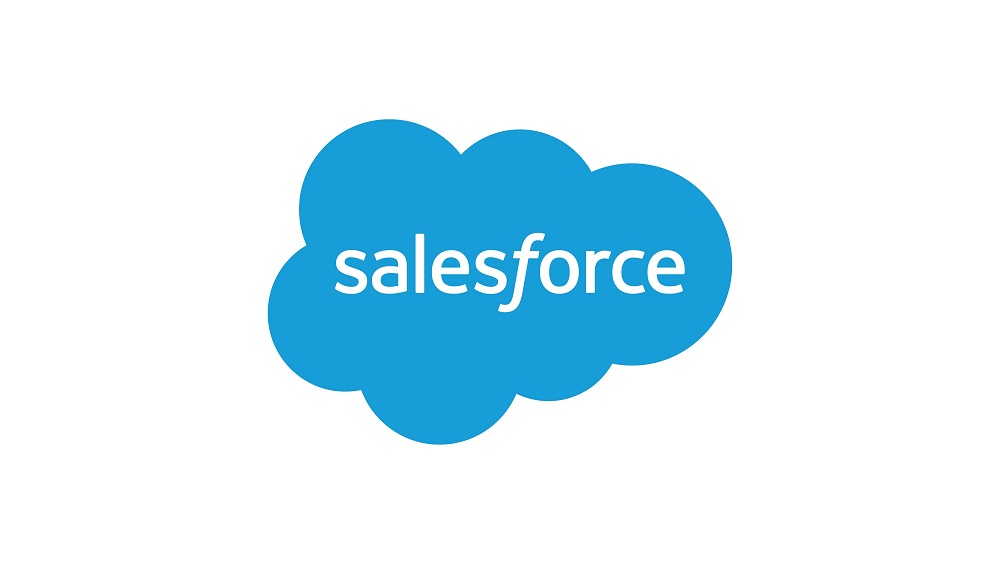 Pros:
Cloud-based CRM
AI functionality
30-day free trial
Cons:
Can be expensive
Non-user-friendly UX
Complaints of poor customer service post-sale
Salesforce is a cloud-based CRM with a dedicated small business package, – it comes with a customisable dashboard too.
It's a good fit for businesses with scaling potential, with opportunities to up your sales, service and marketing offering as your business grows.
Can integrate Office 365, Google Apps and Quip for easy communication.
If you're not sure, download the 30-day free trial which gives you access to the features on Sales Cloud's Professional edition.
You've got a steep learning curve in picking up all of the features and deciding whether they were necessary for your business.
It scores 1.4/5 on Trustpilot based on 374 reviews. Complaints are about customer service and selling tactics.
Starter: £20 (per user, per month)
Sales Professional: £64 (per user, per month
Service Professional: £64 (per user, per month)

Pros:
Supportive onboarding process
Comes free with Barclays Business Banking Account
Multiple ways for clients to pay – Barclaycard, Stripe, PayPal
Cons:
Only five billed clients allowed at a time on free version
Helpline is open 8am-8pm EST which is 1pm-1am GMT – not great if you have an emergency during the earlier hours of the working day
Problems reported with Making Tax Digital function
FreshBooks gives your clients multiple ways to pay with no hidden fees. Set up recurring billing, store credit card details and accept partial payments. Customers based overseas can pay in international currencies too.
You can track time from apps you already use such as Trello, asana and Basecamp. Use accounting goals and know the costs of running your business. There are also handy tools like logging photos of receipts and auto-categorisation of expenses into tax-friendly categories.
FreshBooks has a score of 3.7 out of 768 reviews on Trustpilot, but the British reviews appear to be largely positive.
Lite: £6 a month
Plus: £11 a month
Premium: £17.50 a month
Select: Bespoke
All packages come with a 30-day free trial

Pros:
Bill clients directly on invoices
Run sales forecasts
Easy to create, send, monitor and manage proposals
Cons:
Reports of integration issues
Not the most straightforward software
Less developed mobile app
Stay in touch with clients by creating website forms for them to contact you and book appointments with you. Do several invoices at once and check the payment status of your clients. Make payment easier by sending recurring invoices by email or post, sending late payment reminders if necessary.
Link your Gmail or Outlook email account as well as your accounting software.
Teamleader scores 4.2/5 on Trustpilot but the majority of reviews are in Dutch. There are more English reviews on g2.com.
Teamleader Focus (all prices below cover two users, but you can add more)
Go: €50 (£43) a month
Move: €66 (£57) a month
Boost: €90 (£78) a month
One (for one user): €30 (£26) a month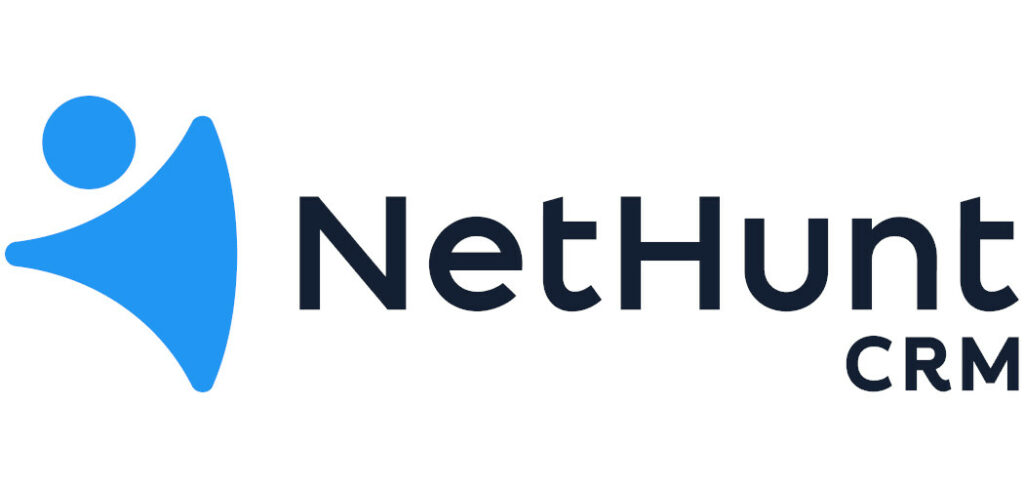 Pros:
User-friendly interface
Omni-channel customer communication
24/7 customer support
Cons:
Customisation is limited
Some features too basic
Can't split email threads
NetHunt is a Gmail-based CRM which can be used as a Chrome or Safari extension.
Features include customising your email campaigns, building reports and forecasts, tracking team and performance and automating routine tasks. It integrates with Gmail, G Suite, LinkedIn, Slack, Outlook and WhatsApp.
Omni-channel communication with customers including emails, phone calls, online chats and social media. NetHunt also has sales pipelines to give you an overview of your sales process and see what works and what doesn't.
It scored 4.3/5 on Trustpilot, but this is only based on nine reviews.
Basic: $24 (£19.50) a month
Basic Plus: $34 (£22.50) a month
Business: $48 (£39) a month
Business Plus: $68 (£55.50) a month
Advanced: $96 (£78.50) a month
14-day free trial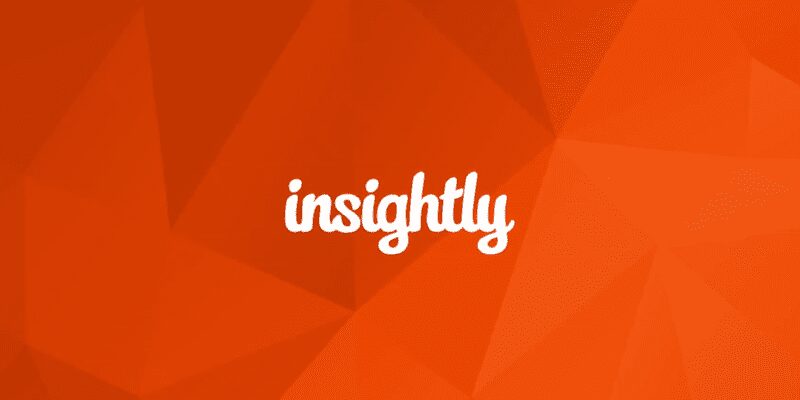 Pros:
Good for project management
Integration with other applications
Mobile-friendly features
Cons:
Features limited on free version
Interface outdated
Could be a steep learning curve
Insightly focuses on project management – it can track project activity and performance and help you manage leads, customers, partners and suppliers. It also features workflow automation, relationship links and can convert closed deals to projects.
You've also got configurable reporting, social media integration and integration with other applications including Google Drive and the ability to take your work on the go with the mobile app.
It has a score of 3.2/5 on Trustpilot, based on only six reviews.
It may be worth forking out for one of the paid versions as the features are more limited on the free version. It allows up to two users, five email templates, up to 2,500 records, ten mass emails a day, two custom fields and custom page layouts.
Features in the more advanced versions include Google and Microsoft 365 integrations, the aforementioned Insightly mobile app and the ability to convert won opportunities into projects.
Free (up to two users)
Plus: $29 (£23) – 100,000 records
Professional: $49 (£34) – 250,000 records
Enterprise: $99 (£78) – unlimited records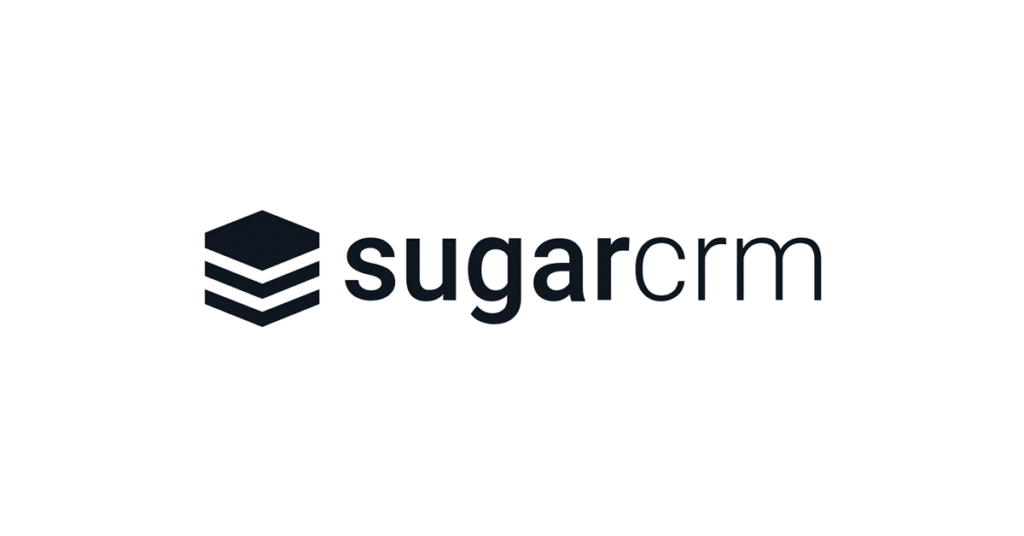 Pros:
Can self-host if you have developers on-staff
Mobile-friendly features
Has unique features
Cons:
Steep learning curve
Pricey
Difficulty in using certain features
SugarCRM has flexible solutions so that even as a small business, you can shape a suitable plan. It also has an AI-powered pipeline and analysis tools, with automation of certain processes to save you time.
SugarCRM scores 2.5/5 on Trustpilot, but reviews are mainly from businesses outside Great Britain.
A seven-day free trial will give you some more time to decide.
Sugar Professional: $40 (~£31.50)
Sugar Enterprise: $65 (~£51)
Sugar Ultimate: $150 (~£118)

Pros:
Highly customisable with apps
Many integration opportunities including Slack, Trello and Mailchimp
Drag-and-drop functionality make platform easy to use
Cons:
Limited advanced customisation
Functionality issues on advanced packages
Phone support only available on Power and Enterprise accounts
Pipedrive is another sales-focused CRM, promising minimum input and maximum output. It has full email integration, easy import and export of data and an open API. Charges are made per seat rather than by user band.
Use customisable web forms to get leads into the CRM – see what stage your deals are at and how they can progress. What's more, you can customise it with apps in Pipedrive Marketplace.
It has 4.5/5 on Trustpilot, based on 1,534 reviews.
Unsure? Experiment with Pipedrive's features on its 14-day free trial.
Essential: £14.90
Advanced: £27.90
Professional: £49.90
Power: £64.90
Enterprise: £79.90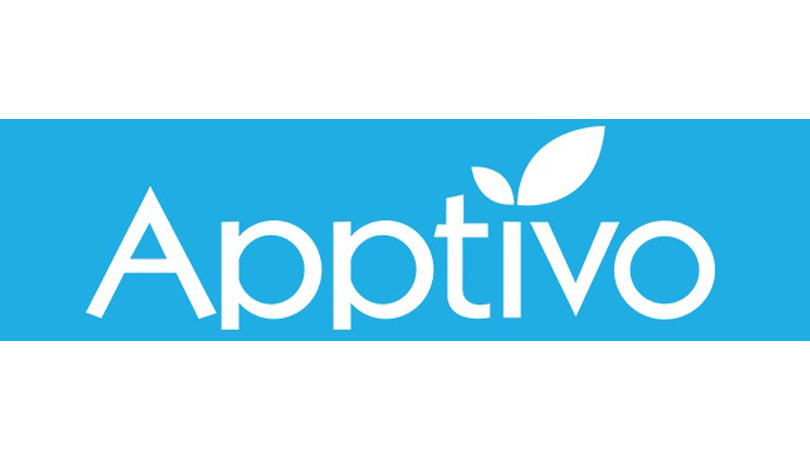 Pros:
Has project management, invoicing and other capabilities
Create custom fields for sales without restriction
Lower cost than competitors
Cons:
Slow operating speeds
Limited customisation options
Not enough support for complex issues
As well as CRM, Apptivo does project management, invoicing and other tasks. To broaden its functionality, it can be integrated with Google Apps, Dropbox, Office 365 and PayPal.
On the internal features, you can create email templates and send emails to contacts, creating targeted lists for mass email marketing. Team that with the mobile expense reporting and simple approval workflow tools to keep up your productivity.
Take control of your supply chain with supply chain management which has vendor tracking and inventory.
Like a couple of other CRMs, the software looks a bit dated.
It has scored 2.6/5 on Trustpilot based on six reviews – with no reviews above two stars.
On Apptivo, you've got a 30-day free trial and can switch between the Lite, Premium and Ultimate packages.
Lite: $8 (£6)
Premium: $12 (£9.75)
Ultimate: $20 (£16)
Enterprise: Bespoke (contact Apptivo)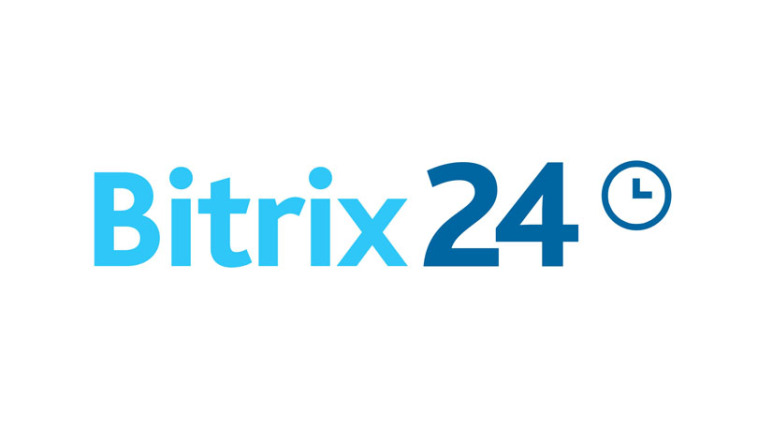 Pros:
Group chat and instant messaging functions
On-premise version available
Website builder included
Cons:
Free version doesn't include all of platform's features
Mobile app not as developed as web version
Steep learning curve
Bitrix24 has group chat and instant messaging, project management, online document storage and a social intranet. It's a strong contender for collaborative features. You've also got support for repeat sales and sales automation.
The platform has a rating of 2.5/5 on Trustpilot based on 39 reviews.
Accept payments via Stripe, Braintree, Authorize.net and more. It can issue quotes too.
Free: £0
Basic: £36 per month
Standard: £74 per month
Professional: £149 per month
Enterprise: From £299 per month for 25 users