Does the idea of working for yourself and setting up your own furniture business present itself as an exciting challenge for you, but you aren't quite sure where to start? Here, we take a look at some of the things you should prioritise if you intend to set up your own furniture company.
Finding your niche
With so many high street competitors out there, creating a strong furniture business of your own requires you to find a niche that the mass market companies aren't addressing. For example, you may decide to:
Specify the exact kind of furniture you will make, such as only office furniture, or sofas
Specify the style of furniture
Define the types of materials you will use
Carry out a market analysis to ensure that your niche also has an adequate target market that addresses their furniture needs.
Plan as much as you can
As a new business just starting out, many companies struggle with their finances in those first few years and can find it extremely stressful, which is why it is important to plan as much as you can beforehand.
While it is impossible to plan for some eventualities, hiccups happen, and things can end up costing more or taking longer than you imagined they would, there are other things that can be planned which can make a new furniture business run smoothly. We recommend you thoroughly plan your research and marketing, and find mentors as well as plan on networking.
If you are able to drum up some early enquiries, you can use things like invoice factoring in order to get an advance on your potential order. This can help you manage cash flow successfully in the early stages.
Location
As with almost any business, location is incredibly important if you are intending to open a physical store. Things you will need to take into consideration include:
The premises space: if you are selling custom-made sofas or cabinets, you will want to find a space that is big enough to showcase the furniture you make in order to maximise selling potential
If your target market is predominantly families and residential, you will want to make sure that the location is an area that can be reached reasonably easily, as well as the space itself being able to accommodate families coming into the store with pushchairs, for example
Whether or not you will also need to factor in warehouse space to accommodate furniture materials. It should be large enough to allow suppliers to easily pick up as well as collect materials.
Focus on having an excellent online presence
While the location of a furniture store is important, so is making sure that you have an online shop and excellent online presence. Most customers these days will tend to browse online for furniture before going into a shop and purchasing, and a large number of people will purchase their furniture online exclusively. This is why it is essential that you spend time on making sure a website is user friendly and spending money on web development, or using websites like Shopify and design your own.
Develop your sales and marketing strategies
In addition, as a new furniture business you should be focusing on reaching out to local bloggers and media in your area to gain interest for your company, as well as making sure you are fully optimise local SEO. This can be done for free simply by accessing social media channels such as Facebook, Instagram and Twitter, or by appearing at local craft fairs and events. You should also make sure you have business cards handy so that if people do not want to commit to a piece of furniture straight away, they still have a way to contact you for a commission at a later date.
Legals
Selling furniture comes with responsibilities. You need to have guarantees and warrantees in place in case something breaks suddenly with your beds, sofas or cupboards. Equally, you need the right level of insurance for handling goods and products, known as product liability.
As a new business, you want to avoid any early mishaps that may later damage your brand. Therefore, covering any legals or potential accidents is a great way to protect your business.
Helen Powell, founder of Mode Beds, gives her insight into managing logistics, keeping on good terms with suppliers, and standing out in the marketplace as a furniture company.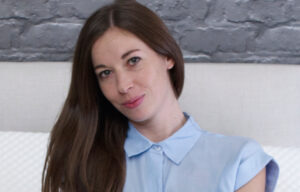 The idea for Mode came about in 2016 from a desire to help people with their sleeping problems. For some time, I'd been hearing from family and friends about their issues sleeping, bad backs and general dissatisfaction with their beds and the lack of options available on the market.
After researching the issue further, I discovered that a lot of sleep problems could be solved, or improved, by using an adjustable bed. However, in the UK these were solely being marketed as a product for the elderly and there was a discouraging stigma around them and they were not accessible to younger people.
Our aim is to redefine the way that people view their beds from a flat non-interactive platform, to a flexible living space designed to move around them. This offers people the improved support and better sleep they need, and given that you spend so much time in bed, not only sleeping but watching TV, reading etc, having increased flexibility makes a lot of sense.
"I've established some great relationships with very effective suppliers"
Having worked in the sustainable energy sector for nearly ten years, I was looking for an opportunity to start my own business and I was excited about the prospect of developing a new offering that could help people sleep better.
From both a sustainability and quality control point of view, I was keen on finding a good supply chain and to manufacture the beds in the UK.
I set up a meeting with some suppliers at the Telford Bed Show and pitched them the idea of Mode and as a result established a supportive team with over 50 years' industry experience who loved the concept.
In terms of funding, I used a Start Up Loan and personal savings to develop the business.
It's important to me to try and keep the costs of my beds accessible to my customers and so for the time being I sell solely online.
I've established some great relationships with very effective suppliers to outsource a lot of day to day functions to keep overheads, like staffing, down.
We create beds that are double through to super king, yet our product range is simple, since we sell one type of bed and mattress, specially designed to move around you, so we don't need to offer a wide range of products.
Standing out in the marketplace
It's very competitive in the furniture industry and it can be difficult to stand out in a busy market place. Especially when there are big companies selling low-cost, mass-produced imported products, which aren't really built to stand the test of time and can create a bit of a 'disposable' attitude towards furniture, instead of investing in a piece that lasts.
Selling great quality furniture, manufactured in the UK and incorporating the latest technology is obviously going to come with a higher price tag, so it's important to communicate this effectively with our customers.
While people are becoming more comfortable with buying beds and mattresses online, these are 'considered' purchases still. With that in mind, we have to be 100 per cent sure of the quality of our beds and offer free delivery as well as good returns and warranty terms to build trust with our customers.
Summary advice for those entering the furniture sector
Take the time to establish a really good supply chain. Getting this right at the beginning can save you a lot of hassle in the long run.
Work on your relationships with your suppliers. Outsource wherever it makes sense and view suppliers as an extended part of the team.
Research your market. There's a lot going on and it's very competitive, so be clear on your offering and your target market.
Get some help in setting up your business. There are lots of great (often free) business advice services for start-ups that offer access to some brilliant resources and networks.
Further reading on setting up a business