Starting a dog walking business sounds appealing: fresh air, loads of pups, socialising with other dog owners.
Could it be for you? Let's find out.
Why should I start a dog walking business?
If you love dogs, there's nothing more idyllic than spending your day with them while getting to know lots of other doggos (and their owners) in the neighbourhood.
It's great for fitness too. Walks tend to be 60 minutes long and with around three or four walks a day, that's a fair amount of ground covered, plus a cracking workout.
As you can call your own hours, a dog walking business is easy to fit into your schedule if you have a part-time job, are a student or have caring responsibilities. What's more, it can add a sense of purpose to your life, doing something that you love.
>See also: 6 best small business ideas for 2023
Any drawbacks?
Though you can set your own hours, you're likely to have to work around your clients' schedules which could mean some early morning starts as well as evenings.
It's a lot of exercise, but that means you need to be in decent shape from the off. Depending on how many walks you do and how long they are, they could be more demanding than you think.
How much can I earn with a dog walking business?
Directline research says you could earn £22,044 a year but if you're reasonably busy you can earn as much as £26,000 a year.
As for how much you should charge for an average walk, take a look at what others in your area are charging. It can be £25 per walk in affluent areas, but more likely £5-£25 in a town or city. All in all, it'll sit somewhere around the £11 mark.
---
Small Business Pro is the ideal tool for you when you're starting your business. It will help with the heavy lifting of managing customers, taking payments, insurance, finance and HR, plus you'll get a host of personal wellbeing benefits.
You can find out more about Small Business Pro here.
---
What do I need?
Registering your business with HMRC is essential, of course. Find out more at the Government website. If you haven't already, sort out your branding first. Create a memorable name and logo.
You don't need any formal qualifications to be a dog walker, but there are courses you can do to build confidence in your clientele and potentially charge them more.
In England, City and Guilds delivers the following courses:
Level 2 Certificate of Technical Competence in Dog Walking
Level 2 Certificate of Technical Competence in Pet Sitting
Level 2 Certificate of Technical Competence in Animal Health, Husbandry and Handling
Level 3 Certificate of Technical Competence in Animal Nutrition
There are no equivalents in Scotland and Wales, but the National Association of Pet Sitters & Dog Owners (Narps) has some of its own courses. Even becoming a member can help boost the credibility of your business.
It's worth learning animal first aid and going more in-depth to learn about dog behaviour to make life easier on the job.
On top of that, a Disclosure Barring Service (DBS) check will give clients some relief about your background and reassure them that you're trustworthy. Some organisations include a DBS check as part of their membership and, if the time ever comes to hire employees, it's worth doing a DBS check for them.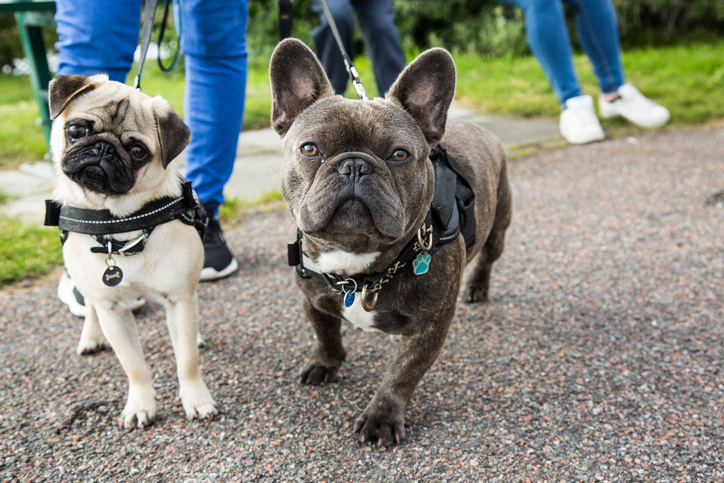 Of course, a lot of experience with dogs is essential. If you need to build up your confidence, offer to walk dogs in your neighbourhood for free. This could even begin laying the foundations for your business.
What kind of services should I offer?
Decide on your terms of service. This could mean what dog breeds you're going to walk, the lengths of walk and how much you'll charge per hour/walk. You might decide to offer additional services for some extra income, such as dog sitting and dog boarding. Note that dog boarding businesses will need a licence from their local council.
Make your decision on breeds based on your strength, confidence, fitness and physical ability.
Now, how do you differ from your competitors? If there are already a lot of dog walkers in your area, consider offering dog running or dog training to fill that gap. Alternatively, you could specialise by breed, taking on larger dogs that need more exercise, for example. Even complaints about other dog walkers (poor customer service, lateness) could drive your unique selling proposition.
Needless to say, legalities matter when deciding what services to offer. Keep up with your local council recommendations when it comes to number of dogs walked. Lambeth Council in London has a professional dog walking licence. It protects dog walkers, and other people using parks, in-line with other traders who use the space such as cafés and personal trainers. Licences are priced per number of dogs, up to six, and you'll need a licence for each employee.
Make yourself aware of temporary restrictions. For example, beaches in Essex, Devon and Lincolnshire have dog walking bans during the summer. It's vital that you abide by nationwide laws including picking up dog poo, keeping dogs on a lead and dogs frightening livestock.
On to contracts – are you going to write them or is a solicitor going to? Though you fork out upfront, asking a solicitor to write it could save you trouble from a dispute further down the line. As for you, be aware of laws protecting customers data and for admin purposes, keep track of which dogs you've walked and when and payments being made.
What insurance do I need for my dog walking business?
Public liability insurance is a must but you should consider all of the products listed below.
Care, custody and control insurance: Covers your vet bills if an animal becomes injured or dies in your care. However, it doesn't cover dogs with pre-existing conditions or disabilities.
Employers liability: If a member of staff becomes injured or ill because of the business.
Equipment cover: Allows you to claim for items like leads, harnesses and muzzles.
Loss of keys cover: Covers you in case you lose a client's keys.
Non-negligent cover: Protects you if an animal gets injured and it's not your fault.
Public liability: In case your business injures or harms a member of the public or it causes damage to their personal property.
Specialist dog walking insurance also exists if you want all of the above.
>See also: Business insurance: Everything you need to know
Marketing your dog walking business
A website is a must for a dog walking business. It should list information about your business and what services you offer along with your contact details as a minimum. Having a blog will boost your presence on search engines as well as giving customers and dog lovers vital information about dogs, canine care and walking tips. Make sure that your content is optimised for maximum visibility. Having a forum on your website encourages users to not only create an account on your site, but also comment and share with other members.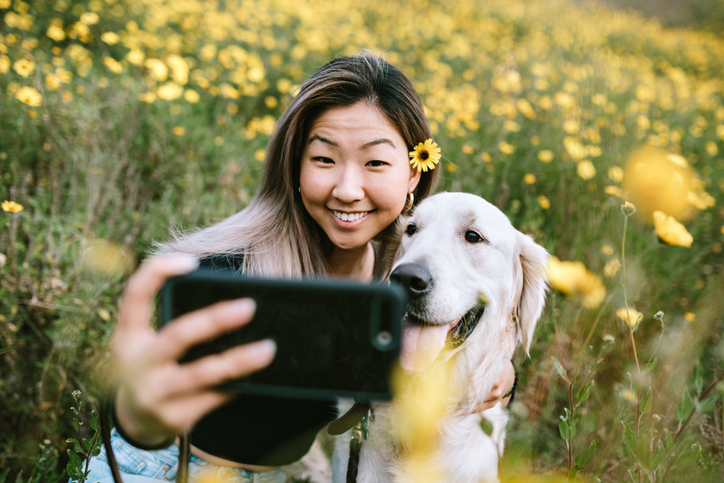 Be present on social media – and link to and from your website. A social media strategy is essential so that you can build an audience and keep them engaged without overloading them. Mix up salesy posts with informative articles about dogs and dog walking from your blog.
>See also: 8 steps to creating a social media strategy for your small business
Facebook is good for creating business pages where posts and videos can act as mini promotions. Users can become a community and leave reviews.
Don't forget to create a Google My Business widget. This is the box you see come up on the right-hand side if you're searching for a particular business.
Then you've got your non-digital marketing. If you see a lot of dogs in your neighbourhood, consider popping flyers through doors. For larger towns and cities, advertising on noticeboards and shop windows could also be a good shout to get your name and brand out there.
What are the costs of starting a dog walking business?
Based on what's been mentioned in this article, here's a rundown of the key costs. Prices will vary quite considerably so use this as a rough guide.
Membership to Narps: £12-£25 a month (various joining fees may apply).
Starter gear (hi-vis outerwear, harnesses, leads): £30-£35
A hardy pair of walking shoes: £70
Specialist dog walking insurance: £5.41 a month (Protectivity)
Standard DBS check (per person): £18
City & Guilds level 2 dog walking certificate: £29.40
Dog walking licence (Lambeth): Up to two dogs: £55.40; up to four dogs: £111.21; up to six dogs: £332.62. First licence paid in full, 20 per cent discount for licences issued thereafter.
Read more
How to start a dropshipping business – What is dropshipping, what are the advantages and how do you start a dropshipping business?
How to start a taxi business – Driving a minicab or a taxi has many benefits. You can work the hours you want to and supplement another career, whether you are a creative, a tradesman or even a teacher. But the biggest benefit could be the sense of performing a service for the vulnerable
What to know before starting your own cleaning business – We give some pointers on starting your own business in the cleaning sector, including costs, insurance and building your customer base