Risk of business failure is lower compared to last year.
ONS figures analysed by the London School of Economics (LSE) reveal that only 5.7 per cent of companies (that's one in 17) were at risk of failure compared with 15 per cent (one in seven) at the beginning of 2021. This is largely down to improvements in the outlook of companies with fewer than 50 employees.
It also found that the risk of closure among companies with fewer than ten employees dropped from 15 per cent at the start of the survey early last year to below five per cent in October and then rose to seven per cent at the beginning of 2022. This is thanks to the vaccine rollout, the easing of lockdown restrictions and a decline in Covid deaths.
To study business risk, researchers focus on the BICS (Business Impact of Covid-19 Survey) question generally collected every two weeks which asks: "How much confidence does your business have that it will survive the next three months?" They then classify the proportion of businesses who respond with "low" or "no" chance of survival as being at-risk of closing permanently.
Peter John Lambert, research economist and co-author of the report, said: "Since the beginning of the Covid pandemic, we have been predicting an exodus of failing businesses. Fortunately, government support schemes and a stronger-than-expected recovery in 2021 had hitherto kept many businesses afloat."
Take a look at the timeline graph below.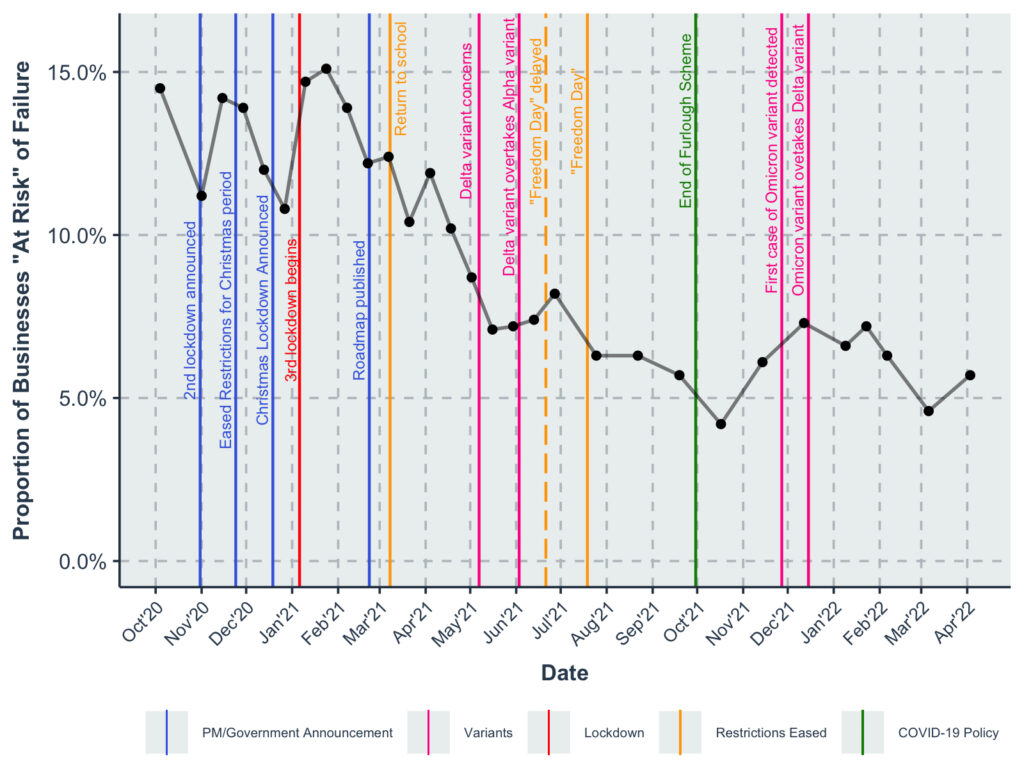 However, the research also shows that company confidence started to stall in March. LSE reports that the greatest stall is most pronounced in companies with fewer than 50 employees. Researchers note that the overall trend is well below 2020 levels but that these recent rises in risk are a cause for concern. In fact, researchers state that that smaller firms pose the greatest concern due to tightening Brexit controls, the Ukraine crisis and supply chain disruption.
The graph below shows business failure risk based on the number of employees.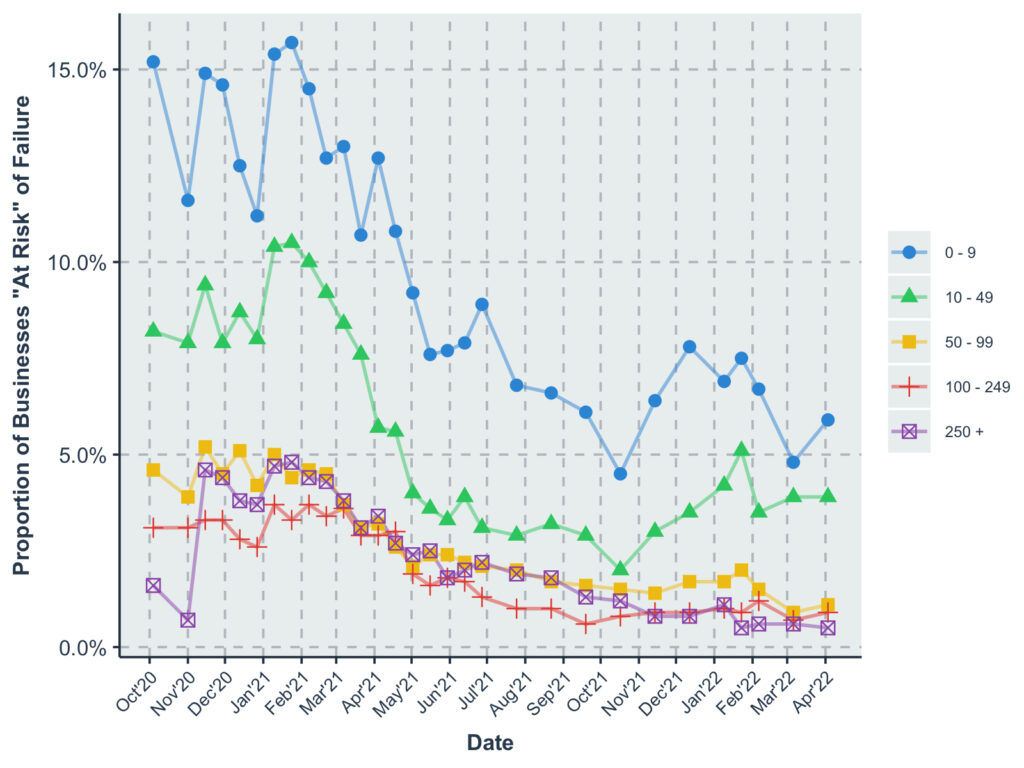 Recovery stalled towards the end of 2021 due to the ending of the government's furlough scheme along with omicron over the winter.
In the coming months, LSE will measure Business Risk tracker data against other important macroeconomic factors such as the war in Ukraine.
Read more