Warning: spoilers ahead
It's a return to early calls with a 4am start at The Apprentice house. They're hopping, skipping and jumping to HereEast in the Queen Elizabeth Olympic Park.
Lord Sugar emerges from an AMS 2 pod driverless car, presumably having left Karren and Tim to walk. More companies are investing in driverless vehicles so he wants the candidates to conjure up the idea and the branding around a pod and sell them to corporate clients and leasing companies. The team with the largest sum of takings wins.
Teams
Lord Sugar gives the teams a little stir, with Kathryn going to Diverse and Brittany to Infinity.
Team Infinity + Tim: Akeem (project manager), Brittany, Harpreet and Aaron.
Team Diverse + Karren: Sophie (project manager), Kathryn, Akshay, Stephanie and Nick.
Akshay loves cars but Sophie's designed a bar – who should be project manager? It becomes girls against boys again, with Akshay getting one vote from Nick and Sophie getting two from the gals.
'Everyone for me, then?' Akeem proudly proclaims as he's unanimously voted project manager on Infinity. From here the confidence wanes as his iron fist starts to rust. He puts Harpreet in the branding team but she says she'd do better in the corporate team. Will Akeem change his mi- oh wait, he already has. Harpreet on corporate it is.
Two squads do pod mods
Team Diverse try and go with Sophie's vision, but it's like the GPS keeps recalibrating. No one is convinced about her party pod idea. She reeling off Millennial buzz phrases like 'the vibe' and 'ultra-Instagrammable'. As Akshay points out, 'The vibe can be anything', which is strangely profound for a sober Thursday night. The team's pitch to the Birmingham event venue, the NEC, veers off-course into an experience pod rather than a party pod (no, I don't know what that means either).
Akshay and Kathryn design a green and pink pod logo, as requested. At least it's not green and brown, swerving the inevitable party pooper puns. However, Karren points to another burning issue for the newly-named Starpod: 'What they've put together looks like a toaster that's exploding.'
Aaron and Brittany are on branding for Infinity. Aaron proposes BeePure as a name and they've gone full-on with the cutesy sustainability imagery. It's more CBeebies than client meetings. Tim looks more exasperated the more floral the BeePure design gets and the further away from a taxi concept it gets.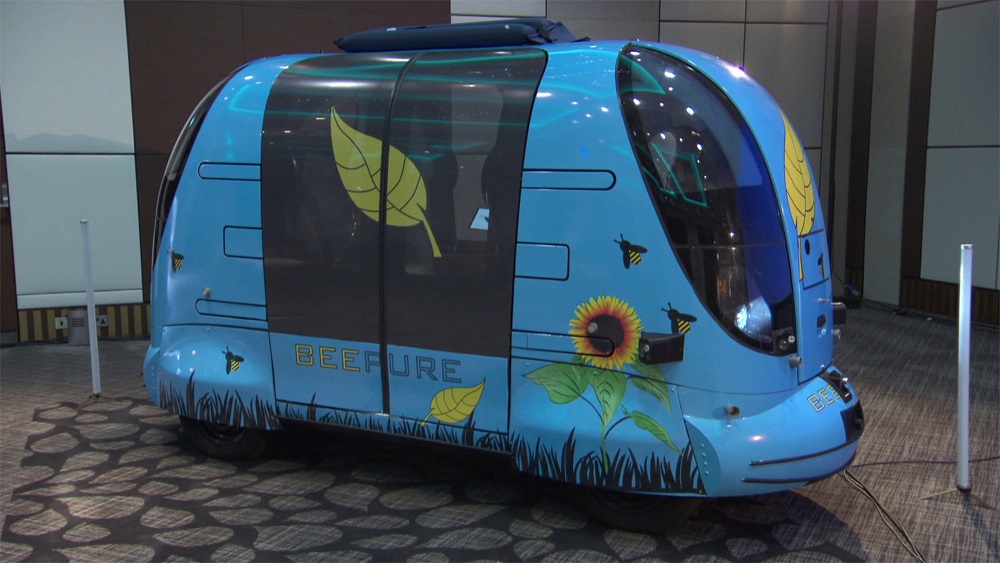 The pink seats, red carpet and drinks fridge in Diverse's pod suggest something more mature. It's complete with fairy lights and a karaoke machine for love songs or break-up ballads, whichever vibe we're going for. 'I am completely confused,' sighs Karren.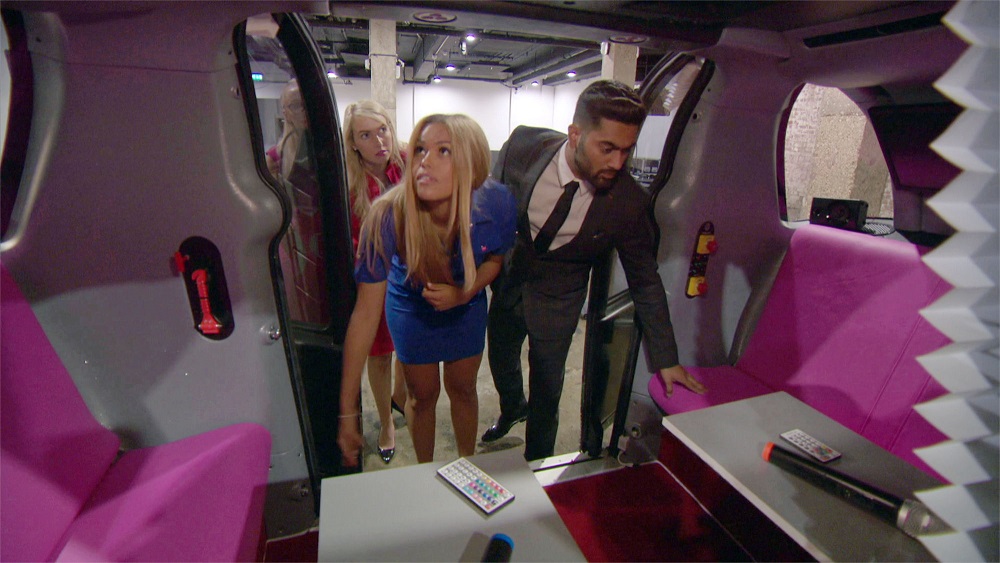 Pitch-a-pod
Sophie, Akshay and Nick present the pod prototype to the NEC but the rep doesn't think the pod is serious enough and that the karaoke takes it down the hen party route. They want one or two units, but Nick thinks they should be asking for 50-60 at £8,000 a pop (or pod). At £6,000 each, the firm takes five.
With Infinity's offering, the corporate client, Wembley Arena, wonders how customers will know that it's a taxi. The outside is playful and the inside is formal. It's pretty confused. A deal is struck at four pods, agreed at £6,500 each. At this point they find out about the £1m potential investment from the corporate clients.
Akshay and Nick take to the dressing up box again and kit themselves out as the evening entertainment at Butlins. An underwhelming reveal of the pod follows with audible coughing and a lone party popper. 'Cushioned bench – it's delightful,' Nick, who puts the 'candid' in candidate, beams in his signature tour guide style.
Akeem takes on the role as taxi driver in Infinity's pitch. The visual presentation quickly becomes an audio presentation as he disappears into the taxi, confusing the reps.
Colours and branding caused problems for both teams when talking to the leasing firms.
Infinity are told that 'the brand doesn't do the tech justice' and that 'the design lacks sophistication'. HS2 tell Diverse that their pod 'screams a little Las Vegas strip' with the firm wanting something more inclusive.
Back to base
It's clear in the boardroom that it wasn't just the pods that were driverless. Between indecision and a lack of precise direction, both teams struggled to get this task where it needed to go.
Diverse had big miscommunication issues with confused messaging. Sophie is saying her hands were tied while washing her hands of any responsibility. 'It looks a bit like a pimpmobile,' quips Lord Sugar.
But it isn't about the looks, it's about the takings. Here are the vital stats.
Team Infinity
Corporate clients: £156,000
Buyers: £1,106,800
Total: £1,262,800
Team Diverse
Corporate clients: £180,000
Buyers: £355,200
Total: £535,200
You don't need me to tell you that Inifinity win by a landslide. To celebrate, they go white water rafting at Lee Valley. It's Akeem's second win and Sophie's second loss as PM.
By this point in the process, the two selected for the final boardroom showdown are predictably the two in the sub team that the project manager wasn't in. Akshay and Kathryn are taken at first, but Lord Sugar says, 'Those two – really?' Sophie swiftly changes her mind as Stephanie points out she's scapegoating and so she gangs up on the boys again – Nick and Akshay are the two, making it Akshay's fourth appearance in the final three.
Sophie is whining that nobody supported her. Lord Sugar is having none of it: 'Bad idea, badly executed', he says before firing her from the process. 'Nicholas, I haven't seen anything from you', he says in a fatherly manner. His finger begins to point. 'Go back to the house.' Oh Lord Sugar, you tease.
Watch the whole episode on BBC iPlayer
Next week: Silverstone
The candidates will be putting on a corporate racing-themed away day which will include a tour, a racing experience and food and drink. Join us next time for the recap.
Catch up with the rest of the series:
The Apprentice: Hardly a cruise for the candidates – series 16 episode 1 review
The Apprentice: Oops, they did it again – S16, ep 2
The Apprentice: Shaken and stirred with plenty of zingers – S16, ep 3
The Apprentice: For goodness' hake – S16, ep 4
The Apprentice: Gaming, blaming, shaming – S16 ep 5