Whatever your business is, someone else is doing it too – and the success of your business depends on how well you stand out in your particular crowd. That means pinpointing and developing your Unique Selling Proposition (USP). Your USP is what makes you the go-to supplier in your area. If you're not the go-to people, your USP needs a bit of work.
For many business leaders, just identifying their USP can be hard enough, never mind working out if it needs to be tweaked and how to go about achieving improvements.
Shweta Jhajharia of The London Coaching Group has three tests that can help with the process:
Test one: Does your consumer want your product/service?
Before you eye-roll and exclaim 'Duh!', let me remind you about Microsoft Zune (people in the market for an iPod, bought an iPod), Cosmopolitan Yogurt (readers stuck to reading), and Coors Rocky Mountain Spring Water (turns out beer drinkers were quite happy with their beer – who'd have thunk it?).
If people don't want your product/service or aren't willing to pay for it, find something else to build a business around.
However, there can be another reason consumers aren't coming to you for a product or service, and that is that they think you do something else.
Imagine two companies: Gerry's Green Fingers Ltd is a garden services provider, offering garden maintenance, tree surgery, turf laying, and landscape design; and Garry's Green Visions Ltd provides landscape design.
Consumers in the market for landscape design may not realise Gerry provides the service they're looking for because they think of him as a gardener. But even if a potential customer is aware that Gerry's services include landscape design, that customer may choose Garry because they feel he is a specialist.
As far as attracting landscape design business, Garry has the advantage because he makes it very clear what his company is about; he has a strong, well-defined USP.
Test two: Does your competitor do it better?
If your customers' needs are being served better by someone else, you have a problem. But the good news is that you know your successful rival has a USP that works. Study it.
Why are you being beaten? Look at price structure, but remember that price isn't always the main reason people buy, and look at product characteristics, at placement strategy (i.e. location and distribution), and at promotional strategy. What does your competitor offer that you don't that appeals to customers? Is it as simple as price? Or is it convenience, customer service, reliability or something else?
When you understand their USP, both its strengths and weaknesses, you'll be able to choose a different USP that trumps theirs, or you can set about working hard at claiming their USP for your own.
Test three: Are your competitors doing it just as well as you are?
You may find that you and your main competitor are performing equally well. This isn't a bad position to be in, but it's not especially safe.
If you find yourself in this situation, you need to find out what the differences are between you and your rival, and this involves researching why customers are making their purchasing choices.
If it turns out that there is nothing that you can change and/or improve — such as convenience, customer service, price or reliability—to separate you and your competition, then you might want to tweak your USP to give customers an emotional reason to choose you over your rival(s).
Study your rivals' advertising and marketing, taking note of what they say about themselves and their products/services. Also research your customers; by getting to know them, and by taking into account your competition's messaging, you'll be able to pinpoint what might sway purchasing choices.
This may involve a comprehensive image change, or be as simple as supporting a charity (perhaps one that offers retraining to out of work hedgehog masseuses).
Does your USP pass these three tests? Or is a USP upgrade called for? If after applying these tests, you're doing what you do better than your rivals, congratulations, your USP is sound.
But don't rest on your laurels. A competitor may be reading this and setting their sights on your USP. Slip on your customers' shoes, think about what motivates their buying behaviour and decisions, and with that in mind, look at your business and your rivals with the same critical eye. Why are you beating the competition? What do you do offer that your competitors don't? Know your weaknesses and vulnerabilities, keep a close eye on your competition, and be ready to see off any challenges to your go-to status.
Case study: Becky Downing, founder and CEO of buzzmove and buzzvault, discusses how being burgled allowed her to come up with the USP for her latest business.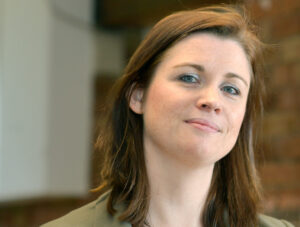 buzzvault is a company based in the heart of Soho that aims to bring the benefits of technology and data to the worlds of removals and home insurance.
We started out in 2013 with one of the first home removals comparison sites. I had been working as a commercial lawyer in the City and had recently gone through the stress of a home move. I couldn't believe the archaic process of comparing removal firms and getting quotes, and knew technology and data could ease some of this pain. I left the legal world to build a comparison site where movers could log the details of their move and invite removal firms to bid for their business. Today we have helped more than 300,000 people move home.
While in start-up mode for buzzmove, I was burgled. They took almost everything, but that trauma was nothing compared to the stress of the insurance claim. Like many people, I had paid my home insurance premium loyally each year without really checking it. And frankly I didn't have the time or energy to go through the lengthy application process to shop around for cover. So I was under-insured and I had to fight every step of the way to get back around 50 per cent of what I lost.
"A USP is about the ethos and values of a business, and how it engages with its customers"
The process of identifying everything that had gone was draining. I contacted the removal firm from my move to see if they had kept a log of my possessions from the home survey. Of course they hadn't, but that's when inspiration really struck.
If people could create a secure digital inventory of everything they own, it would not only save the hassle of a home survey for a move but that data could be used as the basis of their home insurance. It would mean the insurer would know upfront exactly what they are insuring and its agreed value and the customer would have peace of mind they are fully covered and a speedy claims experience should they need it.
We created our own digital survey app – gobuzzsurvey – enabling people to survey their home in around 15 minutes using their smartphone or tablet. The contents data collected is then stored in their own buzzvault – a digital asset vault built on the blockchain. They can add receipts, new items and everything is assigned a value for them to check and adjust.
Using this data we will be launching the first hyper tailored home insurance policy, in October 2018 – buzzvault insurance.
Our USP has evolved but it started with a pain point we wanted to solve rather than a proposition that would find a market need. A USP is as also as much about the ethos and values of a business, and how it engages with its customers and potential customers to offer convenience and help them live their lives in the way they want. People don't want products, they want problems solved.
While I wouldn't advocate the experiences I have had – they did help define our mission, which is to help reduce stress at some of the most difficult times in our lives.
Case study 2: Polina Montano, co-founder of JOB TODAY, discusses how the USP for her jobs platform was conceived while running a chain of petrol stations.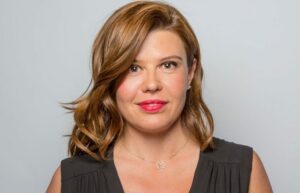 JOB TODAY is a platform that connects employers with millions of young job seekers in a matter of seconds.
My co-founder and I started the company three years ago, and we currently reach over 400,000 businesses on the platform and with over 100 million candidate applications delivered.
Before launching the company, I was running a chain of petrol stations and noticed first-hand a very common challenge for business owners: hiring staff on short notice. While trying to solve the urgent hiring needs for the company, I used every existing solution out there on the market, yet nothing quite worked.
After talking about the topic at length with my co-founder, we decided to take on the challenge of bringing efficiency and immediacy to hiring for millions of SME businesses out there.
Coming up with the USP
There are a number of particularities about hiring in retail and hospitality that make it so much more challenging than hiring in any other sector. The three key challenges are immediacy of need, staff churn, and the human factor – staff are so important, particularly in the retail and hospitality sectors where they directly impact the customer experience.
Today most SMEs still hire staff offline and therefore most of their positions remain invisible to a new generation of jobseekers. We're trying to bridge that gap by connecting employers (SMEs) with a unique audience of job seekers, in this case, millennials looking for first experiences in the labour market.
USP advice for fledgling entrepreneurs
You need to be very clear about who this is and determine who you are you building your solution for, as there is no such thing as 'one size fits all'. Being a young company on the market your only chance to succeed is by being better in what you do, better than anyone out there. That's why you need to focus, less is definitely more at this stage.
As a young start-up, you will most likely have limited resources at your disposal, be it cash or talent. Doing too many things at the same time is very likely to produce mediocre results, at best. Setting the right priorities for your business can be vital for your survival. Pick one do or die thing at a time and go for it.
Once you have defined who your target customer is and who you are building your solution for, keep talking to them and most importantly, keep listening to them. Make sure you are building a product that actually solves their needs vs building a product that you want to build.
See also: How to innovate and create new products