In a massively competitive business landscape, small business marketing can be a real struggle for company owners, particularly in the early stages. Faced with the task of getting the word out on a limited budget, it can be hard to know what the best-value techniques are to grow your database, increase your exposure and kickstart your revenues. So much of marketing can be trial and error.
A leaflet distribution exercise or promoted post on Facebook may not get quite the results you were looking for, but it could be that a subsequent exhibition stand or strategic partnership works wonders for your small business marketing. In our guide, we speak to five business owners that employed a range of techniques to great effect, drill down into why each method worked for them, and seek their advice for other small business owners hoping to boost their exposure.
Together with advice from seasoned marketing professionals, there is a wealth of information included to educate company owners about how their marketing plan should look this year. We hope you find the guide useful and good luck in your marketing efforts this year.
Best practice partnership marketing tips for a small business
Innovate UK's essential advice and tips for partnership marketing.
Conquering the marketing challenge: Start-up strategies
Kelvin Golding FCIM, small business ambassador for the Chartered Institute of Marketing, explores the techniques you should consider to give your early-stage business the best chance of valuable exposure.
Marketing is an increasingly specialised discipline. With digital and traditional methods, and complex new tools for analysing and targeting customers, start-ups can feel overwhelmed. Half of all businesses in the UK fail to reach their fifth birthday; the right marketing choices could ensure that yours is among the success stories and this article has been written to help you along the journey.
What is marketing?
According to recent research by a national media group, one of the biggest issues facing start-ups and small businesses is marketing. But what is marketing? Eight out of ten start-ups incorrectly define it as sales or advertising, however, this is less than 15 per cent of what true marketing is really about. According to the Chartered Institute of Marketing (CIM) it is 'the management process responsible for identifying, anticipating and satisfying customer requirements profitably'.
Most small business owners do not know what the true purpose of marketing is (to create value) and how to do it (segmentation, targeting and positioning supported by market research). There are only so many pennies in a pound you can save; marketing creates value. Often businesses are so focussed on saving pennies that they are losing pounds because they do not invest strategically in marketing. Marketing contributes three times more value to any business strategy than any other organisational function (PA Consulting).
So how much should you spend on marketing?
Based on the large international study, the most successful companies invest 5 to 7 per cent of their turnover in marketing. Without a marketing plan, business owners tend to focus on channels or reactive tactics, rather than on 'integrated marketing' aligned to strategy that encompasses the marketing mix, measured by metrics for continuous improvement to enable you to deliver an identifiable return on investment.
What is branding?
Often start-ups think that branding is just a logo. Branding is one of the three core elements of marketing strategy (known as positioning). All brands have tangible aspects (the visual identity) and intangible aspects (e.g. the personality or tone of voice of the brand). Together these create your brand identity. These aspects are built up, over time, through consistent brand communications. Seth Godin defines a brand as: 'a set of expectations, memories, stories and relationships that, taken together, account for a buyer's decision to choose one product or service over another'.
At the heart of branding is value (perceived or real). Value sits in the mind of the consumer; if the consumer doesn't pay a premium, select your product or service based on preference or spread the word, then no brand value exists and you must compete on price alone.
Start-up questions for profitable marketing
If you haven't laid the foundation (marketing strategy based on a value proposition attractive to profitable segments) then you are building a house on sand, and the opportunity cost could be huge.
So don't forget market research and ask yourself these questions:
Why should a prospect buy a product/service from you rather than someone else? As you begin to acquire customers ask them why they chose you, and the value it added to their
business as a result.
How did your prospects hear about you? This tells you what method is working.
Which prospects are most likely to buy from you? Identify common characteristics and revise this as you build and investigate your customer base. A prospect with a similar profile to an existing customer is eight times more likely to buy from you than a random prospect. Based on above profile, identify the most cost effective way to reach these prospects (see what competitors are doing and speak to potential customers).
What additional products or services can you up/cross-sell (through suppliers or third party partnerships)?. Stay close to your customers and their developing requirements. It costs five to seven times more to acquire a new customer than keep an existing one. So, what can you do to help ensure that your most profitable customers keep coming back?
The below tips will help you with your small business marketing, however, the above is necessary otherwise you are putting the cart before the horse.
Website marketing
Make sure your website is easy to use and navigate (use Google Analytics to track activity and improve user experience). Ensure website is mobile friendly as more people use their mobile for internet browsing than desktop, and the google algorithm favours mobile-optimised websites.
Check page load speed as this is another important factor. In addition, your website should link to the social media platforms you have chosen, and you should register and set-up Google My Business. Digital Garage by Google is an excellent free digital training course for start-ups. Want to double the time a user spends on your website? Try adding a video to the
home page.
Search Engine Optimisation (SEO)
Do you want to improve your Google ranking? You'll need an SEO strategy. Four factors are important: firstly, technical (check site has no coding issues, meta data set-up including alt tags and H1 headers, site map and you follow best practice); secondly, links (authoritative and relevant, remove toxic links, check consistency among directory listings and add internal page linking), thirdly, content (contextual, fresh/updated, each page should focus on a different keyword phrase [avoid having too many keywords on each page]); fourthly, social and review management (measured by engagement of users on your social media platforms and review sites like Google Reviews and Yelp).
Content marketing
Know, like, trust are three key stages of the buying process which content marketing can help you achieve (both B2C and B2B). Blogs, videos, infographics, press releases and expert columns on third-party websites is an increasingly popular way of demonstrating authenticity and industry credibility (social proof).
A helpful tip is to create a Content Calendar. The advantage of this approach is that – done right – you can engage with your customers in a meaningful way rather than just selling to them. You should create regular content (remember to reuse what you create or update it quarterly/annually) on your website blog page and drive traffic to your domain via social media and external linking from other websites. An important and often forgotten objective is to capture email addresses for lead nurturing.
Social media
Social media users believe that they should be able to reach out to brands and get a quick response. Social media now serves a customer service role, as well as providing a platform to grow and understand your audience (try social media listening). If you can keep your customers happy by feeding them quality content and taking the time to respond to their posts, their trust in you as a business will see them recommend you to others. Guides and free courses are available on all the main social platforms: Facebook, LinkedIn, YouTube, Twitter, Pinterest and Instagram.
Email marketing
Once overlooked as 'old fashioned', email is coming back in a big way. McKinsey found that email is an astounding 40 times more effective for customer acquisition than social media, while VentureBeat determined it to have the highest overall ROI when compared to other channels. Multiple email marketing tools and services are now available.
MailChimp is an excellent choice for start-ups. As with any other marketing approach, the key to success is creating personalised communications based on recipient's interest; a tip would be to use click throughs on emails based on key interest areas to segment database for deeper targeting.
Online advertising
Advertising online gives you unprecedented reach and a whole range of options. From adplacement services like Google AdWords to pay per click on social media sites, and re-targeting; a tip to improve your quality score and conversion is to use landing pages tailored to each ad, and split-test adverts. Linking online ads with your social media feeds can add an interactive element.
Offline advertising
Small business owners with a local focus can build that customer base by directly advertising through nearby outlets. Options include local papers, leafleting campaigns, sponsoring events (LEA, Chamber or local networking), and outdoor/billboard adverts. Radio is an often underestimated and highly cost-effective way to reach a captive audience of commuters. In addition, local press and public relations can help increase awareness. Exhibitions are another channel to consider, especially for B2B marketing. It establishes your business among your peers – building brand awareness – and enables your direct sales team to work their magic. Face-to-face contact with buyers is extremely powerful.
An exhibition case study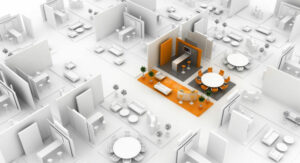 Nick Gold, managing director of motivational and keynote speaker bureau Speakers' Corner, discusses how exhibitions were integral to the company's early-stage marketing and explains how digital efforts are effective today.
The business started when my former partner, who came from the entertainment industry supplying magicians, balloonists and such like for weddings and parties, noticed a rise in a new type of request for after-dinner speakers and comedians at events. Realising there was a gap in the market for sourcing the right speaker for a specific event, a company called Speakers Corner was born.
Back then, I was working for a FTSE50 company, and I had experience with a couple of start-up dot-com companies. But, deciding it was time for a change, I packed up the city job and joined as her partner, very near the start. Tim, my brother, joined 18 months later; we bought out my original partner a few years later and have run the company since.
The early marketing challenge
Our marketing focused on meeting clients and gaining presence in the industry. Our main efforts went into one exhibition a year (at the time a key events industry exhibition). We ensured we had a brilliant stand there, and backed this up with our website, which worked as our shop window in the web space.
Ultimately the critical marketing decision we made was our move to a website where we managed the site through a content-driven space. This allowed us to maintain the website with new speakers and guarantee all the speakers' biographies were up to date. It was our way of continually ensuring clients had access to the relevant information required.
We have tried at times to be too clever in our marketing. I remember one occasion we sent to some clients what we thought was an amazing box of goodies for 'Blue Monday' in January to perk them up. But, the products were too subtly related to the speakers we were trying to promote and as such the messages were lost (but hopefully everyone enjoyed the freebies anyway!)
"We pride ourselves on face-to-face meetings, as well as exhibiting at events that allow us to meet clients"
The internet and social media platforms are still an absolutely critical part of our marketing strategy but, in this digital age, we firmly believe in the value of personal contact. We pride ourselves on face-to-face meetings, as well as exhibiting at events that allow us to meet clients. We also host our own showcase events under the Knowledge Guild and Comedy Collective brands which allow us a platform to expose our brilliant speakers and comedians, as well as giving us another opportunity to meet clients. Finally, we have made a conscious effort to be seen as thought leaders in the speaking space. Through my own speaking engagements and regular guest blogs, I have given voice to industry issues and the value of Speakers Corner as a business.
One marketing size does not fit all
My advice for other companies is to be aware that one type of marketing does not fit all. Consumers and businesses interested in your company will expect vastly differing interactions with you on the plethora of customer interfaces you choose to use, and a blanket strategy will not hold up. Understand what the aims of a certain platform are, and align your business to these.
Adapt your service to the trends appearing on these platforms and putting your business in a position to be a shaper of influential movements while ensuring that you have consistency in your key messages.
Marketing in this digital age is such an influential and malleable tool, the fact a child can make a million pound business through marketing themselves on their YouTube Channel is both a powerful and scary idea. Any company can gain an advantage by keeping one step ahead of the trend, and tapping into the available data.
Consumers are powered by experiences and emotions hence why we are seeing a rise in extraordinary events. No longer is it enough to go to a boozy brunch, now this is only worth hearing about if it is done in an adult-sized ball pit! In terms of maximising our own exposure, we, as a business, need to ensure we know what experiential events our consumers are after and how we can ensure our services are meeting both their professional and emotional needs.
A guerrilla marketing case study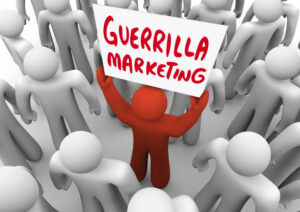 Aaron Giles, marketing manager of the Great Escape Leeds & Sheffield, discusses how the company's Crystal Maze-style adventure game used a particularly creative method to gain exposure in its early stages.
Hannah Duraid and Peter Lacole came up with the idea of a Crystal Maze-style escape game after experiencing similar concepts while travelling in Asia. They launched their first room, The Mad Scientist, at Great Escape Sheffield in January 2015. Since then they have launched three more rooms: Homicide, Alcatraz and Placebo and been voted #1 for fun and games on TripAdvisor. Duraid invested £25,000 of her own personal savings to launch the business which has seen 27,000 visitors and a turnover of £250,000 in its first year of trading.
I started working at The Great Escape in January 2015, just a month after it opened. The concept itself is very similar to the hit show Crystal Maze, only you are immersed into a story, like a real-life movie scenario or a video game. The owners realised that there was gap in the market over in the UK and took the plunge.
Tackling a lack of awareness
In the early stages, as with many businesses, we found that lack of awareness was a huge hindrance. We wanted to do something that would get the city talking, something that would reflect our creative edge as a business and most importantly, something cheap. Two and two came together when we opened our 'Homicide' room. With a CSIstyle theme we thought about how we could convey this to the city. We decided to use guerrilla marketing and came up with the concept of dead body chalk stencils that we painted on pavements; the campaign cost just shy of £400.
"Our social media platforms were bombarded with pictures taken by people who appreciated the creativity"
In our bid to increase awareness, our main measures were social media tags and the classic question 'how did you hear about us?' The idea quickly became a great success, with our test stencil being tagged on our social media within 15 minutes of us painting it. When we properly launched, our social media platforms were bombarded with pictures taken by people who appreciated the creativity, the stencils became the third best draw for customers, after social and word of mouth and we definitely got the city talking for the right or the wrong reasons… sorry
city council!
We couldn't go to a networking event without a handful of people telling us how much they loved the ads and most importantly, we were busier than ever; more bookings, more calls, and more customers.
The importance of creative marketing
The advice I would give to other business owners hoping to make a big marketing impact is: think creative and make sure it applies back to your business. For example, in our case, we thought: What will create more impact: a logo, or a dead body stencil? We got many angry calls from council staff who were unhappy about us painting on the pavement. We told them what we used was chalk paint and 100 per cent biodegradable, but they responded that they had just painted over it in black paint! This meant that the chalk paint degraded, showing the original pavement colour surrounded by a black box, meaning the council had effectively created a permanent advert for us. Sometimes the best marketing exposure isn't exactly what you had planned!
A social media marketing case study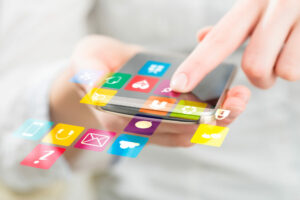 Gemma Whates, founder of All By Mama, an online marketplace for enterprising mums, discusses how social media was key to her early-stage marketing. 
All By Mama is an online marketplace for businesses run by mums juggling work and family life. It launched in November 2014 with a vision to become the world's best marketplace for parent-run businesses. The idea for the business came when I was on maternity leave with my first son Leonardo, who is now four. Coming from a marketing background and worrying about the
long hours after maternity leave, I was looking for ways to work more flexibly around my son and support others to do the same.
I felt very isolated and thought there must be others in the same situation. I had had a few conversations with a group of mums who had started a craft business, but I didn't have the skill set to do that myself. So I thought through my own abilities and how I could apply them and All By Mama was born. It was all driven by a passion to work flexibly and find a community who wanted to do the same. Having spent a lot of time working on my career as a marketing director predominantly for Disney, I was still ambitious and wanted to put my mind to something without having to miss school runs and bedtimes.
The power of social as a marketing tool
To begin with we relied on social media and word of mouth. We did a lot of networking, picking up the phone and telling people about our business and posting on social media. Social media, specifically Facebook, worked to provide us with a basic base of possible customers who were engaged with the brand and the idea but the difficulty was converting that interest to a purchase. When we launched, Facebook was easier to use without spending too much and we quickly grew our community very cost effectively. This is a different story now and, while still an important part of our marketing plan, we do need to spend more to achieve similar results.
"We won some fantastic awards, received a £5,000 grant, and met Karren Brady for a one-on-one session"
Entering awards ceremonies worked well for us. We won some fantastic awards, received a £5,000 grant, met Karren Brady for a one-on-one session. These things really helped us raise our profile and give us something to talk about without costing us any money. It gave our customers the confidence to purchase from us too. The other thing that worked well was to build a database from our networking and emails received that we could communicate with regularly. In terms of what didn't work so well, we did spend some money on print advertising and at the time, although it did yield results, it wasn't the biggest bang for our buck. We've also raised funds via crowdfunding which has allowed us to scale.
Why reviewing your marketing is important
We review our marketing regularly. Our marketing plans for 2017 include using social media, collaborations, newsletters, events, paid search and influencer engagement. We still look at ways to reach our audience in a cost-effective way and when we spend against social media we ensure that we are measuring the results.
I would advise companies to map out your year ahead and highlight key periods of activity and focus on applying your efforts to them – if you have a limited budget it's best to concentrate on specific areas rather than try and spread yourself too thinly. Make sure you look at the results of your campaign, review and make amends where you need to – you need to be analytical.
Lastly, know your audience and refine your product; you can spend a huge amount of money attracting customers to your business but if you are shouting the wrong message it's wasted. This year we will be placing a focus on video and customer experience.
An email marketing case study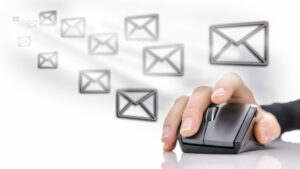 Jonathan Lemer, co-founder of The Brains, talks about his wide-ranging promotional efforts in the early stages of his virtual consultancy company, in particular the power of email marketing for businesses on a budget.
We work with a network of over 850 expert technology freelancers and software partners to make technology projects more effective and affordable for our clients. The Brains specialises in areas of web/software development, digital marketing and data science because we see these as the key value drivers for many businesses at present.
Our marketing efforts have been wide-ranging. Starting the business, we pretty much avoided online marketing options and focused purely on networking and exhibiting
at events. We joined the networking groups Urbano and Business Junction and found this to be really beneficial. You pay a membership cost but have access to loads of meet-ups around London. This was brilliant for us because typically the stakeholders turn up so you can go straight to the decision maker.
Exhibiting at monthly events such as the London Business Show had a really positive ROI. It costs about £100 for a stand and you have at least 30 conversations with potential
prospects during the evening. Face-to-face pitching is also really helpful when starting out as it helps refine your sales patter and test assumptions.
Using networking as a marketing tool
As I mentioned, networking and exhibiting worked well. At a networking event where you would have approximately 50 people in a room; we were always able to pick up at least 20 business cards and ultimately at least one or two clients.
We tested AdWords and a few paid Twitter campaigns in the early days but while this generated clicks on our website, our on-site conversion rate was terrible. We were paying between $4-10 a click (our keywords were quite competitive) so it was an unnecessary expense at the time. The only paid channel which had some use was YouTube where we presented a short introduction video on our service offering. While pricing has increased in the past 18 months or so, video is still a relatively cheap method of advertising. This did not generate too many customers but we were able to test some of our content and messaging by analysing click-throughs.
One of our turning points was when we started doing significant email marketing. Email marketing is a case in point in how it is possible to do effective marketing on a budget.
"Costs can easily spiral out of control with email marketing and it is important to do your research and be proactive"
There are a myriad of options available in the area, in terms of methodologies and automation tools, each alleging to be better than one another. Costs can easily spiral out of control with email marketing and it is important to do your research and be proactive. After testing a number of different options we settled on a formula that has become a mainstay of our strategy ever since. We used a combination of three tools, Dataminer, Email Hunter and Woodpecker to effectively scrape LinkedIn for email addresses of stakeholders companies we wanted to target and then send them on a 'cold email journey' that would intimate real communication.
The beauty of this method was that were able to scale it up without too much effort, so we would be able to send out 2,500 emails a week. We would get a 2 per cent response rate  on the first email we would send but this ratio would increase as we sent them automated follow-ups. By the third email it was around the 10 per cent mark. We have been typically able to convert about 30 per cent of those prospects into paying customers.
At present we are using a range of marketing techniques. Fifty per cent of our business still comes through networking, events and referrals so we are still doing the rounds on that front. To keep those leads warm we send out regular newsletters to our network, which is all about providing interesting content rather than anything too salesy. We do email marketing for cold prospecting which is responsible for about 20 per cent of our client base.
The remaining in the main part comes from paid advertising, specifically paid search and paid social. In 2017 we will see data becoming an even more integral part of the great marketer's toolkit. Companies that are able to understand and leverage the insights from their data correctly and use it drive their marketing initiatives will quickly see the fruits of success. You do not need to become a fully-fledged data scientist but I would really recommend understanding some of the fundamentals.
A partnerships marketing case study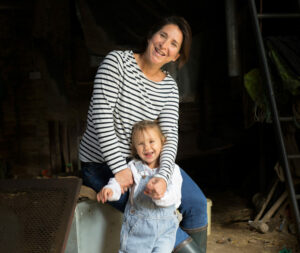 Cat Gazzoli, founder of organic baby food brand Piccolo, discusses how seeking the right strategic partnerships formed an important part of her marketing mission.
Grassroots marketing is something we really value. Activities with partners, sessions with parent groups, small shows and/or larger festivals, are all areas where we receive feedback from parents and can provide meaningful interactions. Aside from the National Childbirth Trust (NCT), which we launched with, we also worked with smaller niche stakeholders that were good associations but ultimately some stakeholders are right at certain times but not at others. At times the smaller partners did not have the reach but had great values, and on the smaller partnerships, we took a more lenient means on the return on the ROI. Again there are all stages of the journey, and different stakeholders were helpful at the very beginning of our journey and others are relevant for mid-way through.
We most enjoy getting to work with businesses and the people in them, and who actually as businesses have similar values to us at Piccolo. We would like to say that all of our sampling efforts were rewarded, however there were definitely times when we made mistakes. That is ok as long as one learns from those mistakes. One sampling activity we saw an 8 per cent redemption rate with incentives (which is actually quite high, the average is usually around 4 per cent) then with another we saw 0.4 per cent redemption! In retrospect, we offered our products in a particular area too early when our retail distribution wasn't as widespread, so parents couldn't do much as they couldn't find us in their area.
Monitoring the metrics
It's good to monitor multiple metrics when sampling your product as there can be many ways to measure the success; and it's not all about data. It's also about word of mouth and gut instinct on what you think is working for your brand.
Partnering with the NCT has been such a positive experience and we take our partnership with them very seriously. They not only help us build trust with parents but we also get to give back to the NCT by promoting their charitable objectives on pack and supporting their individual branches. We hear from parents across the country every day so we are very in tune with the needs of our customers, their insights and the things they tell us we could be doing better. We always ask; feedback is a gift.
"We ensure we regularly interact with and engage parents online through our social channels"
Our launch into Asda in the autumn of 2016 was definitely a major turning point for Piccolo. It's a fantastic retailer which really understands the baby category on all fronts. With its support and increased distribution it gave to the brand, Piccolo was able to reach many more parents very quickly. With this change came a growing level of the importance of being available online for parents, as many began to connect with us via our social channels, wanting more conversation with the brand. Like a lot of companies, especially in the parent and baby space, we ensure we regularly interact with and engage parents online through our social channels. We are also lucky to have in addition to the NCT, other very well established partners; such as Waterbabies, Hartbeeps and Buggyfit that continue to increase our reach and allow us to form relationships with parents, to help them on the journey of first foods in the early days of parenting.
Like any relationship, partnerships take time and effort to manage well and the company has developed in such a way that prioritises partnerships. We allow for at least one full-time team member to be committed to making sure all aspects of the partnership run smoothly and our partners are well supported.
Going with your gut
Successful marketing often requires you to go with your gut. The world has become so data and ROI driven. People work with people and people buy from people. Marketing – that word can have negative connotations; people can assume it means pushiness. For us, we created something we love that we think others might love too. Marketing lets people know it's available to them as a choice.
Companies that have a passion for making a positive difference in the world, a genuine social mission, I believe these are the companies that will get ahead. Take that mission and spread it to the world; make valuable partnerships with like-minded businesses and listen to what your customers are asking for.
Useful Resources
Here are some extra sources of information on marketing that we have found useful and / or fascinating.