Setting up a new business is hard. And it can often feel like you're doing it all on your own. If you have an employee or two along for the ride, it can still feel like you're expected to have all the answers, and quickly. Surely you deserve a little support.
The good news is that you don't have to go it alone. There are plenty of places you can find extra help, whether it be financial support, industry experience, or just a shoulder to lean on. Here are our top ways to get as much support as you can during your early days and beyond.
Scout out financial support
When you're just beginning to put together your own business there can be a lot of costs to manage, and sometimes your cash doesn't stretch quite as far as you'd like. But you don't have to go on Dragon's Den to get additional financial support – as a new start-up or small business there are several government grants specifically put in place to help you, particularly during your first year. Unlike business loans, you don't have to pay grants back, and the good news is that there are over 200 government grants for small businesses available across the UK.
While this is great, you should be aware that grants like these can be very specific about what the money they provide is spent on – so take a good look at the criteria before getting stuck into an application. If in doubt, give them a call to see what your chances are.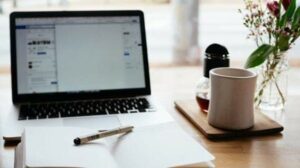 Find a mentor
Your journey to small business success will have its own twists and turns – but that doesn't mean it is unique. And that's a good thing. Use the experience of those who've gone before to your advantage and find a mentor who can support you to make the right decisions in your first year. Not only can a mentor's advice help to make you more efficient (by cutting out unnecessary "trial and error"), but the honest and constructive advice they give can also be really important in providing you with confidence and direction.
But where do you find these sought-after individuals? Look for potential mentors on social media, through business connections, mentoring networks, and at networking events. Even friends and family can be a good place to start, though you might not get such unbiased advice. Above all, keep an eye out, as many entrepreneurs have found the perfect mentor in the unlikeliest of places.
Build a community
If it's proving difficult to find a potential mentor that you really connect with, don't despair – there are plenty of people in your industry who will be more than happy to share what they have learnt along the way. There's a goldmine of information online in blogs, forums, and social media – and the more you engage, the more you're likely to get out of it.
Locally you're also sure to find networking opportunities with other small business owners. If you're considering renting an office rather than working from home, it might also be worth thinking about shared workspaces. Not only will you meet other like-minded individuals, but you'll also get past the loneliness that some entrepreneurs encounter moving from a busy office to a home. Even if you can't afford to do it full time, one day a week in a shared space could work wonders for your personal business network.
Maximise your resources
Last but not least, make sure that you are really getting the most out of the services and products you use. There are many ways to save when you move from consumer to business tariffs, which will exclude VAT or let you claim it back. Don't be afraid to ask current or new suppliers if there are any discounts or perks for businesses – many banks that do start-up loans have additional support and resources available online or over the phone.
Other companies may have extra features that can be used to tailor your plan for better support. Vodafone Business for example, provides unlimited data plans which can be tailored to include legal and HR support, Rapid Insurance (replacing your phone in just four hours), priority business support phonelines and more for just a small cost.
Low-cost or inclusive features like these can make all the difference in providing access to expertise when you need it, so do your homework before committing to new partnerships and providers.
You might be able to get more than you think.