If you have been reviewing your career and thinking about not just changing jobs but taking the plunge to work for yourself, or if you simply haven't had the confidence to take the leap before now, Dave Chaplin, CEO and founder of ContractorCalculator, an online site that provides free advice and information for freelancers and contractors, gives you some food for thought that might just give you the push you need to finally go freelance.
Permanent employees considering making the leap into self-employment often think they don't have the right skills, won't find work, can't afford it or are too young/too old. There's always plenty of nagging 'reasons' to justify putting off the fear of the unknown.
However, there are nearly 2 million freelancers currently working for themselves in the UK and many of those would tell any wannabe freelancer, if you have a marketable skill that an organisation would benefit from using on a fixed-term or project basis, then you can become a freelancer.
And sometimes, if you think of the worst possible outcome and how you would overcome it, you discover that the only thing stopping you from taking the plunge is actually fear of the unknown and fear of failure. Do you really want to go another whole year without giving it a try?
1. Skills barriers – having transferable skills
Before you think about freelancing, ask yourself what skills you have that could be marketable. To go freelance, you need to have a recognised and potentially niche skill that is in demand in the labour market, and which can be transferred from your employer to your first and subsequent clients.
Many would-be freelancers might be put off freelancing or contracting because they have heard that only skills that can be applied on a project basis are marketable. This is a myth. There are plenty of roles out there that need a contractor to help manage capacity, or to cover for an employee who can't work for an extended period, perhaps because of an internal secondment, maternity leave or long-term sick leave. And, if you are a journalist for example, you can work on a number of written briefs for a number of publications – you are a proven writer first and foremost.
2. Lack of experience
Some employees believe that they have acquired the transferable skills that would be suitable for freelancing or contracting, but lack the experience in applying them. And many would be right.
Clients are looking for someone who has been there and done it, and can hit the ground running. They want to know their contractor can run the entire project from start to finish without having to be told what to do or can take a brief and deliver the requisite outcome by a given deadline.
Experience can help and it may only take months and not years, and will make you much more marketable.
Once you have made the transition to work for yourself, then you will find that each role adds to your skills and experience. You can also keep your skills updated through formal training that you will choose and fund yourself. You may also gain 'experience' by applying these new skills on current projects, possibly for free as a gesture of goodwill to the client.
3. Selling yourself – 'I won't be able to find any contracts'
If you have got the right skills and experience, then finding work should be easy. There are literally thousands of job boards, both broad and specialised, to search, and recruitment agencies that are looking for contractors with exactly your skills.
You will need to create a 'killer CV' and hone your contract interview techniques, because they are very different from what you may have been used to as an employee. But there is plenty of help and advice available.
Many first-timers receive some knock-backs and rejections in the first weeks and months of their freelance career, but it is a learning curve. If you persevere and apply the help and advice that is available, then you will find work.
4. Money worries – 'I can't afford to start a business'
Starting up on your own in the UK is incredibly cheap. All you need is to:
…and you are in business. Potentially, that can all be done in a few hours.
Opening a bank account is free, and you'll usually get a period with no bank charges. The start-up costs should be no barrier, and a few months of saving will cover these.
In fact, many accountants offer 'first three months and company incorporation free' type deals, and insurance can usually be paid monthly and not up front as a lump sum.
The real financial barrier you may encounter is not finding work for the first few months that it takes to find your first contract, and you have to fund your living costs. Many self-help gurus say that, 'The best time for change is NOW'. This may be true, but it is essential to have a financial cushion because it enables you to have options.
So, before leaving your job, you should ensure that you have at least two and preferably six months of living costs as cash savings in the bank.
Related: Freelancers and gig workers are now entitled to payslips by law
5. Age is just a number – 'I'm too old/young to go contracting'
Unfortunately, despite the obvious benefits of experience and the legislation in place to combat it, 'ageism' persists. If you are older when you take the plunge, play to those advantages and strengths that come with your experience, rather than those that focus purely on cutting-edge skill.
You may believe that you are too young to go freelance, but this is no barrier. If your skills meet the demand curve at the right point, then you will get hired. There are times when demand is high and supply is low when knowledge workers with only a few years of work-place experience get hired. And increasingly, more graduates are setting up on their own straight out of university and this graduate guide will help.
Experience also depends on attitude and circumstance. A fresh graduate working in the right organisation on a cutting-edge project may gain more experience in a year than another will gain in two years in a different organisation.
Clients are increasingly recognising the benefits of experience alongside a fresh perspective, so there is a place for both older and younger freelancers on project teams.
For example, in marketing younger people may be more in tune with the digital aspects of marketing and less on the strategy and business success of a marketing communications campaign. Older freelancers bring deep knowledge and business expertise.
6. Other barriers – credit and security checks
In some roles, you may find barriers that you cannot immediately or ever overcome, but these will not be a barrier to you becoming a freelancer or contractor. Typical examples include credit and security clearance.
If you have a poor personal credit history, perhaps because you had a business that failed leaving you with substantial debts, then it is unlikely you will secure a role with a financial sector client. You can work to improve your credit rating over time so that may get you to the point when your credit history will no longer be a barrier.
There are some assignments that require security clearance. This can be a protracted process taking many months, and you may ultimately fail to secure clearance for reasons that are completely beyond your control.
Neither of these should be obstacles to setting up on your own. There are plenty of contracts available across all skills and disciplines that do not require credit checking or security clearance.
Taking the plunge: The people who went freelance
What is it like to take on a freelance lifestyle after previously working for someone else? Here, we look at the experiences of the people who made it work.
Lauren Pope, Freelance Content Strategist
Website: La Pope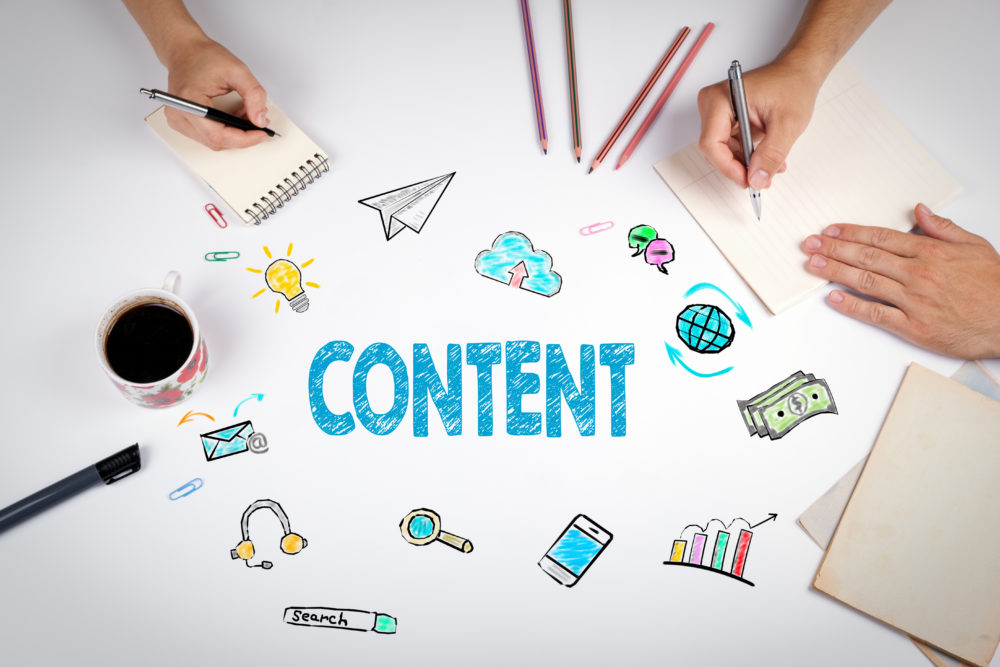 I work with clients to help them make great digital content through a combination of strategy, creative, optimisation and changes to their ways of working.
Before this, I was doing very similar work as head of content at a digital strategy agency. I'd been there for five years and – while I loved my the company and colleagues – I was ready for a change.
I felt that trying to serve my clients, manage my team, contribute to the development of the agency and have a life outside work was becoming a plate-spinning act, in part because I had to travel so much (46 business flights in 2017). I was putting a huge amount of energy and effort in, but wasn't taking away as much satisfaction as I wanted. I realised that I was lacking a sense of meaning in my work – so I decided to go freelance to see if being my own boss could change that.
In terms of the actual work I do for clients, the skills were totally transferable – I'm doing a lot of the same work as I did before. I've had to resurrect some skills I haven't used for a while (like Google Analytics and Excel) because I worked with specialists who handled those sorts of things before. I also realised that I'd absorbed some skills in things like business development, project management, and client service from my brilliant former colleagues. Knowing how to do a proper proper estimate and how to get to the bottom of what a client needs have been really helpful.
Setting up as a freelancer
I was quite spontaneous when it came to setting up as a freelancer. The idea had been floating around for a while, but I hadn't thought about it deeply. To paraphrase the immortal words of Craig David: I made my mind up on Wednesday, talked to my husband on Thursday, and handed in my notice on Friday.
As soon as I'd done that, I started planning properly. I spent some time thinking about what my offering would be and who I wanted to work with. I made myself a one-page website as a way of helping me through that thought process. I also spent lots of time talking to friends and peers: using them as a sounding board, and learning from their experiences of freelancing. I wrote a blog post to announce that I was going freelance, which I published and shared on my networks a couple of days after I left my job. This prompted quite a few people to get in touch with leads, which helped me create a pipeline of opportunities. I was working pretty much from day one after I left, which I didn't expect and was a huge relief from a financial point of view.
"I spent a lot of time researching day rates and agonising about what mine should be"
On the finance and admin side of things, I registered with HMRC early on and tried as best I could to educate myself about tax (I feel like I don't know nearly enough about this still). I also had a good look at my finances and made myself a new budget for my personal spending to tide me over until I got paid for the first time. I spent a lot of time researching day rates and agonising about what mine should be. A week or two before I went freelance, I set myself up with FreeAgent for my bookkeeping and sorted out my insurance.
There are lots of pros to being freelance. I love being my own boss, the push it's given me to grow, being able to work when and where I want. The biggest one is that I'm getting the sense of meaning I wanted from my work. My first big new business 'win' was for a charity, and it's really motivating to know that if I do my job right, I can have a positive impact.
The cons are a constant background sense of dread and worry about money, being successful, whether I'm good enough! However, I felt all those things before I was freelance too – the difference is that now, they're all pretty much solely under my control. That can be empowering or terrifying, depending on the day.
For other people making the switch to freelance, I'd probably suggest not making a decision quite as hastily as I did – I wish I'd spent more time saving up and preparing. I'd also say to try not to take your eye completely off the new business pipeline when you're getting stuck into a project, you need to have new work coming down the line – this is something I'm trying to get the hang of at the moment too.
Natalie Sharp, Marketing Consultant
Website: Sharp Thinking Marketing
This year I set up Sharp Thinking Marketing, a marketing consultancy based in Tunbridge Wells for small businesses.
Prior to this, I'd been on a career break and had been a full time mum to two girls Lana and Laurel for five years. I had temporarily stepped away from the corporate world, but longed to get back into it. I adore my girls, but wanted to make use of my skills and of course, the money would come in handy.
However, I knew I wanted to do it differently, on my terms, ensuring it fitted around family life. Having moved here six years ago from London, my husband now commutes into London each day and is gone 15 hours each day. So, it was essential for me to still be able to do the nursery and school run, plus I still wanted my children to be able to go to their swimming lessons and dance classes. The natural step was to set up my own business. The plan was to combine my passion for marketing and helping businesses achieve new things, with freelance and flexible working.
"As a marketer, I knew it was important to showcase my skills and practice what I preach"
I found the transition extremely easy and have never looked back. My 15 years' experience – a mix of agency and client side roles, with some contracting, allowed me to make the move seamlessly. It seemed like the natural transition. I had always wanted to set up my own consultancy.
As a marketer, I knew it was important to showcase my skills and practice what I preach. I started off writing a business plan which helped massively. It enabled me to define my offering and shape my product and services and develop my marketing strategy. I also researched the market to understand my competitors and pricing. Once I had completed this, my first task was to create my brand. I was fortunate enough to be married to a creative director so had access to some invaluable expertise. Although sometimes mixing business with pleasure can be tricky!
I then embarked upon creating a website. This was the exciting part – my dream was finally becoming the reality. Then, I developed all my corporate stationery. Once I felt ready and had a content plan in place, I set up my social media profiles. I now could engage with my target audience. Social media offers so many opportunities, but you need to be committed to it and be patient. Of course, there are all the admin/set up tasks to complete as well so you constantly need to be juggling hats.
The pros and cons of freelancing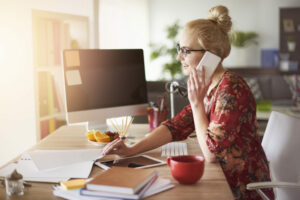 There are many pros and cons of flying solo, but the benefits by far out way any disadvantages. You get to choose where and when you work (within reason!). Most importantly, it is extremely motivating and empowering to be your own boss. Only you are in the driving seat and deciding your next move. Plus, it allows me to work flexibly from home around the children.
On the downside, it can be tough generating business and wearing multiple hats – having to do all your own sales and marketing, finance, IT and admin. Of course you don't get any company benefits such as holiday or sick pay. It is not for everyone. If you lone to be part of a team and thrive off working closely with other team members, then the freelance lifestyle can sometimes be isolating. However, there are things you can do to ensure you don't feel alone and remind yourself, there are hundreds of people in the same position as you. Being part of a network can help. Join local networking groups in your area and online.
My advice would be, if you are thinking about going freelance, go for it, I've never looked back. But, be patient, and be prepared to put the work in. It takes time to establish yourself. Remind yourself continuously, it will be worth it in the long run.
Freelancers in the UK – Who are they?
There are about 1.9 million of them: They contribute some £150 billion to the broad economy
There are more men than women: The ratio was approximately 3:2 at the beginning of the 2020s, although the percentage of female freelancers has increased steadily since the 1990s and continues to edge towards parity
15 per cent of them are working mums: That's just over a quarter of a million mothers balancing freelance work and children.
Almost half of them are aged between 40 and 59: The average age of a UK freelancer is estimated to be 48 years. Over 60s represent c. 22 per cent of the total.
The biggest group by broad occupation are those involved in the 'Artistic, Literary, and Media' sectors: These freelancers represented approximately 17 per cent of the total. The next biggest occupational group was 'Managers and Directors' (12 per cent), followed by 'Teaching and Education professionals' (7 per cent), and 'Sports and Fitness' (5 per cent).
Self employed workers reached a peak at the end of 2020: After year-on-year consistent growth for two decades, the Covid pandemic saw numbers tumble to 2015 levels (c. 4.4 million as of May 2023)
Further Resources on Going Freelance
Freelancer loneliness and how to tackle it – We explore the extent of freelancer loneliness in the UK and what three solo entrepreneurs do to deal with the issue.
The top 5 UK cities to be a freelancer – Research into which cities are most conducive for those looking to pursue a more flexible work life.
A beginner's guide to starting a freelance career – Dave Chaplin explains the basics on how to set your freelance rate, the importance of tailoring your CV, and where to find your next project.
Number of self-employed workers in the UK – Statista lays out the numbers from 1992 to 2023. Freelancers typically represent approximately 45 per cent of the self employed total in any given year.
Healing the relationship between businesses and freelancers – George Olver, co-founder of Movidiam, explores why poor practices regarding freelancers could be stifling the global creative industry.
Useful organisations for support and advice
IPSE – The Association of Independent Professionals and the Self-Employed
FCSA – The Freelancer & Contractor Services Association
Leapers – Supporting the mental health of freelancers and the self-employed