As the country emerges out of lockdown, and the Coronavirus Job Retention Scheme dries up, many experts are afraid that hundreds of thousands of workers may find themselves made redundant post furlough. The Bank of England expects unemployment to jump from 4 per cent to 9 per cent between April and June 2020, the highest rate since 1994. And that is before the government's emergency furlough scheme is switched off at the end of October, when even more workers may find themselves unemployed.
Given that so many are braced for redundancy, surely it makes sense to start thinking about your new life now.
And for many, that means pivoting to working for themselves for the first time and starting a new business.
However, the world has changed since it went into lockdown, accelerating many of the trends which were predicted to happen over the next five years: increased working from home, air travel once again becoming a luxury due to environmental concerns, shopping local, streaming overtaking cinema, boosting the green economy, etc.
And many of these trends are not going away.
5 best small business ideas post coronavirus
So, here are five of the best low-cost ideas to start your small business in our post coronavirus world.
Gardener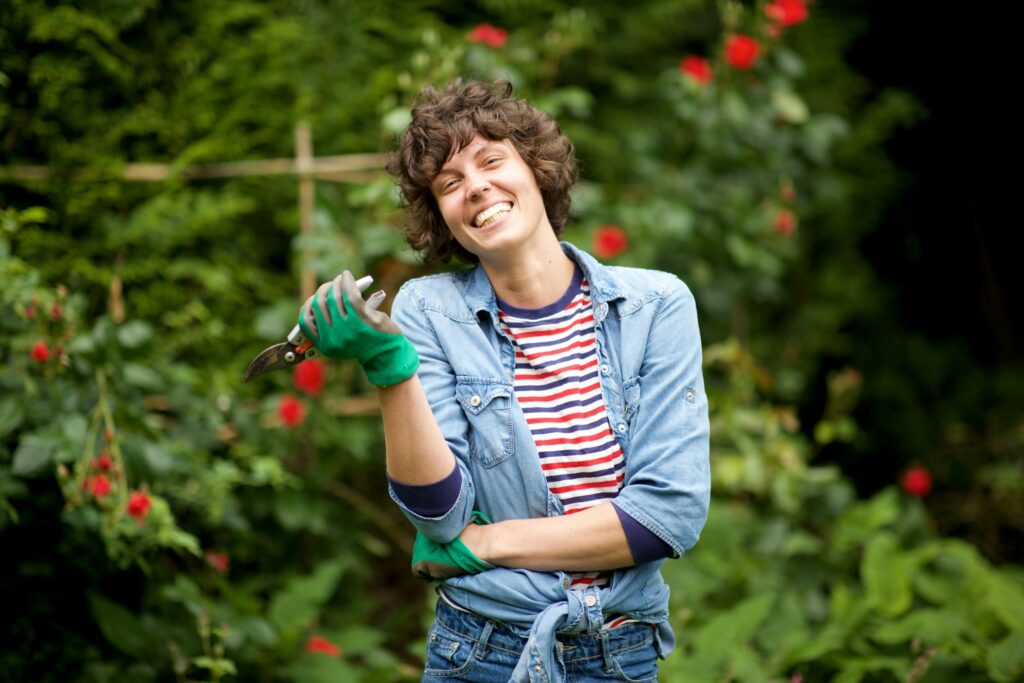 We know that anything outdoors is healthy in our post coronavirus world. And, during the summer months, what could be better to be outside all day working in nature? And, for those of you who enjoy gardening, reinventing yourself as a gardener is relatively low cost.
Do I need a qualification to become a gardener?
Mark Soanes of Urban Paradise spent 15 years in media working as an operational manager for companies including Virgin and Universal before being made redundant in 2016.
A keen amateur gardener, he decided to become a garden designer and landscape manager, doing a one-and-a-half year degree in garden design at the British Academy of Garden Design.
Soanes recommends taking a course before starting out as a self-employed gardener, such as those offered by the Royal Horticultural Society (RHS).
Soanes said: "A lot of people undervalue gardeners because there's a lot to learn. It's a lifetime learning process. You're constantly learning by taking as many courses as you can, but everybody has to start somewhere."
You can always join a gardening firm
Another route to becoming a self-employed gardener would be to join a bigger gardening firm by becoming a junior gardener. That way, you don't have the outlay of setting up on your own and you should be partnered with another, experienced gardener who you can watch and learn from.
How much does it cost to set up as a gardener?
According to Fantastic Gardeners, would-be self-employed gardeners should budget for anything between £7,000 and £10,000 in set-up costs, including buying a van to transport tools, buying proper equipment and professional indemnity insurance.
What are my setting up costs?
Tools – lawnmower, strimmer and hedge trimmer are essentials, as well as a spade, fork, shears, secateurs, loppers, lawnmower (best to have a battery-powered one), ladder, leaf blower, hedge trimmer, wheelbarrow, safety glasses, hosepipe, spray applicator, etc. Aim to spend at least £1,500 on gardening equipment.
Van – for transporting tools and equipment
Licences – you need a licence to operate a chainsaw, use pesticides or carry waste
Website build and maintenance
Uniform
Bookkeeping software
Professional indemnity insurance – costs as little as £70 a year
Where do I find clients?
By registering with the Gardeners Guild, you can list the services you offer. Full membership is currently just £45 a year (plus £10 initial registration fee). However, you must have at least one regulated horticultural qualification at Level 2 or above before being accepted for membership.
How much will I earn?
Professional gardeners work in blocks of three to four hours – otherwise it's just not cost-effective factoring in travelling to and from jobs.
Gardeners can charge between £20-£50 an hour or a minimum £150 per day. This equates to anything between £15,000 and £70,000 a year, depending on how sophisticated a service you offer.
And, contrary to popular opinion, gardening and landscaping is a year-round job – there's always something to be getting on with.
>See also: Five low-cost business ideas for your consideration
Online teacher
With millions of parents having to cope with home schooling while trying to work from home, anybody who can teach online is a godsend. And video platforms such as Zoom and Google Hangouts have become ubiquitous in lockdown. It could be that you are already a qualified teacher or that you have a skill, such as music tuition, you can market.
If you're a personal trainer or gym coach, you can also offer online tuition and then meet clients in the park. Online fitness has boomed during lockdown with cult yoga teacher Adrienne getting 7.57m subscribers for her YouTube videos, while PE teacher Joe Wicks had become a UK household name with his 2.46m YouTube fans.
Of course, you don't have to set your sights that high.
Newcastle-based vocal coach Julie Miles set up her teaching business Vocal Ovation 10 years ago, having been made redundant as a manager at Sage. A former pop singer herself, she got the idea of reinventing herself as a coach having had a private singing lesson as a birthday present. She did teacher training with top vocal coaches David and Carrie Grant, whose students included the Spice Girls and Take That. Miles's own students include America's Got Talent finalist Courtney Hadwin.
Miles has been teaching completely online since the coronavirus pandemic hit, giving between 25 and 30 lessons a week.
Miles said: "It's different when you're teaching online. I pace things a little slower than I would do in person. It means teaching on your toes, but in some cases, it can be a lot more effective.
"The thing that makes online teaching more successful is checking that the student has a good setup at home. Having anything smaller to Zoom on than an iPad doesn't really work."
How much does it cost to set up as an online teacher?
Laptop – £199 to £1,000
Broadband connection – £27 to £32 per month for BT Broadband; Virgin Media £29 to £29 per month; Sky Broadband £22 to £25 per month*
Zoom Pro subscription – £11.99 per month*
How much will I earn?
Online teaching depends on your level of experience and professional reputation. Most teachers start at £20 for a half hour and that can go up to £65 depending on your ability.
>See also: Five business ideas that are bound to click
Virtual assistant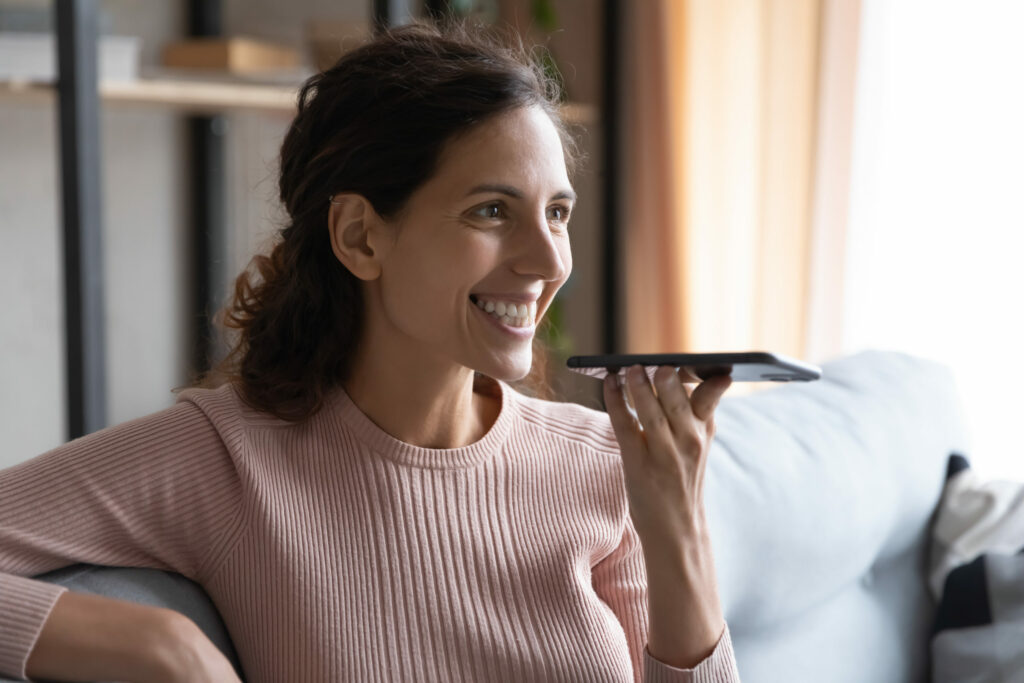 The image of a remote assistant that comes to mind is a virtual Miss Moneypenny, taking your calls, scheduling your appointments and generally organising your life.
However, today's virtual assistants do much more, including organising social media posts, producing podcasts and building and maintaining websites.
Caroline Wylie set up Glasgow-based Virtual Sorted in 2004 having previously worked for record company Sony Music and ad agency Abbott Mead Vickers.
One of the most attractive things about becoming a VA and working from home is the flexibility, says Wylie, whether you need to look after elderly parents or small children or if you just want to become a digital nomad because you can work from anywhere.
Wylie says: "To a certain extent, being a VA is recession proof. Admin still needs to be done but in a more flexible way. When I look back at the last recession in 2008, we saw a massive boost in interest in people wanting to become VAs but paradoxically we also saw daily rates go up. We usually do quite well in recessions."
Wylie stresses that the industry is always welcoming to newcomers and VAs are open about sharing knowledge and best practice.
What does a virtual assistant actually do?
PA work (emails, scheduling, booking phone calls)
Scheduling meetings
Running social media accounts
Blog posts
Website design and production
Podcasts
Direct mail marketing
Audio transcription (when an estate agent sends over an audio file of impressions of several viewings, to be written up, for example)
Bookkeeping
What qualities/experience do I need to become a VA?
Having at least five years' experience of being an executive assistant in a corporation or a large company is a prerequisite, says Wylie.
Wylie says: "You need to be quite tenacious and organised, and you also need to be quite strict about your bandwidth and setting boundaries with clients. You don't want to be getting 'Can you do this for me?' calls at eleven o' clock at night."
And, as with any freelance role, Wylie says you need to be unafraid of putting yourself forward and hustling for work.
What equipment do I need to become a virtual assistant?
Sector body the Society of Virtual Assistants (SVA) advises anybody entering the profession to have some savings as, to begin with, there is going to be a lag between getting started and being paid.
Laptop – £199 to £1,000
Broadband connection – £27 to £32 per month for BT Broadband; Virgin Media £29 to £29 per month; Sky Broadband £22 to £25 per month*
Data backup facility – most VAs subscribe to Microsoft 365, which has cloud backup bundled with it. Microsoft 365 Office Business Standard costs £9.50 per month
Data Protection Fee – £40 paid annually to the Information Commissioner's Office (ICO) and compulsory for any small business processing personal data
Professional indemnity insurance – between £240 and £360 a year in case you lose a client's data
How much will I earn?
Of course it depends if you want to work full-time or part-time. Many women are drawn to becoming a VA because of the flexibility of working from home when it comes to childcare.
A typical VA juggles six clients at any one time.
The average daily rate for a VA is £27 per hour, according to the latest Society of Virtual Assistants survey. And the average salary for a full-time VA is £49,302.
>See also: What emerging business ideas could boom in the future?
Freelance digital marketer
This could be a golden age for freelance digital marketers as businesses cutback on full-time staff and instead outsource their social media management.
Just as you might be thinking about turning your full-time digital marketing background into a freelance digital marketeer role, so other people who have lost their jobs are also thinking about needing their own website – creating an opportunity for you.
Grant Brookes, CEO of digital marketing agency The Web Surgery, believes that the inevitable recession will provide a great opportunity for digital marketers.
Brookes says: "Threat of redundancy has seen a lot of clients pushed into doing something on their own. I see similarities between what happened in 2008 and what's happening now.
"We've seen a massive increase in enquiries for help with digital marketing and website creation since coronavirus because everything has gone online."
Brookes, who lost his own job as Capital Radio's head of marketing in 2008 during the last recession, decided to reinvent himself as a freelance digital marketer.
Brookes says: "Your problem is that you need to build up your reputation. When I started out, I couldn't get into the budgets of the big brands. Companies like Ford or Bentley are tied up for years with ad agencies, who are pitching at a high level. It's extremely rare to get it front of them – believe me, I've been there."
How can I find clients?
It's difficult to build a portfolio from a standing start. A better way to gain experience is to freelance for a small digital marketing agency, of which there are many.
Ollie Tobey, founding partner of digital marketing consultancy Slap, recommends getting in front of small digital agencies such as his, as walking straight in through the door of a Unilever or a GlaxoSmithKline is well-nigh impossible – even if you have just been made redundant by a large corporate.
Tobey says: "Businesses are going to be more flexible, which will create fantastic opportunities for freelance digital marketers."
Tobey predicts that as we emerge from lockdown, clients will not be looking so much for rebranding or soft messaging but hard-nosed ROI on social advertising campaigns. Therefore, being able to list more granular skills on your CV such as creating targeted pay-per-click paid-advertising campaigns, rather than just presenting oneself as a general social media strategist, is important.
In fact, anybody who understands paid-for social ad campaigns is going to be a premium, says Brookes.
"We work with a lot of freelance talent," says Tobey, "but we rarely look for somebody who's a total specialist. Being able to list various key products such as Twitter or LinkedIn or working with Adobe Creative Suite is important."
Another source of freelance work are increasingly freelance aggregator sites such as Upwork or People Per Hour, where you can both list yourself and bid for project. See also: 5 of the hottest new freelance marketplaces.
What does a freelance digital marketer actually do?
Organic social media campaign management
Paid-for advertising on Facebook, Twitter or Instagram
Digital design and production
Blogs and content creation
Video production and distribution
App store optimisation
Podcasts
What equipment do I need to become a freelance digital marketer?
Laptop – £199 to £1,000
Broadband connection – £27 to £32 per month for BT Broadband; Virgin Media £29 to £29 per month; Sky Broadband £22 to £25 per month*
Pro paid-for subscriptions to software solutions such as:
– Workflow management software such as Asana (£11.59 per month*), Slack (£6.30 per month*) or Trello ($9.99/£7.73*) per month
– SEO software such as Moz ($149/£115.27 per month*), SEMrush ($99.95/£87.13 per month*)
– Social campaign management software such as Buffer ($15/£11.60 per month*) or Hootsuite (£25 per month*)
– CRM software such as Hubspot (£33.60 per month*)
– Email marketing software such as Mailchimp ($14.99/£11.60 per month*)
– Self-employed accounting software such as Quickbooks (£8 per month*) or Xero (£10 per month*)
– Online analytics software such as Google Analytics (free)
How much can I earn as a freelance digital marketeer?
Daily rates for digital marketers can be anything between £160 a day up to £600 if you can code in the backend of a website.
You can expect to earn anything between £28,000 and £75,000 per annum as a digital marketer, dependant on your skill level and specialisation. Coders average anything between £40,000 and £50,000.
However, as a freelancer, hunting for clients can take up anything between 40 per cent and 50 per cent of your time. Hustling for work becomes a hefty part of the job.
>See also: Top five online businesses you can start today
Dropshipper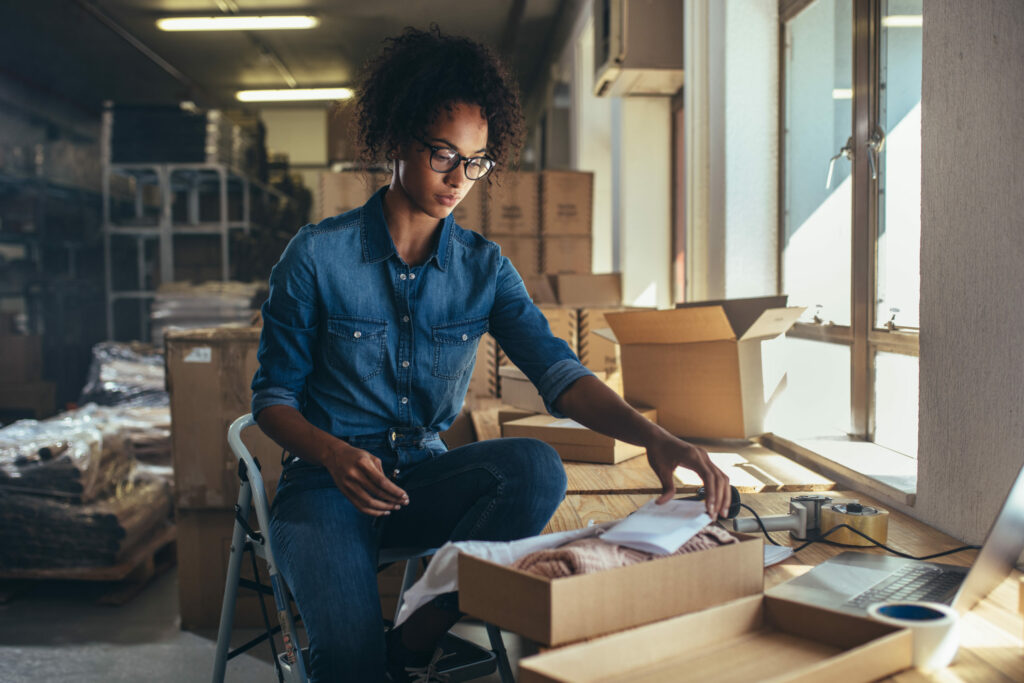 What is dropshipping?
Dropshipping is a fairly new retail model, ideally suited to someone setting up their own business for the first time. The beauty of it is that you don't actually have to handle any stock, and that you act as an intermediary for a supplier or manufacturer.
Basically, you set up a website selling products, often from multiple suppliers overseas, and you take the orders. The sales orders are forwarded to your manufacturer or factory and they dispatch from there.
However, you are responsible for your own marketing and customer fulfilment.
Dropshipping has become an increasingly popular way to make money over the past few years, whether it's for teenagers making extra money or those who have retired.
"Everything can be done online, and you don't need much to start with in terms of setting up costs. Plus you can work from home or anywhere," says one dropshipper, who prefers to remain anonymous.
"Customers don't know that I am not the one who ships the products. Despatch is done by the manufacturer or supplier."
However, dropshipping does have a queasy reputation as many sites set up shop, take online orders and then do a runner with the cash.
What kind of goods sell well through dropshipping?
Dropshipping is best suited for novelty items, which are manufactured cheaply in China and elsewhere. Some dropshippers do specialise in higher quality specialised items though.
Print-on-demand tee-shirts, mugs, posters or hats
Novelty items that perform well on Instagram or Pinterest
Gadgets
Pet items or TV and movie tie-ins (be mindful of copyright though)
Hard-to-find technical spare parts, replacements for older model white goods
"I would advise testing a lot of different items and then concentrate on the ones that get traction," says one dropshipper. "You can try things and if they don't work, you can try another type of product.
"Or you could go for a specific niche if you have a lot of personal knowledge about something, such as fishing equipment or skateboarding."
What are the benefits of dropshipping?
Low start-up costs
No need to purchase inventory
Easy to scale
How do I find a factory or supplier?
Because most manufacturers of dropshipping goods – personalised tee shirts, novelty key rings, specialist parts – are based in China, the easiest way to find a partner is through Ali Express, a Chinese version of eBay.
You register for a business account, have your credit checked and can then contact suppliers directly.
(In a twist, many of the suppliers listed on Ali Express are dropshippers themselves, who in turn source products through Chinese-language wholesale websites. The attractiveness of Ali Express is that you, the UK-based dropshipper, do have some protection with delivery tracking plus Ali Express is English language.)
How long does it take products to arrive?
Before Covid-19, it took on average a fortnight for goods to arrive in the UK from China and between two and three weeks to ship to the United States.
Post pandemic, shipping times have lengthened to about one month for any country.
Best practice is to make clear on your website the length of time it will take for goods to arrive, to avoid damaging customer complaints and bad ratings.
What are the disadvantages of dropshipping?
Razor-thin margins A good rule of thumb is you're selling at a 20 per cent margin and the conversion rate for website buyers is 2 per cent
Inventory issues You are caught in-between customers and your suppliers, some of whom are likely to be in China, and whose English can be patchy or non-existent. If something goes awry, all you can do is plead for customer patience and hope your manufacturer gets back to you with an explanation
Highly competitive It's unlikely that you will be the only dropshipper selling exactly the item you are selling. Other dropshippers can undercut you
No control over supply chain The biggest problem is that you don't control the despatch process and you depend on suppliers you have never met. There is no contract or obligation to fulfil orders on their part. However, shipping orders through Ali Express are tracked, which does give you some protection
You have no brand Because dropshippers are middlemen, there is no loyalty to your brand. It's just a question of pricing and fulfilment
No quality control Because you yourself have only seen items for sale online via a website, you have absolutely no idea as to quality. It is only when customers complain that you get an inkling for inferior goods.
How much does it cost to set up as a dropshipper?
Laptop – £199 to £1,000
Broadband connection – £27 to £32 per month for BT Broadband; Virgin Media £29 to £29 per month; Sky Broadband £22 to £25 per month*
Registered domain name – £10 a year*
Online store through a sales platform such as Shopify – £25pm*
How much do I have to spend on advertising?
Your biggest expense as a dropshipper is spending money on paid-for social media advertising. One dropshipper says he spent between £1,000 and £2,000 a month on social media ads starting out.
Career prospects
Dropshipping is not a long-term career. Over time, you will develop direct relationships with manufacturers who will give you better terms than through an aggregator site. And, eventually, you may want to control production yourself, so that you do have oversight when it comes to customer fulfilment.
How much money can I earn as a dropshipper?
This really is a how-long-is-a-piece-of-string question, but it would not be unreasonable for a one-man-band dropshipper to earn around £40,000 a year dropshipping.
*Prices as of June 2020
Sign up to receive content on how to start your own business
Further reading
Escaping the nine to five: can I turn my passion into a business?