A merchant account is a type of bank account that allows a company to accept credit or debit card payments. Think of your merchant account like escrow for your e-commerce business while the payment is validated.
A merchant account is essential if you want your business to start processing e-commerce card payments.
Without a merchant account your business will not be able to process card payments.
We look at some of the main advantages of merchant accounts for your e-commerce business.
>See also: Is your business a good candidate for a merchant cash advance?
Do you need a merchant account for e-commerce?
Giving the customers the option to select from different payment methods is likely to increase your online sales volume. This is an important advantage to take into consideration when deciding to set up a merchant account for an e-commerce business.
What is an e-commerce merchant account?
The merchant account is essentially an agreement between the business (the seller) and the bank where the account is opened. The actual payment transactions are handled via a payment processor. Stability, security, and expeditiousness are other features of a merchant account.
Merchant accounts automatically process your card transactions, charge a small processing fee, then deposit the remaining earnings from your e-commerce sale into your bank account.
Every time you make a sale, the money doesn't pass straight into your business bank account – it first needs to be authorised (by your customer's bank) and processed (by your merchant account).
>See also: What's the best website builder for my small business?
The transaction only appears in your merchant account once your payment processor has done some fraud checks and makes sure there are enough funds to pay you.
Expect a short settlement time for the funds to appear in your own bank account – usually between one to three working days – although with PayPal it can be almost instant.
You can get a merchant account from a major bank or bundled with some online payment processors (see below), and you do not have to choose the bank you use for business banking to provide your merchant account.
Merchant accounts for e-commerce businesses are not the same as those for physical shops. There are three different categories:
Offshore: an international merchant account outside your home country
Local: a merchant account within your home country
Direct: when you approach a merchant bank directly to open an account
>See also: How do I build a website for my small business?
How much does an e-commerce account cost?
Fees differ from provider to provider. Generally though, you pay a transaction fee – usually a percentage of the value of each sale. Some e-commerce merchant accounts also come with a monthly charge, plus a setup cost – so read the T&Cs before you sign on the dotted line. Merchant accounts notoriously lock you in for 18 months at a time.
Who are the leading e-commerce merchant account providers?
What is a payment gateway?
A payment gateway (also known as an e-commerce gateway) is software that works with your e-commerce platform to process, validate and secure online transactions.
It usually comes bundled with your e-commerce merchant account.
>See also: Your guide to starting an online business
How is a payment gateway different from a merchant account?
As we have seen, a merchant account is a bank account which temporarily holds funds from online payments before transferring them to your business bank account.
A payment gateway acts as the interface between your customer's bank and your merchant account, enabling funds to flow – eventually in to your business bank account once payment is authenticated.
Some payment processing platforms come with merchant accounts bundled together as a package:
Others offer standalone payment gateways
Pro tip: When it comes to integrating with your website, some gateways are only compatible with certain platforms. It's important to consider your card processor requirements prior to building a new e-commerce site. For example, there are more merchant account and gateway options for WordPress sites than there are for Shopify.
Online payment gateway apps

PayPal Business
| | |
| --- | --- |
| Price | Free |
| Transaction fee | 1.9% plus 20p |
| Set-up fee | No |
| Terminal | PayPal Here and Zettle card readers |
PayPal is known to be one of the most secure and trusted payment apps available and works well if you deal with business internationally. Its strong encryption technology is known worldwide.
With the PayPal Business app, you can make and accept payments in one place, send invoices, issue refunds and view customer information to streamline business operations. It isn't required that the client has PayPal to make a payment to you, either.
Pro tip: If you do set up a free account with PayPal though, ensure you fully intend on using it as you can be charged a £9 inactivity fee if not used in 12 months.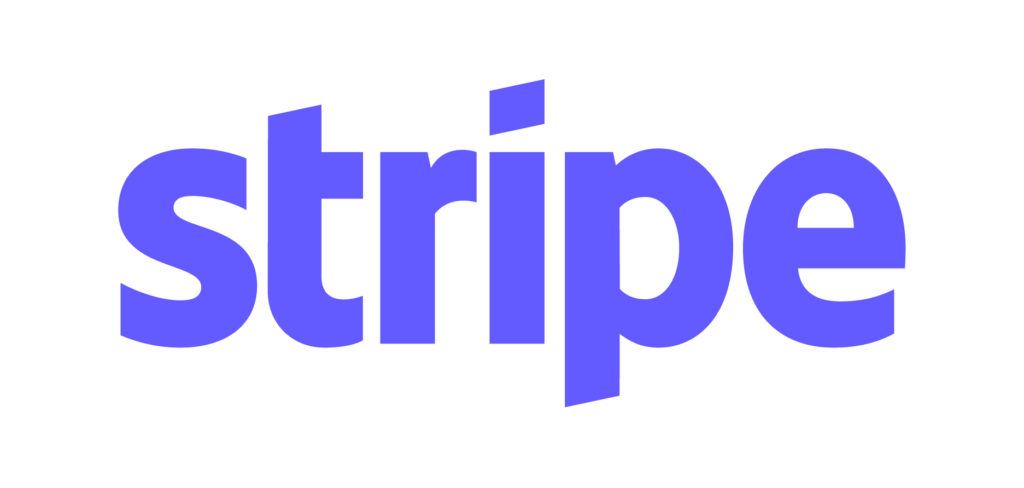 Stripe
| | |
| --- | --- |
| Price | Free |
| Transaction fee | 1.4% plus 20p |
| Set-up fee | No |
| Terminal | Stripe terminal |
The Stripe payment gateway allows you to request payment and use payment links to sell or start a subscription service. It follows a two-day rolling pay-out system, so you get paid daily for transactions completed two days ago.
Customers can pay with their debit card straight to your business account and it has a marginally cheaper transaction rate to its rival PayPal at 1.4 per cent but still offers 24-hour support.
Pro tip: One thing to keep in mind is the 20p transaction fee – there is no threshold on this so if you make many small e-commerce sales, this can become costly.
Selling high-risk products
If your e-commerce business involves selling products such as cigarettes, medicines, alcohol, etc. you will probably need a specialist high-risk merchant account, which offer chargeback protection (money being reversed back into your customer's bank account) and fraud prevention tools.
PaymentCloud offers a suite of features designed for high-risk businesses.
>See also: High risk merchant accounts: What you need to know
Access to customers worldwide
Perhaps the most important advantage of opening a merchant account for an e-commerce business or for any online business, be it small or large, is that it significantly expands your client base.
Having a merchant account will offer the possibility of expanding the client base and at the same time improve customer satisfaction.
Related: What is a merchant account and how do you open one?