If there was ever a case for creating an online business, it is the rising percentage of online retail transactions. Recent figures from Statista show that e-commerce revenue in the UK has reached £110bn, accounting for 38 per cent of total retail spend. The UK also has 60 million e-commerce users.
Having an online presence is therefore essential. The internet offers a platform for a business to be found, be competitive, to gain credibility and ultimately provide great returns.
A 2018 survey of over 2,000 small and micro-businesses by website provider 123-Reg found that online businesses were 51 per cent more likely to grow than those without a website.
Together with the fact websites are now a vital element of consumer pre-purchase research, it is more necessary than ever for your business to stand out from the crowd with a .uk domain.
The good news for those on a budget is that an effective online operation does not have to break the bank. From inexpensive domain name registration to achieving market visibility through strong SEO and social media utilisation, a flourishing online business can be created on a shoestring.
This guide in association with the UK Domain by Nominet will cover the process getting online, what to consider and how others have found success online. 
---
Small Business Pro is the ideal tool for you when you're starting your business. It will help with the heavy lifting of managing customers, taking payments, insurance, finance and HR, plus you'll get a host of personal wellbeing benefits.
You can find out more about Small Business Pro here.
---
Maximising online success
Helen Tomes, from the UK Domain by Nominet, discusses the key areas for maximising success when doing business online.
The internet has transformed virtually all aspects of life. Setting up and running a business is no exception. Having an online presence has never been so essential for small businesses, and those that fail to recognise the importance and opportunities are being left behind.
Three quarters (76 per cent) of UK consumers look online for information before hitting the high street and it's no secret that customers are now becoming more reliant on using the internet to search and shop for products and services.
If your business isn't online, it's not visible to most of your potential customers. It also means you can't compete effectively, as your competitors are likely to be online already and will be displayed when customers search for similar products and services to your own.
Customers expect to find businesses online
In an era when people can order a product at 10pm and still get next-day delivery, customers expect to find businesses online. Businesses that have yet to adopt an online presence also risk being perceived in the minds of some customers as less trustworthy and credible.
This also means that customers now expect to be able to shop, anytime, anywhere, 24/7. Even if you run a business from a physical space, such as a retail shop, being online is an easy and effective way to tell customers where your business is, what times you're open and what products or services you offer.
These reasons are just the tip of the iceberg when it comes to the importance of being online. Not only will you improve your business's visibility but you'll also have some great opportunities to talk to all your customers. Got some new products? Received some great feedback from a customer? Being online gives you a great platform to shout about your business through a variety of channels, tools and techniques, not all of which require a hefty budget.
Getting a website
Starting and building a website is the essential step towards getting your business online and, despite what you might think, it doesn't have to be expensive or difficult.
Securing a great domain name (the string of letters or words that identify websites online) is the best way to own your brand online, and those who sell them (registrars) often have low-priced special offers available.
"Businesses that have yet to adopt an online presence risk being perceived as less trustworthy and credible"
Once you have a domain name, the next step is to build your website. Most registrars offer easy-to-use web-building packages that require no technical knowledge to get started with and only require a small monthly or annual fee.
Optimising for search engines
You may have already heard of search engine optimisation (SEO), the practice of trying to get a website to climb higher in search engine results in to earn more clicks from people searching. SEO can seem an advanced topic, requiring the expertise of a professional, but there are some simple (and free) things you can do to improve the visibility of your website, with the most crucial being to include lots of quality content on your website. Anticipate the questions your customers are likely to ask and ensure your content answers them.
>See also: On the first day of Christmas, my SEO said to me… festive search guide
Engaging on social media
Social media is a great tool to raise brand awareness and engage with customers and getting set up is free – you'll only need a budget if you venture into advertising.
Social media isn't just a customer service tool: you can use it to drive more traffic to your website, gain valuable insight into your customers, share great content, gain customer feedback and improve loyalty to your brand.
Paid promotion with advertising
A little budget can go a long way when it comes to advertising online, if you're smart about it. From targeting customers on Facebook to showing banner adverts on popular websites, there are plenty of great opportunities you can investigate for your business. You don't need a big budget but you do need to be very clear about what you want to achieve. That's a key point to take away throughout this guide: have a plan with clear goals and minimise the risk of wasting money.
Business name and domain: Getting it right
When starting any business on a budget, some expenditures will be greater than others. Sorting out your business name and registering a domain is a low-cost activity, but careful thought must be put into it.
Coming up with a name for your business might not sound like a huge challenge but trying to find something that is unique, memorable and not already being used by another business can be tricky. It requires a lot of thought and careful consideration, as your business name is the first impression consumers will get of your company.
When you have your name decided on, you have to register it. Nominet is the official registry for all UK domain names. The UK Domain by Nominet provides free expert advice helping businesses to achieve more online. The domain search and domain name comparison tools will help you to check that your chosen .uk domain is available, then present you with a selection of accredited registrars to choose from, giving you information on each so that you can make an informed decision to buy a domain with confidence.
Getting a .uk domain sends an important message about your business. For Chris Evans, founder of Blighty Commonwealth Cafes, having a .co.uk domain is central to his brand. 'It was just the right fit for our business – Blighty says UK, and it's important for us to emphasise that local message,' he says.
Choosing and registering a domain: Essential tips
Traditional or abstract? A traditional name tells potential customers what your business does at a glance, while a quirky domain name can pique the curiosity of visitors.
Search for it on Google first. If your name is too similar to another existing business, it could create confusion for your potential customers or worse – legal issues. Use the 'Find a domain' search tool, which will tell you if the domain name is available.
Make sure it's easy to spell. Your name is going to be typed a lot – this needs to be easy for your visitors to do.
Make it memorable. Keep it short and steer clear of hyphens and digits if you can.
Once you've decided, register it straight away. Don't risk losing your domain to someone else.
Consider which .uk domain is best for you:
A .uk still carries the trust and authority of being a UK domain, while being snappier and more modern.

.co.uk is one of the most established and popular domains in the world, perfect for UK business and enterprise.

.org.uk is the domain to champion a cause and community.

.me.uk – the domain for individuals – is perfect for personal blogs, portfolios or any website where you're building your own unique online presence.
Register multiple domains. If you've thought of a few potential domain names, it makes sense to get them all registered as soon as you can.
>See also: 9 best practices for branding your small business with a domain name
Case study: How I managed my domain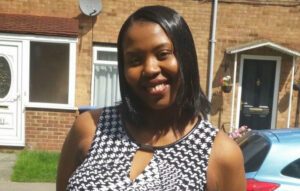 Althea Blake, founder of ROOTS POD, discusses how she went about securing the domain name for her business consultancy.
I had a business to launch, and to validate that I was offering a professional service I needed to have an online presence and be contacted via an email address that reflected my business name and not my personal account; a professional website and email address was essential to have.
"To register a domain name, I researched special offers among a list of providers"
I have always loved a bargain and enjoy shopping around for the best deals before committing to a purchase. Over the years, I have negotiated with suppliers for the best prices and services for my clients. Now, I had to do it for my own business. As a small start-up, funds were initially low – and at times non-existent – so committing to long-term contracts was not always practical.
To register a domain name, I researched special offers among a list of providers recommended by friends and colleagues from their own experience. I opted for a three-year deal, so if my income was limited or non-existent, potential clients would always be able to contact me through email or my website and not get the dreaded '404 page not found' error when visiting my site or an 'undeliverable' email message.
My domain is set and paid for over the next three years, saving approximately 35 per cent. Paying upfront means one less expenditure on my list of monthly outgoings, which equals one less headache for me. That alone is priceless.
Hosting, building, and introducing a CMS
Hosting
Most hosting providers come in at a similar low price point – often from just £1 a month – so business owners should look at online reviews and go for quality of support, says Alex Price, founder of 93digital.co.uk. 'You need to know you can get in touch with your hosting provider quickly and easily, at any hour, if your website goes down,' he adds.
Getting the best web hosting package is key for your website to work smoothly and problem free, says James Blackman, founder of website design and digital marketing agency Cocoonfxmedia. 'When we set up our business, there weren't many hosting options out there; however, the golden rule we stuck to was rock-solid customer support and UK-based servers,' he says.
The key factor to consider for web hosting is the service-level agreement and the hardware, he adds. 'RAM and CPU is a good start. The higher the numbers the better, and cloud is often a wise choice.
'Hosting should not be seen as the cheapest element; however, you don't need to spend a fortune,' he adds.
Implementing a CMS
With a background in digital marketing, Caroline Taylor, founder of Taylor'd Bundles, took the decision to design and build her own CMS using Drupal – saving money. 'Their plug-ins and updates are straightforward and allowed me to build a site that worked well for me,' she says.
'I have a very good friend who programmed, tested and helped me support the site as and when I needed it. I'm very fortunate but made it a priority to fully understand and learn what the site was capable of so I can manage most of it myself.'
Taylor works with up-and-coming designers and asks as many as possible to link to her site to help with link building and add her URL to as many posts as possible to help increase SEO visibility. 'It was also really important for my site to be mobile optimised, so we built the site to appear perfectly on the top 15 mobile operators – I now use analytics to see what the site is being viewed on and optimise accordingly.'
Case study: How I built my website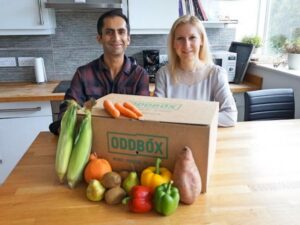 Deepak Ravindran, co-founder of food delivery service OddBox, explains how he structured the backend of his website.
OddBox is a food delivery service that rescues misshaped vegetables from local growers and delivers them straight to the customer's door at a discount.
We are a subscription-based solution, and we have two parts to our online experience. For our front end, we use a solution which we pay just $20 a month for. We also needed to integrate a subscription management system. For this second element, we use a subscription marketplace which helps us with managing our database, sending out emails to users and onboarding them, and for this we pay $40 a month.
A seamless customer experience
Having a setup like this means a customer will be able to use the front end to browse our products, with the actual purchase happening on the subscription marketplace.
I'm not a technical person, and literally anyone can use the templates provided for today's front-end solutions. There are also simple tutorials available for these products, and they are economical; we just pay the monthly subscription with no other costs to consider.
"Having a user-friendly, attractive website that was cost effective to implement and run was key"
Having a user-friendly, attractive website that was cost effective to implement and run was key. We are an online company through and through, and we have to communicate our brand message on the website through engaging content and imagery, as well as ensure we deliver a high standard of functionality for our customers. By using a reasonably-priced front end and subscription marketplace we feel we've been able to achieve this.
SEO tricks on a budget
Here, Matt Shaw, digital marketing manager at agency Blue Digital, shares his tips for small businesses to make SEO gains on a modest budget.
Online marketing is becoming more important for all businesses, no matter their size. But it is often difficult for small businesses to compete with big brands for online exposure, especially when the variations in SEO and advertising budgets are so large.
This doesn't mean that SEO on a smaller scale isn't possible – there are different tactics that small businesses can utilise if they have the right amount of time.
Local SEO
One of the best ways to improve search engine visibility for small businesses is to target local searches. This is a proven way small businesses can get ahead of some of the bigger brands within their local areas. At Blue Digital, we have utilised this tactic ourselves; as a small agency in Leeds we are competing against much larger digital marketing agencies, but through well-optimised local targeting we are managing to compete.
Tips to be successful in SEO:
Ensure your business is set up with

Google My Business

, a free and easy-to-use tool for businesses to manage their online presence across Google and which is optimised for your industry
Create uniformed brand citations (company name, address, phone number and website) across reputable directories such as Yell, Thomson Local and Yellow Pages

Look at local papers for PR opportunities

Create bespoke content pages about specific locations to increase relevancy for those areas
>See also: Does SEO matter? A close look at the impact of SEO on business website rankings
Thought leaders
Although small businesses may have fewer people, they still have experts within their given industries/fields, and one way to get ahead of larger businesses is to share more of their knowledge. Think about commonly asked questions within the industry and utilise in-house experts to answer them and put them on the website.
With companies of all sizes looking to appear in search engines for high-demand search terms, it is important to pick your battles wisely. So instead of trying to compete for one of your products or services – for example, digital marketing agency – look at targeting the users that are earlier in their purchasing cycle – eg 'What is digital marketing?'
What you need to do:
Utilise customer-facing people (or SEO-based keyword research) to find out frequently asked questions
Use in-house expertise to answer the questions in detail

Share via social media channels and email marketing
Research and strategy
If you do only have a small budget, utilise that to get SEO experts to do the technical aspects, including research and strategy creation. This will mean that as a small business your online presence will have the right foundations, and all that will be required from you is the time and effort to implement the strategy.
SEO can be broken down into several areas and more often than not the implementation can be carried out by people within the business. To do this, the business should look at:
Sourcing a reputable SEO/digital marketing agency, not one that says they can do SEO for £20 per month. Mid-level SEO can cost around £1,000 a month

An SEO/digital marketing company to carry out technical website audit and keyword research

A web company or SEO/digital marketing agency to fix technical issues

An SEO/digital marketing company to create a strategy based upon research
Small business to implement strategy

SEO/digital marketing agency to review performance and update strategy accordingly

As long as the initial technical phase and research is performed well, a strategy implemented by the small business should have positive impacts on the online visibility
Conquering social media on a shoestring
Here, Lee Cullen, co-founder of marketing agency No Brainer, discusses how a small company should navigate the intricacies of social media promotion.
As a small business, the thought of launching your fledgling company into the world of social media can be overwhelming. With so many channels to choose from, the challenge of posting good content regularly and the constant risk of negative comments or complaints, it's easy to see why keeping the floodgates shut can seem like the best option.
The only problem with that mindset is that – whatever sector you work in – your customers are already there. By ignoring the potential of social media, you're missing out on valuable opportunities to engage with existing and prospective customers, promote your brand and ultimately hit those all-important business objectives.
The good news is that, with a bit of upfront thought into your strategy, you can go on to achieve amazing things for your brand in social. Even if you're working with a shoestring budget, follow some of these simple tips to really boost your chances of social success.
Set goals and objectives
The only way you'll ever know if your social media strategy is working is if you take the time to set some goals and objectives from the start. Far too often, businesses simply dive into posting content without really thinking through why, and nine times out of ten it's these brands that end up quickly losing heart or running out of ideas. Take the time to set some goals focused on things such as increasing brand awareness, driving engagement, creating conversations and delivering an uplift in website traffic.
Think about your target audience
If you sell baby clothes from a small city centre shop in London, your target customers will likely be very different from a company selling cloud-based software to SMEs in the UK. The key thing is to define who your products or services are for. How old are they? What are they interested in? Where do they live? Armed with that knowledge, you can really start to develop a solid content strategy.
If you're struggling to answer these questions, running small surveys or focus groups with your customers is a great way to develop ideas. Offer a small incentive to get a good range of feedback, which could be one of your products or some of your time to help keep costs low.
Choose your channels
A common social media pitfall is making your brand active across too many platforms. Think strategically about what channels your customers use the most and start with them. You can always add more later.
Craft a strategy that really works
Developing a strategy to engage with your audience and keep them coming back for more is the key to long-term social success. The three core elements to bear in mind are frequency of posts, timing and the type of content you publish.
With frequency, it all depends on the channel. Facebook and Twitter are generally hungrier for posts than LinkedIn, for example. Try to post a few times a week on Facebook and Twitter in the early stages of going live and a couple of times a week on LinkedIn. Don't put too much pressure on yourself – quality over quantity wins every time.
Timing is a little trickier, as there's no hard and fast rules to stick to. The goal posts shift between sectors and platforms but try to think about the typical routines of your target market and post when you think they're most likely to be online. The key is to test and learn which posts perform best and align your timing to that. Use a free tool like Hootsuite to make the process of scheduling posts a bit easier too.
The third element of the strategy is the type of post you go for. If you've got long-form content in the shape of reports or e-books you can draw upon, create mini campaigns around them and publish quotes or key stats over a number of days with links to your website. It's absolutely fine to post about the same thing more than once, but don't forget to use trackable links to check what posts work best.
Blogging is another great way to inject fresh content into your strategy. A few hundred words is perfect, and topics could include news about your business, customer case studies, product launches and milestones.
You also need to be thinking multimedia. The picture quality on a smartphone is so good these days that there's no excuse for you not to be sharing good-quality imagery, and if you want to get creative with your pictures, check out another free tool called Canva, which allows you to create everything from Facebook banners to infographics.
Video is also getting more popular in social, so in time, think about how you can integrate short clips into your content.
There's no time like the present
Dedicate some time to really thinking about how social media can work for you, and before you know it, you'll feel ready to get going. Make sure you start small and build out new ideas or platforms as your confidence grows.
Whatever sector you operate in, social media gives you the opportunity to connect with customers like never before. Now all you have to do is reach out and take it.
Advertising in a cost-effective way
Advertising on a small budget can be dauntingly expensive for small businesses, but here we look at the methods you can use to maximise a modest spend.
For a small business on a modest budget, advertising must be cost effective, as the price can be prohibitive. 'Businesses looking to take on advertising must weigh up their ROI,' says James Blackman of CocoonFX Media. 'If, for example, you're considering an advert for £1,000 in a magazine with 12,000 readers, ensure that magazine is very much your target audience.'
Blackman believes social media advertising is the most cost-effective form of advertising for small companies. 'You can spend as little as £200 and reach 50,000 people instantly, but more importantly you can automatically track the leads and sales,' he adds.
Google AdWords, when set up correctly, can transform a business rapidly, but you must expect to spend some money to start with before you get the returns, Blackman advises. He adds that buying banner ads on websites can be a good idea, but only if you're going for brand recognition.
'If you're starting out, I would always say stay with social media; you can reach more people more quickly and ensure your message is very targeted.
'You also have complete control over the budget and the actual statistics.'
"What are the pages they might like on Facebook? What kind of interests do they have?"
Price of 93digital.co.uk says companies should make sure they define their target audience and who they're marketing to. 'If you set up a Facebook ad campaign for anyone between 20 and 30 in the centre of London, you're not going to get value for money, so it's about defining those personas,' he says. 'What are the pages they might like on Facebook? What kind of interests do they have? Make sure you target that advertising in as much detail as possible.'
If you have £500 a month to spend on Facebook ads, it may be cost effective to spend an extra £300 on getting an expert to use it for you, he adds. Facebook, Twitter and LinkedIn all have good-value ad options, so explore a range of them to find the best fit for your business.
'Facebook retargeting has been effective for us: when people go on our site, we can drop a cookie on their browser, and if they go on Facebook we can remarket an advert to them. Retargeting means you know the people are qualified, and you don't pay unless they click on your ads, so you aren't spending lots of money waiting for random clicks – it's more focused.
'We've had people see our retargeted ads, click on our site and fill in our contact form; it's a useful technique to use.'
Case study: Online advertising: How I promoted my small veterinary centre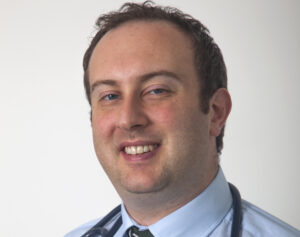 Andrew Monchar, founder of Two By Two Veterinary Centre, discusses the directories that brought him success.
I took out an advert on Yell.com for £17 + VAT per month, and now I'm listed at number two for the Yell search 'Vets in Finchley'.
I realised I wasn't going to have time to approach every online directory to get my company listed, so now I also Yell Connect, which is separate from the advert that I've put up and costs £25 a month. They create directory listings for your company in all the directories they have access to, and every day their computer system checks it to make sure that nothing's changed; Google favours companies who have no discrepancy between their listings online.
More on running an online business