This year has been tough for small business owners – not only have they had to deal with the normal challenges of running a business, but they've also had to tackle the hardships that have come with COVID-19.
We've joined up with the UK Domain to discover just how these entrepreneurs have been feeling.
COVID-19 and its effects on small business owners
While we were looking into wellbeing, we wanted to understand how COVID-19 has impacted small businesses.
The pandemic has touched all areas of life: health, family, lifestyle and, in a significant way, business.
When we asked small business owners, just shy of half (48 per cent) said that COVID-19 has had a 'severe impact' on their small business while 35 per cent said it has had a 'major impact'. A tiny two per cent said that it has only had a 'minimal impact'.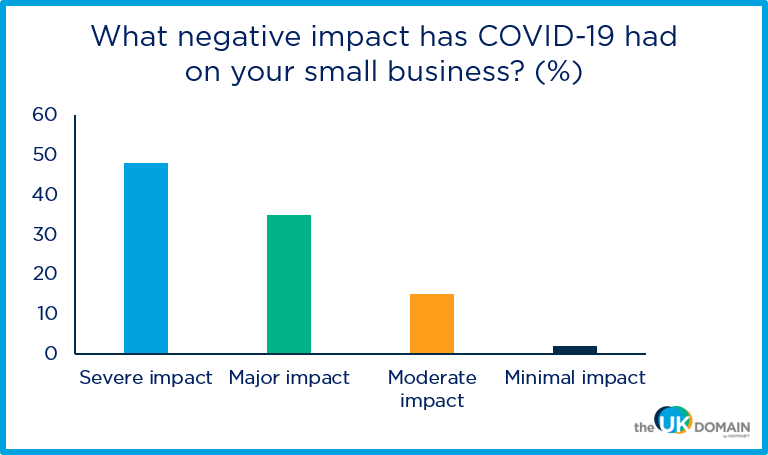 As we all know, the consequences of COVID-19 are vast, and this is reflected in our results. Most small business owners worried about adapting their business to these changing times (27 per cent). This was followed by the stress of supporting employees (18 per cent) and confusion over the help available (17 per cent).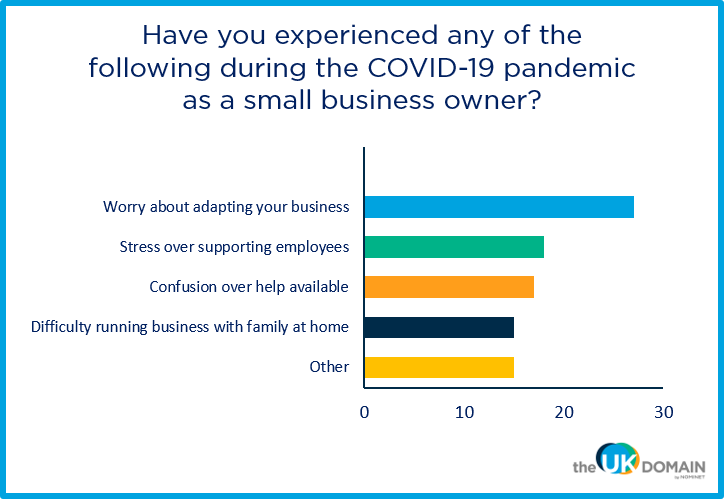 Some respondents elaborated on their difficulties. There were struggles with securing government funding, adhering to social distancing measures and dealing with a decline in custom. Other businesses were simply unable to launch in the first place.
We also asked if the small business owners had a plan in place to deal with the 'new world' post COVID-19. Fortunately, a large proportion of respondents did (42 per cent) or somewhat did (32 per cent). A smaller number of businesses were less sure (20 per cent).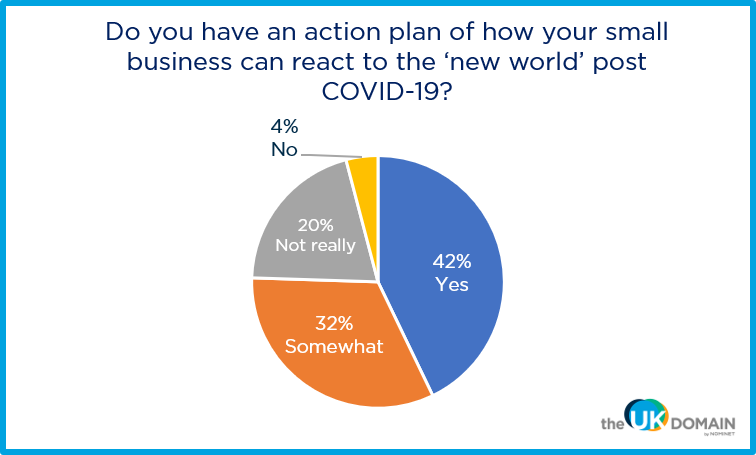 Don't worry, there is still help out there. A good place to start is by contacting the local authority to see if they can offer your business any assistance.
Business and mental health: most small business owners suffer from stress
The research also showed that it seems that most small business owners suffer from stress, but few take steps to manage it. A concerning 71 per cent of entrepreneurs have experienced workplace stress in the past 12 months but only 25 per cent have sought professional help in that period.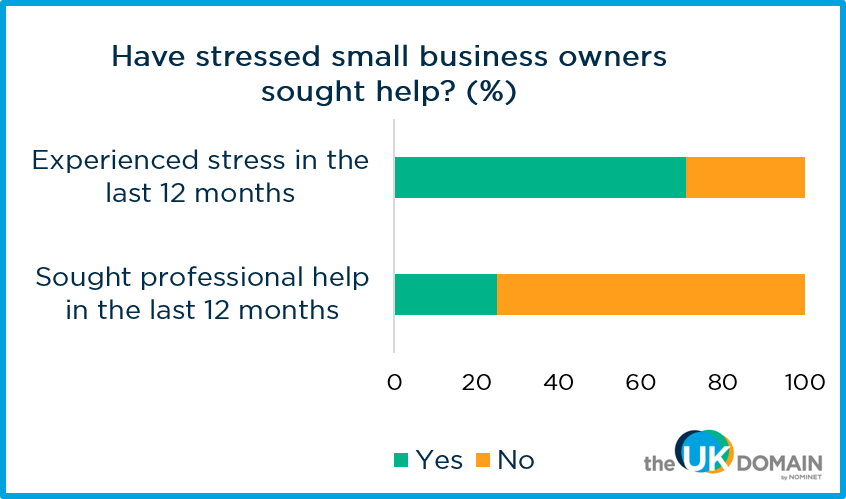 Key factors causing this stress include juggling business and personal commitments (26 per cent), time pressures (24 per cent) and staying on top of business administration (21 per cent).
Just half of small business owners know what tools are available to manage the mental health of themselves and their employees.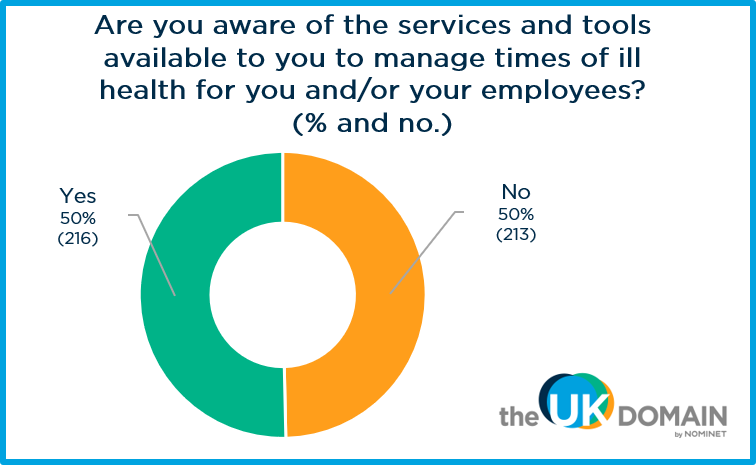 Tools available to small business owners
First of all, let's look at some of the tools and resources available for small business owners who are managing someone struggling with their mental health – or keeping on top of their own.
NHS Choices and the Mental Health at Work websites are both great online sources of advice for mental wellbeing. The Health and Safety Executive (HSE) website also has some useful info around the impact of fatigue and providing safe working conditions for staff. For more practical help, look towards the Samaritans. They have a range of programmes in place to promote good mental health in the workplace, including an online learning tool. The NHS has advice on how to cope with anxiety and stress around coronavirus.
Don't forget your regular support network, namely friends and family. Call upon them when you need them.
Tips to encourage staff wellbeing
Every set of employees will be different, but here are a few general tips to keep in mind:
Be aware of threats to wellbeing in the workplace such as a culture of overworking, poor lighting or insufficient ventilation – keep up to date with health and safety laws. If staff are at home, make sure they have the equipment they need to work safely and comfortably
Introduce wellbeing initiatives where possible, like yoga and meditation classes and stress awareness courses (online if your staff are working remotely)
Ensure staff take full holiday entitlement and regular breaks
Know the early warning signs of mental health troubles and how to have a sensitive conversation with an employee
Make sure your business has connections to occupational health services
Stay connected with employees if they're working remotely
Encourage your staff to maintain a good work-life balance
Remember to look after your own mental health too and apply the care you have for your staff to your own wellbeing – you can find five ways to avoid burnout as a small business owner here.
This article was brought to you in partnership with the UK Domain.
Read more
Small business celebrates win over insurers refusing to pay out over Covid