UPDATED: Choosing a point of sale (POS) system is one of the most important decisions you'll make as a small business owner.
It can make a real difference to how much time you spend on processing sales, replenishing stock and even training your staff.
But different systems suit different businesses. Some might be looking at sector-specific features while others might be focusing on price.
Make sure you know the needs of your business and research accordingly. And don't rush it – you don't want to be stuck with a fleet of machines that are of no use to you.
Have a think about your needs as a growing business too, and if the POS system you have your eye on will meet these new demands.
So, whether you're replacing your current POS system or buying a new one altogether, here's what you should consider as well as a bit of inspiration from fellow small businesses.
Case study information correct at time of original publication.
Appearance was key in choosing a POS system for salon owner Mark Rea. He explains how My Business Hub helps him give better customer service.
We first introduced My Business Hub by Worldpay in March 2017, and we have recently purchased a second device to help meet the needs of our busy business.
Worldpay offers a range of accessible price points for their POS, which meet the needs of your business. For the price you pay for the Business Hub, it is worth every penny – instead of spending hours working out how much money you have earned that day, you can just log on, have a look and it's all there.
Lessening the burden
The most important thing for me was finding a smart point of sale that would go beyond simply taking payments. I was looking for a system that would help reduce the daily administrative burden that comes with running a business.
Before, I had to calculate manually how much I had taken each day. With My Business Hub, I have a single view of cash and card transactions at the touch of a button.
A specific consideration for my business was appearance. In our industry, looks matter, so having a slick and modern system fits in well with the look and feel of my salon.
My Business Hub does everything a small business owner needs. It cuts down on paperwork by automating the reconciliation of cash and card payments.
Better customer service
It also features a detachable Android tablet, offering the flexibility to serve customers from anywhere in the salon. This flexibility means I can spend more time with customers, enhancing the overall experience, while also helping to reduce queues at busy times.
Ultimately these were the things that most influenced my decision, as it leaves me with more time to get back to what I love: spending time with clients and growing my business.
Top tips for buying a POS system
Sean Julliard, researcher at business solutions specialist Expert Market, offers his advice on finding the right POS system for you.
For small businesses, having a POS system boosts credibility. You can't expect to be treated seriously if you're trading out of a money box.
The bottom line is that it helps you to run your business more efficiently. You can process sales faster, manage stock lists from the back end, look at sales reports, assess customer buying habits and review staff performance.
If you're feeling stuck, here's what you need to know about buying a POS system.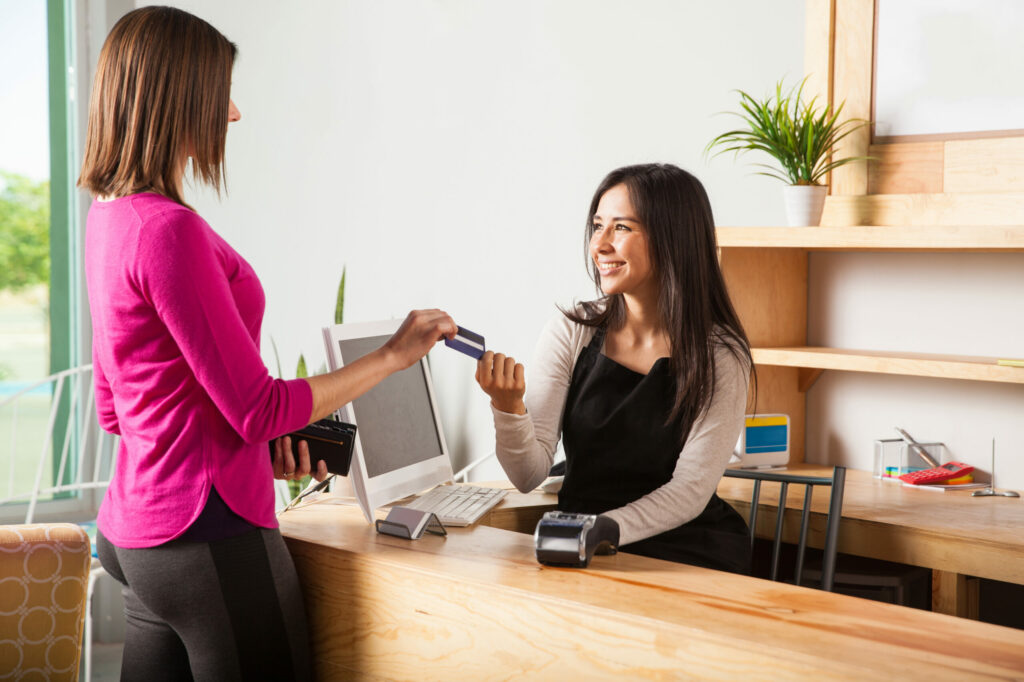 What to keep in mind when you're researching
The first consideration you should make is what kind of system you want: a countertop or a tablet system.
A countertop would be ideal for someone in the retail sector – a shop where people are coming up to the counter to pay.
Meanwhile, a tablet system gives you the flexibility to move around the counter. You can browse products online with the customers or you can take orders at the table, for example. If you're a market trader or a food truck, you simply can't accommodate a large countertop system.
They're often cheaper but not quite as robust as a countertop system. For most small businesses I'd say that the tablet system makes more sense.
In terms of capabilities, you can find a countertop or tablet system which has more or less the same functionality.
Even if you're keeping costs down, it doesn't mean you should skimp on features. You want to be looking at a POS system which has tools and features specific to your industry.
For example, restaurants will want to have an EPoS system that has table management, opening tabs, splitting bills.
The above video from Expert Market explains a bit more about what a EPoS system is and how they work.
After that, you're looking at whether you want a cloud-based system. The cost you pay for the monthly software subscription is an extra charge, but it means it will give you more information such as inventory and sales records – as that's kept online and you can access it any time from your mobile or your computer at home.
Think about integration as well. What accessories do you want with your POS system? Most businesses will want a card machine and a receipt printer. Those who choose a countertop system with a touch screen might also want a keyboard for taking things like email addresses.
Keeping track of costs
I do think price is a huge consideration for small businesses.
As a rough guide, for a countertop system, you're looking at around £1,680-£2,760 to buy outright. The tablet or iPad system will cost you £313-£1,143, according to mobiletransaction.org.
Most businesses would choose to lease or rent a system.
With the rental, it's obviously more expensive because you're not buying the system outright but the advantage with renting is that if anything goes wrong in that time, the supplier will take it and fix it free of charge. That can be a good way of keeping your overheads down and covering yourself for anything that might go wrong with the machine further down the line.
A countertop system can be leased for around £18-£165 a month (according to Expert Market) while the lease for a tablet would work out about £50 a month.
If you can afford the upfront sum, it pays to do that in the long run because you're going to end up paying less.
What I would say is that you don't need a dedicated POS tablet – if you're a trader you can download an app and run it on your tablet. There's nothing special about these POS tablets.
It's also important to factor in the cost of the aforementioned accessories early on. If cost is an issue for you, you don't want to buy a POS system and spend an extra £160+ on accessories.
You can get a barcode scanner for £60, a rental card machine starting at around £20 a month (plus fees), on top of that you're paying your transaction fees and your merchant account fees.
Your receipt printer is usually part of the package but if it's not, you're looking at between £40 and £120. Most machines will come with a receipt printer so look out for that when you're buying too.
"Don't be pushed to go above what you're willing to spend because you will no doubt find an option that is suitable for your business at your chosen price point"
What about refurbished systems?
Refurbed systems aren't available through the big players, so you'll have to go through an independent trader. You're probably going to get it for between half and two-thirds of the original price.
With a countertop system, for example, you'd be paying £1,200 but refurbed you'd be paying £700-£800. They can be a good option for small businesses.
That said, they won't come with the same level of support as they would if you buy or rent from a big-name supplier. There is an inherent risk when buying a refurb system that it's outdated or that it breaks further down the line. But they're certainly something to consider if you're looking to keep your costs down.
Where to get them
I'd recommend going with a reputable supplier because there are good options out there; they're not all going to rip you off.
If you're looking to buy a new system, don't go to eBay. You may be able to get a refurb, but again, there's no guarantee of history, so you are running a risk by doing that.
Adapting your POS system to your growing business
If you're a business that's looking to grow in the next few years, you'll have to take into account the scalability of the system.
With Zettle, you can just keep adding iPads as and when you need. You'll have one account within their app and if you need additional points of sale, you can add another tablet and have access to the same kind of information.
In that respect, cloud-based systems are fantastic and easy to scale. It means that you've got one central reference point and you can just keep adding POS systems as and when you need them.
Overall, I'd advise looking to a dedicated small business merchant supplier – they deal with small businesses on a daily basis and they know what their price points are. Don't be pushed to go above what you're willing to spend because you will no doubt find an option that is suitable for your business at your chosen price point.
Victoria Burden, owner of American diners V-Ate and Witham and Blues, explains how using the Clover POS system has revolutionised the way her businesses are run.
We've had our POS system in for almost two years, starting with it in Witham and Blues then introducing it to V-Ate.
One thing we struggled with on the old POS system was having to go to the customer, take the order, and either having to enter that in at the till or go to the kitchen.
Having the hand-held devices means that we can be at the table while taking an order – it's a talking point, you know. I've seen other ones on the market, but because this one looked a little bit iPad-y, they interest the customers more.
I'm a bit of a chatterbox, especially when it comes to customers – with this system I can just press 'fire' and the order might even come out while I'm still at the table. Customers go, 'How has that happened? It's like magic!'
The system is broken down by apps including register, tables, inventory and reporting. You can restrict who sees what, so younger front of house staff can only see what they need, for example.
It just changes how your business and customer service work.
What we wanted from our POS system
One of the main things we were looking for is something that is easy for staff to get the hang of. We've got nearly 14 staff here and in this industry you normally have a high turnover, including a lot of school leavers and students back from university or going off to university.
We can't have staff doing anything naughty with it, either. For example, you can only put a card payment through once. It's constantly checking on you – even if someone pays for one lot and then pays for something else afterwards the machine will ask if it's a duplicate payment.
Record-keeping was an important factor for us too. On this system we can find whoever took the last order and I can go into the app and see how things are going.
I've been in America on holiday before and I can look back at takings to see if the restaurants have had a good night. I can ask for the story behind the refund if I see one. You've got a little window on your business, whether you're there or not.
If the customer doesn't have the receipt, you can ask for the last four digits of their payment card and find an order to refund or discount an item.
Our accountants can look into it as well. They can just login and find what they need which saves us having to send paperwork and look into it ourselves.
It's opened us up to doing more than we thought we could with a POS system.
"It just changes how your business and customer service works"
Dealing with problems
The only limitation with the POS is how good your internet supply is. If you're really out in the sticks somewhere then it won't work so well, but that would be the limitation with any POS system.
Clover are so good. They'll ring us and tell us there's a problem with one of our terminals before we even know about it. It's such a reliable system that doesn't cause us any problems.
We pay less than £90 a month at each restaurant for the system. It's very cheap for what you get.
Cambridge Event Bars provides bar solutions for festivals, corporate and large events. Owner Nick Gowler tells us how using refurbished POS models from Lolly meets the needs of his business.
We half-introduced our POS system to Cambridge Event Bars two years ago, bringing in four systems to replace our then- POS – these are much better. Before, we were using a standard cash bills system.
Key considerations
I looked at the transportability of POS systems as well as checking if they would lose power. I wanted to know whether they would carry on working at places like festivals where the power goes in and out.
Accountability of cash failings was also important – if there are cash errors I want it to be easier to find them, looking back in the history to see what went wrong.
It's a very fast system, easy to use and quick to understand on the programming side of things. It has sped up our turnover times immensely.
Going second-hand
When we were originally searching, we were looking for iPad-based systems – but we couldn't really find anything that worked for us and in doing that we came across the MyPos system. It's kind of what we were looking for – a very simple interface that lets you take as much or as little away from it as you wanted.
We went for the second-hand unit as a lot of our tills get broken on an annual basis. For us to have a new till system and to see one of our staff drop it or for it to get chucked in the back of a van would be awful.
The refurb units haven't been through a lot – they might've just been sitting in a coffee shop for a while.
They [the units] came from Lolly – they contacted us initially about having this new till system. We couldn't quite justify the amount of money per till based on how we were using it at the time. Then we asked them if they had any refurbed units coming through and they had just started bringing them in – that worked perfectly for us. A refurb is around £300 cheaper than brand new.
The staff took to it very quickly and it was very simple to use.
It basically tells you what to do and it can encourage staff to ask about things like double measures, mixers, age verification – you can program all of these questions in.
Advice for other small businesses
I'd say don't rush into anything – look at what you actually need a POS system to do and research what's out there because there are a lot of systems which are very similar.
The Lolly system is like some of the others, but it's got a couple of things that pop out. It can be a standalone unit, it doesn't have to connect to a wider system. The tills operate for eight hours without any power in them so there's no interruption in service.
We've been using them for two years, running into our third now.
Lolly would be a good match whatever size we grew to. We'd look at adding more systems and a battery-operated system. Having internet available is important as we do a lot of our work in fields.
Case Study: Jake Hardy – owner of Number Six
Jake Hardy owns London-based men's fashion retailer, Number Six. He says that his Vend POS system is like having an extra pair of hands in-store.
Fitting an EPoS system was pretty much the first thing I did when I took over the business in 2013. The previous owner wasn't that tech savvy and had been tracking all the stock on an Excel spreadsheet – who knows how accurate that was and how many hours a week he was wasting with it.
It was immediately obvious the amount of time and effort we'd be saving if we automated everything and used an EPoS system. My previous experience was also in e-commerce, so I'd seen the first-hand benefits that retail technology could have when it came to time savings and sales insights.
Stock, integration, affordability
We were using Magento for our e-commerce at the time, and we needed to make sure we wouldn't be losing any stock between the selling terminals. We also needed something that could provide an insightful overview of all of our stock, so we could see what we had to work with and effectively plan our in-store sales strategy.
There are quite a few options out there so it's worth knowing exactly what you'll need from your EPoS before you start looking. For us, we knew that we needed a system that would integrate well with other software and services.
And we obviously needed something that was affordable, which led us down the monthly subscription path. Vend starts from £49 a month and can be run on an existing iPad or laptop.
Vend has been great on many levels, and in some ways, it has acted like an additional full-time employee at the store.
The biggest advantage of the platform has been its sales reporting and analytics. Vend tracks every sale in real time, which allows us to view overall sales throughout the day or week. From here we can identify what is selling well and what isn't and tweak our stock accordingly, helping us to make sure the shop floor is working to its full potential.
Helping a growing business
Since we fitted the system five years ago it has continued to serve us well, growing and adapting with us. There are constant software updates that add in extra functionality. For example, Vend recently introduced an AI assistant called Dott, that now gives us recommendations on what we could be doing differently to maximise sales.
The system is also fully scalable, meaning we can effortlessly load up new tills if we need, so we'll never outgrow it. We recently set up a sister store called 101 Studio, and we knew from the start we'd be using Vend.
"Vend has been great on many levels, and in some ways, it has acted like an additional full-time employee at the store"
As with Number Six five years beforehand, the set up was super straightforward and we were up and running and ready to get selling in no time.
Jasmyn Philippa Hunter – e-commerce and operations at Time and Tide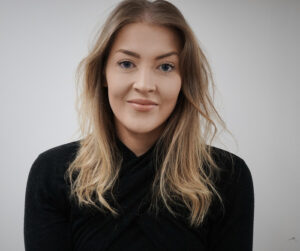 Time and Tide sell household décor with a relaxed feel. Jasmyn Philippa Hunter tells of how her Intelligent Retail POS system helps her keep track of her stock which, in turn, makes her feel more relaxed.
Testimonials were important when we were looking at POS systems. Heavy consideration was also put into the features and benefits of each and how they performed in the retail marketplace.
Important factors such as access to support services, reporting, set-up, whether there was limitation on product creation as well as ease of use/navigation ultimately led to our decision.
At that point, Intelligent Retail had won a number of awards including Best SME Retailer and Best Supply Chain Integration.
Taking stock of what we have
From the head office, stores can have different minimum/maximum quantities a well as individual pricing on items to account for regional variation – for a company such as us, who have several stores, this is a useful tool to have in our armoury.
The import wizard also makes adding products simple with over 2000 products input in one go while images are formatted to size.
Reporting in Excel or PDF format from replenishment to goods received and sales reports, there is a wealth of reporting at your disposal with the option of re-ordering through purchase order function all controlled within head office.
Live stock by line has been a huge transformation for a company operating in several locations, meaning that regardless of location, all stores are selling items at the correct price as well as having the ability to sell from another location so as to secure the customer purchase.
Obviously, hand in hand with this comes greater stock control, meaning less money tied up in excess stock.
Finally, ease of use and navigation applied to every aspect, from order to set-up of products to shop floor selling. Our employees are aged from 17 to 50+, and as such it was imperative that staff were able to work the till and feel confident and comfortable while doing so.
This was our biggest challenge. At roll-out, we were given insightful and thorough training to guide us through each scenario that could be faced. I would say this is an ongoing project that has brought our team closer together, with staff able to support one another.
Rolling out to new stores
Since then, we have seamlessly rolled the system out to each new store we open, with shop floor staff as well as the management team finding it an invaluable tool which gives an accurate daily picture of the business which, when used to its full potential, can see a positive impact on not only customer service, but also profit.
We have enjoyed using the platform so much, that we also opted to take advantage of the interface to website function, and recently launched a brand-new website through our EPoS company.
We are able to manage all aspects of the product portfolio from one simple area, saving us money by providing centralised stock control, reporting, product management, fulfilment and finances. As a result, we are able to deliver a consistent, high-quality service to our customers while selling more than ever before.
Price-wise, it would have been an approximate £25,000 project at the time for five stores, with ongoing licence costs as well as website costs and additional licence fees as more stores opened.
POS system companies we mentioned in this article
Other POS system companies we didn't mention in this article