Being a taxi driver can be a very flexible career. You can decide when and how long you want to work for – especially if you are a carer or have further education commitments or if you want to smooth out irregular income if you are, say, you are an actor or a tradesman.
It is ideal for those of us who have another career and need a "side hustle" to boost earnings. World-famous composer Philip Glass used to drive a New York yellow cab. Apparently, most of the Uber drivers in Los Angeles are would-be Hollywood screenwriters.
You're your own boss, deciding how many hours and what time of the day or night you want to work. And, as of 2023, there are 289,400 licensed taxis and minicabs in England (GOV.UK, 2023), nearly a 30,000 increase since 2022, meaning there's a great deal of demand.
>See also: 6 best small business ideas for 2023
How to become a minicab driver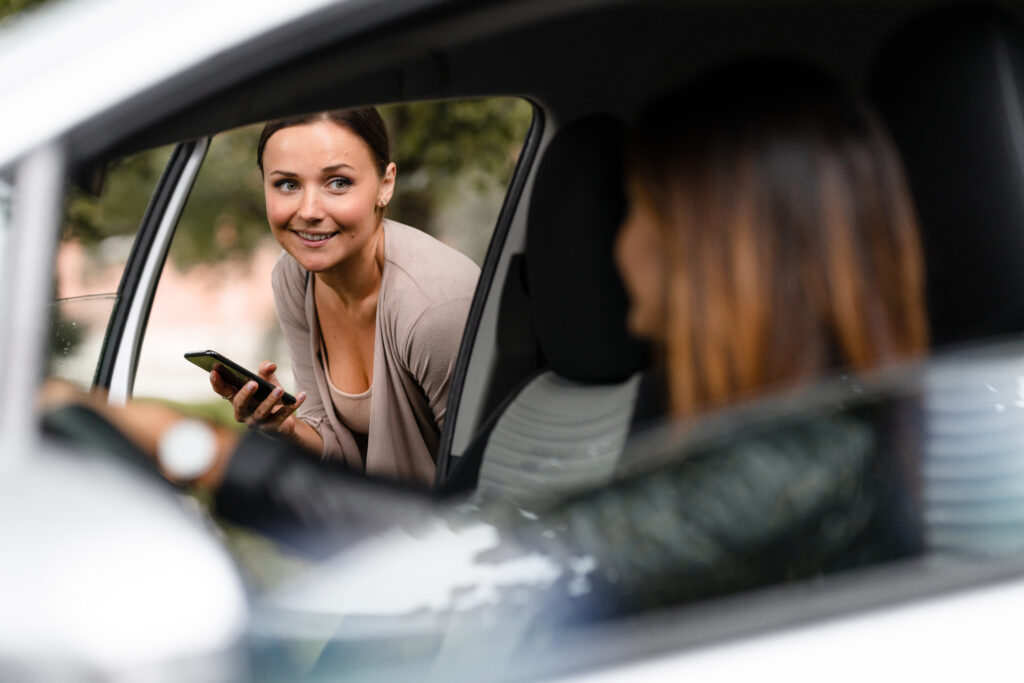 A taxi driver is a black cab/hackney carriage driver, but a minicab drivers are private hire drivers. The essential difference between being a taxi driver and a minicab driver is that private hire vehicles (minicab) must be booked in advance through a licensed operator and cannot be hailed down in the street.
Another difference is that a taxi can sit on a rank or be hailed on the street, and accept bookings from any source, while a private hire vehicle cannot.
What are the essentials to become a minicab driver?
You must be at least 21 years old
Hold a UK licence for three years if you are planning to drive in London, but you only have to have had a licence for one year outside of London
Have a legal right to live and work in the UK
What documents do I need to become a minicab driver?
Identification You will need to provide two documents as proof of identity, such as a national ID card or passport.
PHV (Private Hire Vehicle) licence A private hire vehicle (PHV) is defined as "any vehicle that can carry up to 8 passengers and is available for hire with a driver". All licensed private hire drivers must work for a licensed private hire operator.
---
Small Business Pro is the ideal tool for you when you're starting your business. It will help with the heavy lifting of managing customers, taking payments, insurance, finance and HR, plus you'll get a host of personal wellbeing benefits.
You can find out more about Small Business Pro here.
---
How to get a PHV licence to drive a minicab
Up until 2016, the Driver and Vehicle Standards Agency (DVSA) offered a non-statutory scheme to many drivers and local authorities who required their taxi drivers to be assessed.
A number of driving schools and associations now provide this service to local authorities.
To obtain a PHV licence, you will need to meet specific requirements:
Undergo a Group 2 medical examination to confirm you are medically fit. This includes an eyesight test and reporting any existing medical conditions, such as diabetes or if you've had a heart attack. Some authorities allow agencies to certify driver health, but others insist on a certificate from your actual GP
Some local authorities may require certification, such as an NVQ Certificate in Road Passenger Vehicle Driving (Taxi and Private Hire), which take up to six months to pass and which is mostly theoretical
Some require you to pass a topographical or local area knowledge skills assessment
In London you will also need to take an additional SERU (Safety, Equality and Regulatory Understanding) test, which is the private-hire vehicle version of the famous London black cab "knowledge" test and is similarly administered by Transport for London. And, like The Knowledge, this SERU test can take up to three years to pass
Clear an enhanced criminal record Disclosure and Barring Service (DBS) check. A full DBS check can take up to six weeks to come through. You also have to sign up to the DBS update service.
How long does it take to become a minicab driver?
Broadly speaking, even applying to become a minicab driver up to this point takes around six months and costs up to £1,500.
Your local authority then assesses your PHV licence application once it has been submitted. The local authority can then take anything between six to eighteen months to make a decision on your licence.
So we are now looking at a year-long application process.
And that is assuming you pass with flying colours – if there are any issues, such as a previous criminal conviction or medical problems, your licence application could be referred to a licensing committee hearing, which can take anything up to a further six months to even set a date. A bit like a magistrate's court but on a civil law basis, you have to justify your PHV licence application in person.
Do I have to buy my own minicab?
Once your PHV licence has been granted, you have two options: you could either use your own car or you can work for a minicab operator which provides a vehicle.
Buying your own minicab can cost anything between £35,000 and £75,000 to get a good car on the road, especially if you want to drive an electric vehicle.
You may also want or need to fit out your vehicle, whether it's bought outright or leased, with a Covid screen or CCTV for your own safety.
Dave Lawrie of the National Private Hire & Taxi Association (NPHTA) suggests that newbie drivers should cut their teeth working for an existing minicab firm.
Buying a car even at the lower end "is a hell of a commitment to do for a couple of weeks and then decide you don't even like the job. So, test the water first", says Lawrie.
How much can I earn as a minicab driver?
As of 2023, the average base salary for taxi drivers in the UK is £31,146 (Indeed, 2023).
But if you operate your business in London, you could earn up to £65,000 as a self-employed taxi driver (Glassdoor, 2023).
What's good about being a minicab driver?
Many people are taxi drivers alongside other jobs, whether it's being a tradesman such as an electrician or a plumber, a teacher or, in one case, a solicitor.
According to Dave Lawrie, being a minicab driver can be extremely rewarding – perhaps not financially but because of the service you provide, whether that's getting the elderly to hospital appointments or helping the disabled with their shopping or ferrying children with special needs to school. Or even getting nurses to the hospitals they work in.
"I would emphasise the personal reward and the satisfaction it gives," says Lawrie. "The appreciation you get for offering such as service outweighs the money side. It's about putting something back into the community."
How to become an Addison Lee driver
Addison Lee is seen as London's premier minicab firm with over 5,000 cars in central London and carries out over 20,000 jobs every day and is responsible for over 10 million passengers each year in the capital.
Its positions range from courier and black taxi drivers to electric vehicle drivers and drivers on its executive fleet.
What documents do I need?
You'll need to have held a DVLA, Northern Ireland or EEA driving licence for at least three years
A PCO licence, which is licenced by the department of Transport for London. This is required if you want to work as a taxi driver, minicab driver or chauffeur in London. To apply for the PCO licence you must be at least 21 years old and meet the required medical standards, which you can confirm by completing a standard check-up with your GP
You must also pass a criminal record check
Two other forms of identification
Does Addison Lee offer training?
Before you apply, there is no prior mandatory training required, but you need to be able to speak, read and understand English to communicate effectively with passengers.
Addison Lee provides a range of training in-house to help drivers feel confident and provide the best service possible to customers. This includes practical training, such as preparation and mock exams for mandatory SERU tests, and it also has strong relationships with several training colleges.
Addison Lee also provides additional training in partnership with UN Women UK, informing drivers about passenger safety.
How much can I expect to earn as an Addison Lee driver?
Drivers on Addison Lee's corporate fleet have seen their earnings overtake pre-pandemic levels, the company says, and they now average £1,168 per week.
Addison Lee guarantees new drivers receive a minimum of £5,000 earnings in their first month driving, followed by a £1,200 cash bonus after 12 weeks.
The firm also offers a pension, topping up 5 per cent of qualifying pensionable earnings through a 3 per cent contribution, as well as providing sick and holiday pay. The company also offers a rewards package, including discount codes and cinema tickets.
How to become a black cab taxi driver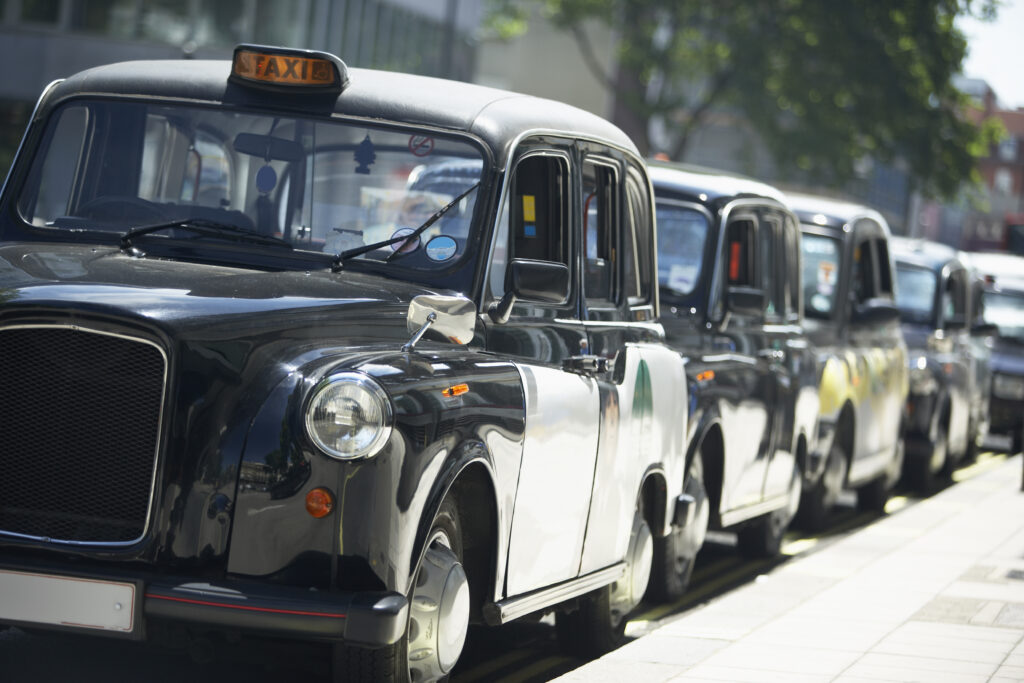 The black taxi is an iconic image of London but to become a cabbie is a demanding process, which can take up to four years and involves passing one of the most difficult exams possible – known as The Knowledge – and checks your encyclopaedic understanding of every street in the capital.
There are around 24,000 taxi drivers in London, with about 21,000 green badge All London drivers and about 3,000 yellow badge Suburban drivers.
How to become a taxi driver
Named after a midsized horse which French women used to ride side-saddle – and more generally became synonymous as a horse and carriage for hire – the process of becoming what's known as a hackney carriage driver starts when you apply to your local council for a taxi driving licence.
At this stage, you must:
Be at least 21 years old and have held your full GB or Northern Ireland driving licence for at least one year
You have the right to live and work in the UK
Prove you are a "fit and proper person", which involves having an enhanced criminal records check from the Disclosure and Barring Service (DBS)
Taking a medical examination to meet the Driver and Vehicle Licensing Agency (DVLA) Group 2 medical standards
If you are in London and want to drive an iconic London black cab, you will need to apply to Transport for London (TfL) to obtain a Public Carriage Office (PCO) licence to drive a taxi. This PCO licence enables you to work as either a private hire vehicle minicab driver or a black taxi driver.
What do I need to obtain a PCO licence?
You must have a completed Group 2 medical form issued by either your own doctor or an approved body to assure the licensing authority that you are medically fit to drive a licensed vehicle
You must have had a driving licence for at least three years
Taxi Assessment of Driving Ability
All new drivers are required to complete the Taxi Assessment of Driving Ability. This is an advanced driving assessment, during which a professional driving examiner will mark your driving ability and style, as well as your ability to perform various everyday taxi manoeuvres, such as identifying safe stopping points from where to pick up or set down passengers and how to avoid puddles.
You will also be asked a number of driving theory questions, including some on the relevant licensing legislation and local conditions.
Passing 'the Knowledge'
All London drivers, also known as "Green Badge" drivers, need a detailed All London Knowledge of London within a six-mile radius of Charing Cross. To begin with there are 320 routes or "runs" to learn, along with all the places of interest and important landmarks on and around these runs. Points include landmarks such as clubs, hospitals, hotels, theatres, embassies, stations and historic buildings. You'll need a copy of the Guide to learning the Knowledge of London, also known as the Blue Book.
Applicants for the All London Knowledge must learn the suburban routes from central London to the suburbs, and to and from Heathrow and London City airports.
It takes between two to four years to learn and pass "the Knowledge", which will mean considerable gumption on your part.
Around 70 per cent of students training to become licensed London taxi drivers drop out of the All London Knowledge testing process.
Green badge vs yellow badge
Actually, there are two types of badges for drivers in London.
If you don't want to become a Greater London taxi driver, you can also become a taxi driver in one of the nine suburban sectors. The process of becoming a Suburban taxi driver is similar to the All London Knowledge, except suburban drivers can only be hailed in their chosen sector. Successful Suburban Knowledge candidates are given a yellow badge.
How to become an Uber driver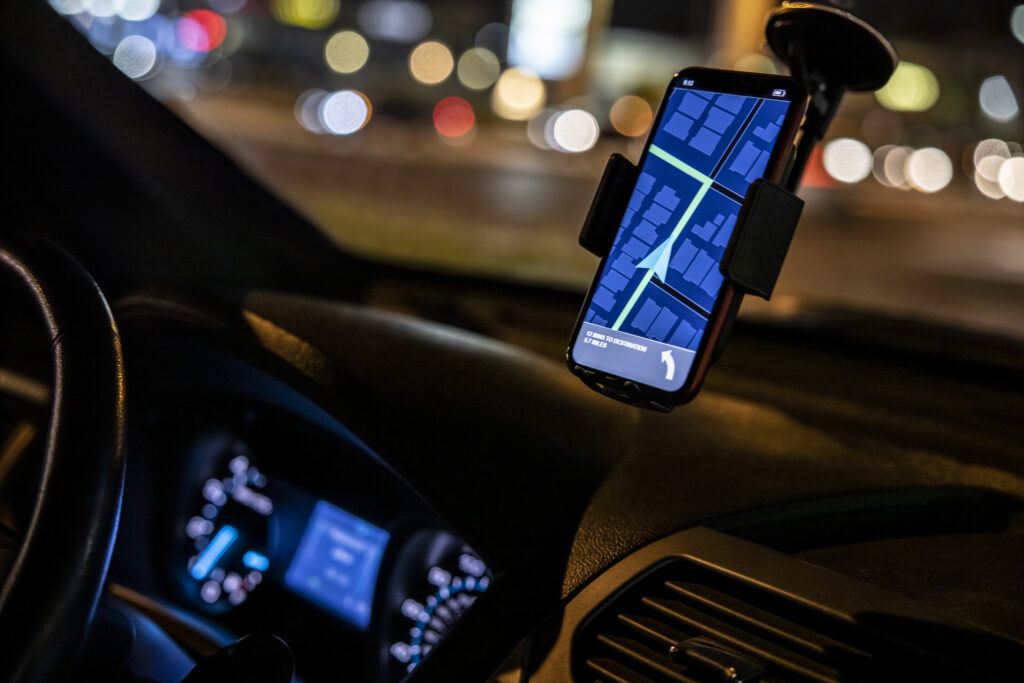 The process for becoming an Uber driver is the same as obtaining a general vehicle licence.
Uber offers a guide on get a private hire licence in the UK, as well as specifically in London.
Sign up to become an Uber driver online
Sign up online. You'll need to download the Uber app onto your smartphone or other device
Upload your documents:
A valid UK driver's licence
Be at least 21 years old
Private hire insurance allowing you to transport passengers for hire and reward
Bank statement for the bank account that will be used to receive payments from Uber, which needs to be under your own name or a business which you are an owner of
Driver profile photo
Complete Edume virtual onboarding course
How long do I need to have been driving for?
The number of years' experience you need to have varies depending on the city you want to drive an Uber car in – for example, in London, a minimum of three years' driving experience is required.
Do I have to own my own Uber vehicle?
No, you do not. Uber offers various options for obtaining qualifying vehicles, including flexi-lease, leasing and rental through Uber's own Vehicle Solutions programme.
Uber also has a sister company called PartnerPoint, which offers deals on renting and leasing cars – however, going down this route can be pricey and should only be used if you are testing the water.
If you plan to use your own car, your vehicle must be either hybrid or ZEC (zero emissions capable) and have a 2008 registration or later.
What other documents will I need?
Personal documents
National Insurance (NI) number
Original plastic UK driving licence
Electronic counterpart code
PCO Paper Licence (you'll need to bring this with you to your scheduled visit)
Vehicle documents
PHV licence
Logbook/new keepers slip
MOT (issued within the previous six months)
Private hire insurance certificate
Becoming an Uber driver in London
If you're interested in becoming an Uber driver in London, there are some specific requirements for operating as an Uber driver in the capital:
In addition to other standard Uber requirements, as we have seen, you will also need to have a Transport for London (TfL) PHV licence or a Public Carriage Office (PCO) licence.
Uber offers in-person help for obtaining your PCO licence through its Uber Ignition programme, which helps you negotiate the paperwork.
How much can an Uber driver make?
Full-time Uber drivers in the UK can expect to be paid between £22,000 to £65,000 a year, according to Glassdoor (2023).
Related:
How to start a dog walking business – For those who love pooches and want to set up a dog walking business, check out this guide to learn more about how to do it
How to start a dropshipping business – What is dropshipping, what are the advantages and how do you start a dropshipping business?
How to start your own coffee shop – Fancy opening your own coffee shop? We explain what you need to know about cash flow, hiring staff and of course, finding the right coffee