If you're losing track of current leads or struggling to close deals – or your sales team grows to more than a couple of people – then having a formal sales pipeline could be the right call for you. Here, we explain what a sales pipeline is, how you should set it up and how to manage it.
What is a sales pipeline?
A sales pipeline gives you a visual overview of sales prospects. It's typically represented by a horizontal or vertical bar and includes the different stages of the sales cycle. Having a sales pipeline will break down deals into small, achievable tasks.
They're usually used for gathering sales leads, building relationships with prospective customers and closing deals.
The markers of success in a sales pipeline can be:
Number of deals
Conversion rate
Average deal size
Average win rate
Sales velocity (how quickly a sales team closes a deal and generates revenue)
In the early days, a sales pipeline can be created with Excel or Google Sheets as a lower-cost solution. "If you were starting a business and you've literally got a handful of leads, you might well get a standalone Excel spreadsheet or a flipchart or a whiteboard on the wall," said Martin Knowles, co-founder of Sales Untangled.
When you're generating more sales though, it's worth moving to a sales pipeline platform. Most of the time, a sales pipeline will be part of a larger Customer Relationship Management (CRM) system.
"A Sales CRM enables you to keep all your customer and deal records safe and up to date in one place," said Jonathan Branney, strategy director of BANC.
The next decision to make is who oversees your sales pipeline. "A common mistake is setting up a sales pipeline within a CRM tool without having someone appointed internally to keep on top of this. The process requires constant resource and attention — but investing this time and energy will only pay dividends for a more managed and effective process," said Branney. Note that you won't need to hire someone to oversee it unless you have a larger sales team. Say, 30 or more people.
Naturally, the features that are in your sales pipeline/CRM should be near the top of the list of considerations. You want the usability that your business needs now and will need in the future, but without the bloat of unnecessary extras.
"The thing about CRM is you can get yourself in a world of pain by focusing on hygiene and filling in a CRM. There's a real balance between it being a useful amount of information and a burden on people who are trying to close stuff," said Emma Maslen, founder of sales strategy consultancy, inspir'em.
Knowles agrees, acknowledging the importance of budget. There's everything from free to very expensive platforms – even from the same supplier. "If you do decide to switch suppliers, you want a relatively easy transition," he added.
How a CRM fits into your company and its culture must rank highly too. "However good your system is, how your people use it will determine how successful it is," said Knowles. "It's about how easy it is for people to input and how much value it adds to them in their jobs, which will then encourage them to actually keep the data up to date and keep it relevant rather than you ending up with an expensive database that doesn't work." Read a few reviews before buying a CRM.
Setting up a pipeline for sales
First of all, establish your needs as a business. "Set out your objectives first and be really clear what it is that you want the system to do for you. It's almost like you design your sales process before you decide what tool best does it for you," said Knowles.
The second is to know who your audience are along with their needs. Gather a list of prospective buyers (based on buyer persona – demographics, education, interests, buying habits and other traits).
For those B2B firms looking for whomever holds the purse strings, strategise carefully. "The problem with budget holders is [that] budgets get withdrawn at a moment's notice," said Maslen. "Look at what's happening – we've had Covid, there was Truss, the cost-of-living crisis, we've had Ukraine, we've now got Israel. The budgets are really fluid right now.
"If, all of a sudden, a budget holder is not a top priority, they'll have their budgets withdrawn. What you need to do is be picking people who can go and access discretionary funds and get things on the priority list so that they're always on the priority list."
Then define your sales process. What steps does your team need to conduct to close a deal? We'll go over how to define pipeline stages in just a moment.
"I don't recommend flipping the customer over to someone else, because you will lose time and lose relationship currency"

Emma Maslen, founder of inspir'em
Look at what you can automate, such as email and text messages that go out to prospects or leads. This will save you a lot of hassle day-to-day.
Sales pipeline stages
Many pipelines are made up of five stages, but some could be up to eight stages, depending on how refined you want your sales process to be. It's all based on your business' needs.
Maslen said that these can essentially be broken down into the research phase, scoping phase and closing phase.
Nothing has to be too rigid here as you can refine stages as you go along. Stages can be set into sub-stages too. One pointer is to try and keep the sales cycle as short as you can to avoid overcomplicating the process for the customer. A lot of back and forth might encourage them to abandon a sale altogether.
"I think one of the best things for your CRM is having the stages in there, but also having really clear criteria, a small number of criteria, about how you move [customers] between the stages and what constitutes a move," said Maslen. "When you talk to a lot of small business owners, they say, 'Oh, we're awash with pipeline and it's all near to closing. But for some reason, we can't close it, we can't convert it.'
"They all have those deals all over the place. Some of them know why the customer is buying something. Some of them know who the buyer is. In some cases, they know who the procurement person is, but there's no consistency with those stages of deals. So, these gates just allow you to be consistent. And they prompt you to think, 'Okay, have I got everything to be able to move it forward?"
Regardless of how many stages you decide to go for, simplicity, consistency and relationship building should be a focus throughout the pipeline. "I don't recommend flipping the customer over to someone else, because you will lose time and lose relationship currency," added Maslen.
So, what are some of the stages you could consider?
Prospecting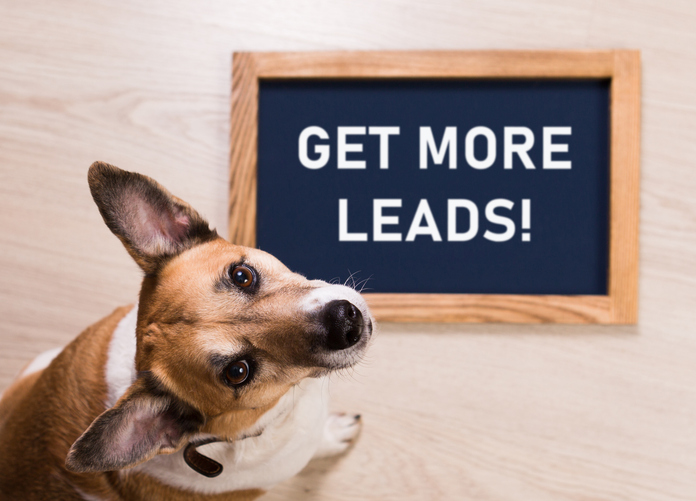 This is the point where your potential customers discover who you are through some kind of promotional material.
You might want to think about where your audience are so that you can find them through email marketing, social media, through your website, over the phone and at trade shows. "Making yourself easy to do business with is underpins the success of it," said Knowles.
Lead qualification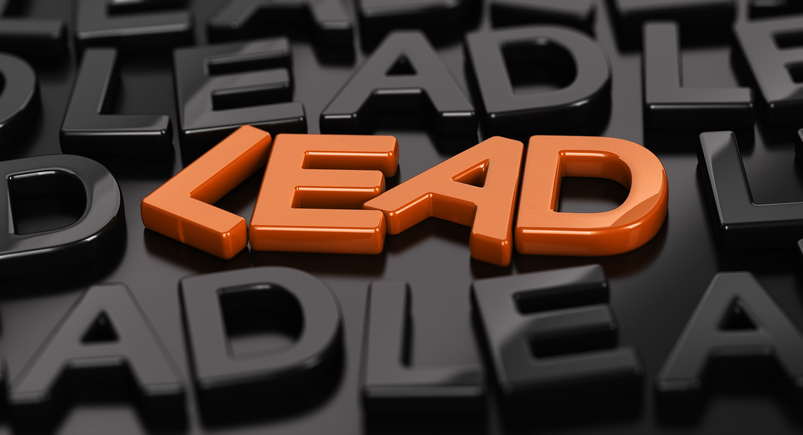 A qualified lead is the right fit for what you're selling, which is why it's so important to establish your target audience profile early on. Qualify them based on budget, need and readiness to buy.
You could always place leads in different pipelines if you have that option available. Multiple pipelines are suitable when you've got multiple sales channels or you sell different types of product.
Demonstration or meeting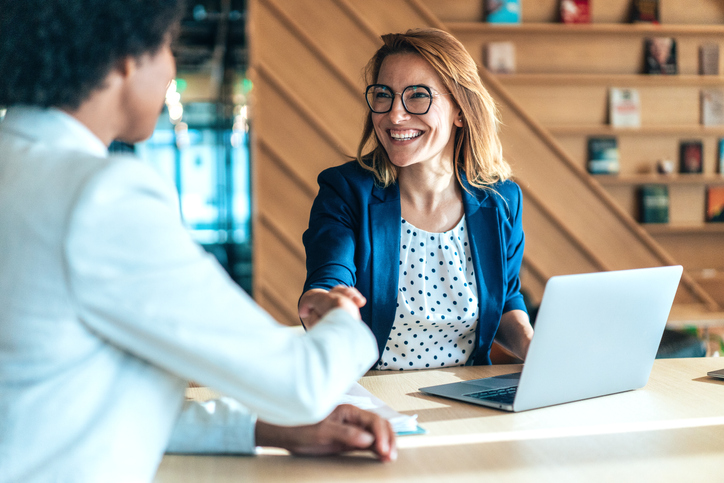 This is your first contact with a possible buyer – this could be over the phone, email, in-person or on social media. This will be their proper introduction to your product or service.
Proposal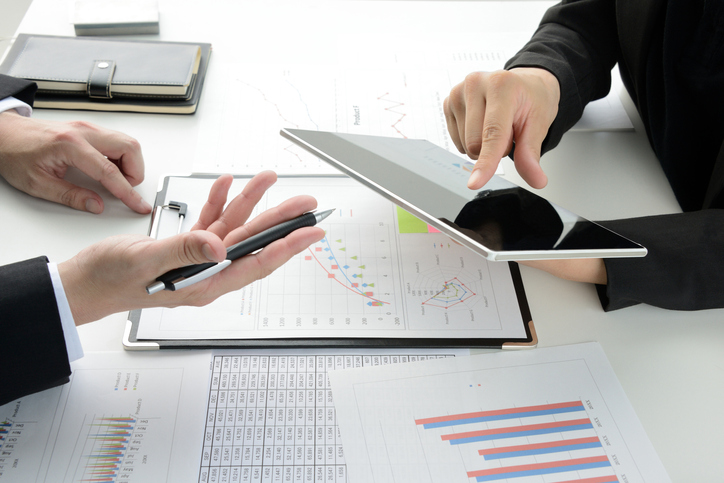 Where you go for the sell. Try and convince the potential customer that your product or service can help them with any pain points they have at a reasonable cost.
Negotiation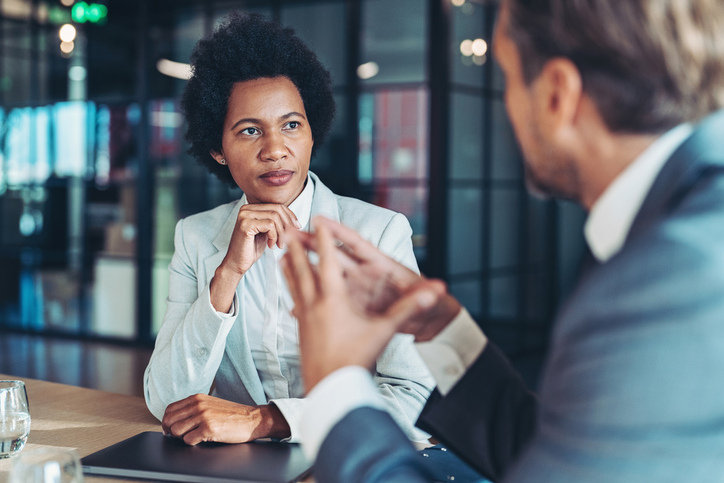 Discuss the specifics of the sale such as expectations and pricing.
Sale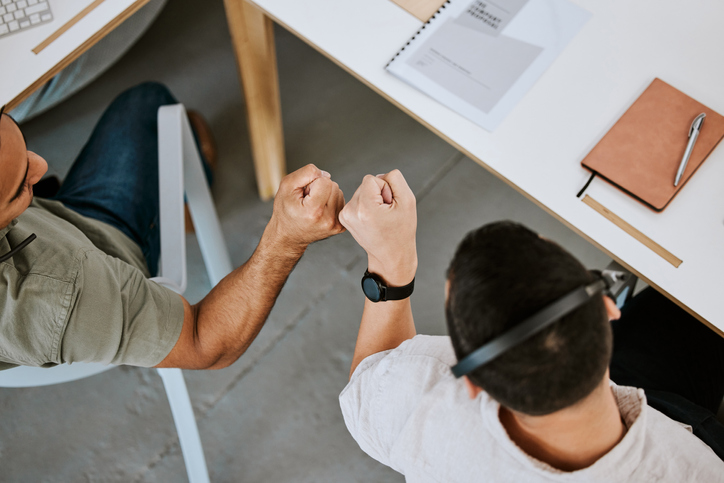 Closing the deal and/or signing the contract.
Post-sale/retention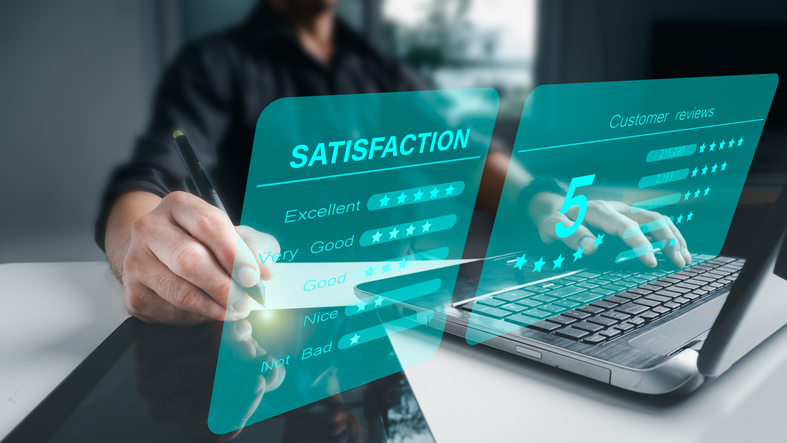 Some experts will regard this as a stage in your sales pipeline, while others won't. It seemed worth mentioning here anyway.
Post-sale can involve referrals, feedback and targeting these customers with future products, maintaining a relationship beyond the sale. Remember the Pareto Principle when applied to sales (it was originally based on population). Under this principle, 20 per cent of leads account for 80 per cent of revenue, so it's worth focusing on them – even post-sale.
"The customers that you've sold to are your best ambassadors, which means they're also going to shout from the rooftops around the stuff that you've delivered for them," said Maslen.
"Anybody that comes through those referrals is going to be cheaper than getting a new customer. But also, they should be the ones that you're focused on in terms of upsell, because again, it will be a cheaper upsell for you than a hit and run sales approach."
She suggests inviting them to be case studies, or to user groups/advisory groups. "They'll post that on LinkedIn, and they'll say that they had a good time – it's more customer advocacy. Invite them to give you some recommendations on the product as well. People like to be asked their opinion, and then they like to tell people that they've been asked their opinion."
Sales pipeline template
If you're completely bewildered by the whole thing, start off with a sales pipeline template. These can be very simple or very complex depending on the nature of your company sales.
You can find a few examples online or through some of the providers further down this article that have a template as part of their offering.
Sales pipeline management
Monitor the performance of these sales (the 'key markers of success' bullet-pointed earlier can be a good set to start with) and see if there are any obvious flaws or irregularities in the process.
Now, there'll always be the chance that a prospect will disappear unexpectedly, even if they've agreed to the sale. "There is an attrition rate from that and it's probably one of the biggest sources of frustration if the customer says, 'Yes, okay, sounds great' and then they don't go ahead because they disappear or they start ghosting suppliers – it drives people mad," said Knowles. "But there are various reasons why things go wrong, even at the last minute."
That's part of the reason why you should review your pipeline regularly. "The best thing to do when the pipeline is stalling near the end, is to go back to the beginning: why is the customer even interested in the first place? Just by going back to the beginning, and starting again, you will accelerate your pipeline. It feels like that's counterproductive, but it's really not because usually you've missed something in the beginning," said Maslen.
That missing piece is often researching your prospects enough to carry the sale through.
"We have this term that we use quite a lot, which is 'show up and throw up'," said Maslen. "This is when we get really excited when people come through our website and say, 'Hey, we'd like a meeting' or 'Hey, we'd like a demo'. Then we don't do any research, we just turn up and hit them with all of the stuff. It's almost like we're throwing as much stuff up against the wall just to see what sticks.
"Most people say, 'It takes us several meetings before we get conversion.' It's because, actually, you're taking several meetings to listen to what you should have been listening to in the first couple of meetings."
She says that three of the most effective questions to ask are:
What's the implication if they don't solve the problem that they're trying to solve?
Is the problem that they're trying to solve a paper cut which they could live with and just crack on? Is their business going to bleed out? Or is it going to be a leg amputation, which means that they are going to be more in a hurry to get something done?
If they solve this problem, what would success mean to them?
"Whatever the thing is, and just by asking them those questions, then the customer will realise, 'Well, actually, this is a big deal to us. Because if we don't solve this, we've got a really big problem. And if we do solve this, we've got great success'," added Maslen.
If it isn't a big problem after all, you can then focus your efforts on another prospect.
You can set up multiple automated processes and introduce more over time too, which is why it's worth considering in regular reviews. Think about tasks that you do repeatedly and whether they can be automated.
Finally, for potential buyers and those even earlier in their decision making process, build content that will attract and retain leads. These draw customers to your website and give them something informative and practical to associate with your brand.
Create content for them at all stages in their search. This could be how-to guides, point-of-view articles on news stories, infographics, videos and podcasts. Remember those calls to action (CTA) too.
Sales pipeline software
Here are some sales pipeline/CRM providers, complete with features and pricing.
Small Business Pro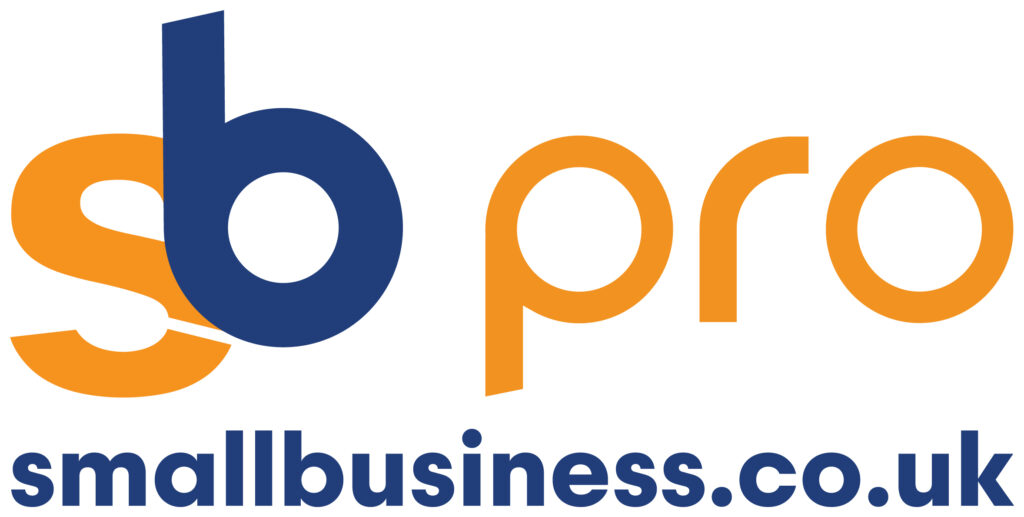 https://smallbusiness.co.uk/business-pro/
With Small Business Pro, you can build sales pipelines with a tool tailored to small businesses, at a fraction of the cost of other CRM systems. It comes as part of a full membership which includes low-cost payments, 24/7 access to NHS GPs and legal and employee protection. Plus, you'll automatically be entered into a monthly competition to win a £2,500 grant.
For full Small Business Pro membership
Sole trader: £39.99 a month (including VAT)
1 to 30 employees: £49.99 a month (including VAT)
HubSpot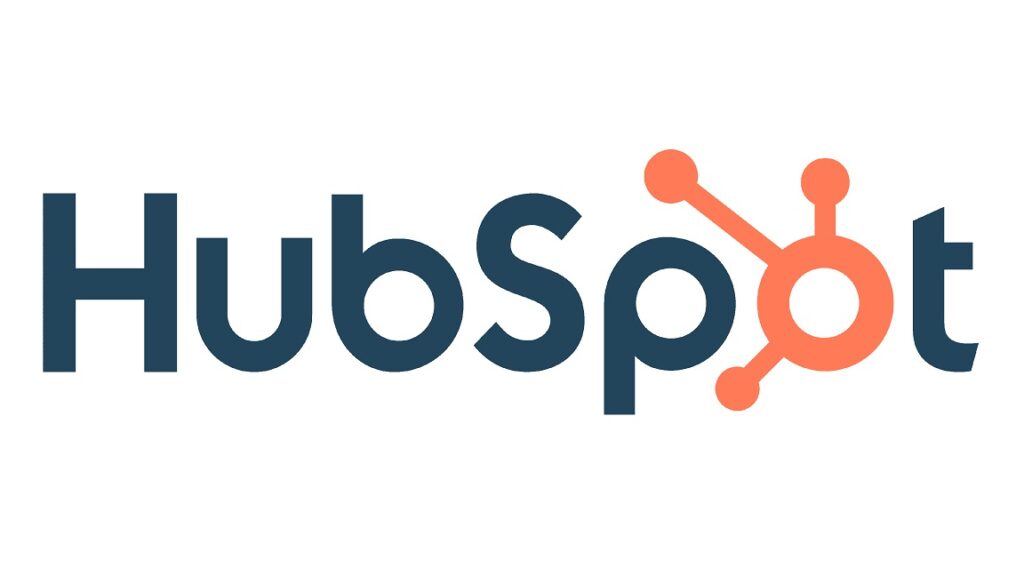 The HubSpot sales pipeline is customisable, allowing you to add, edit and delete sales stages. Plus, it's easy to drag and drop these deals between stages as they progress. It's easy to identify roadblocks and identify revenue blockages so that you can optimise sales performance.
It also has a sales pipeline template for Microsoft Excel.
Prices for CRM suite
Free: £0
Starter: From £18 a month
Professional: From £1,404 a month
Insightly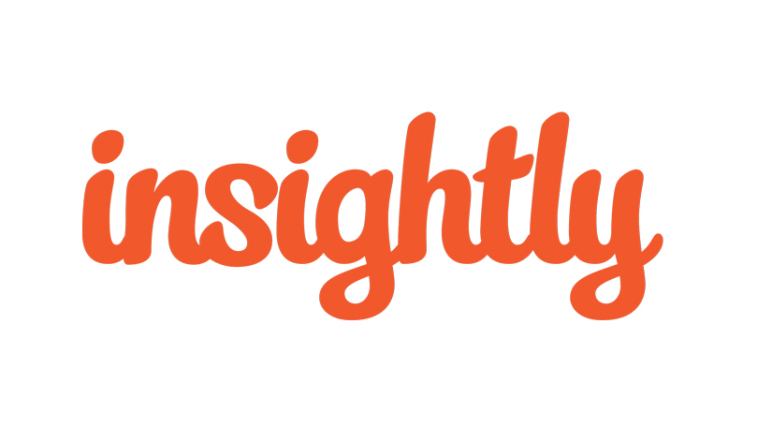 On Insightly, centralise customer data, create engaging customer journeys and connect to the apps you already use including Xero, Slack, asana and WordPress. Have your sales reports created in a Kanban-style and alter your settings for automated pipeline alerts.
Free: £0
Plus: $29 (£24) per user, per month
Professional: $49 (£40.50) per user, per month
Enterprise: $99 (£82) per user, per month
Monday.com

https://monday.com/crm?selectedTag=sales_pipeline
Look at your sales pipelines in multiple views on Monday.com: table, form, chart and calendar. Customise which steps of the sales process that you automate. Monday.com has integrations with Salesforce, HubSpot, Mailchimp and more. Use the Mirror feature to view and edit columns' data from connected boards for easier collaboration.
The sales pipeline template lets you forecast revenue, generate insights and learn where to focus your efforts.
Free: £0
Basic: £7 per seat, per month
Standard: £9 per seat, per month
Pro: £14 per seat, per month
Enterprise: Bespoke
Pipedrive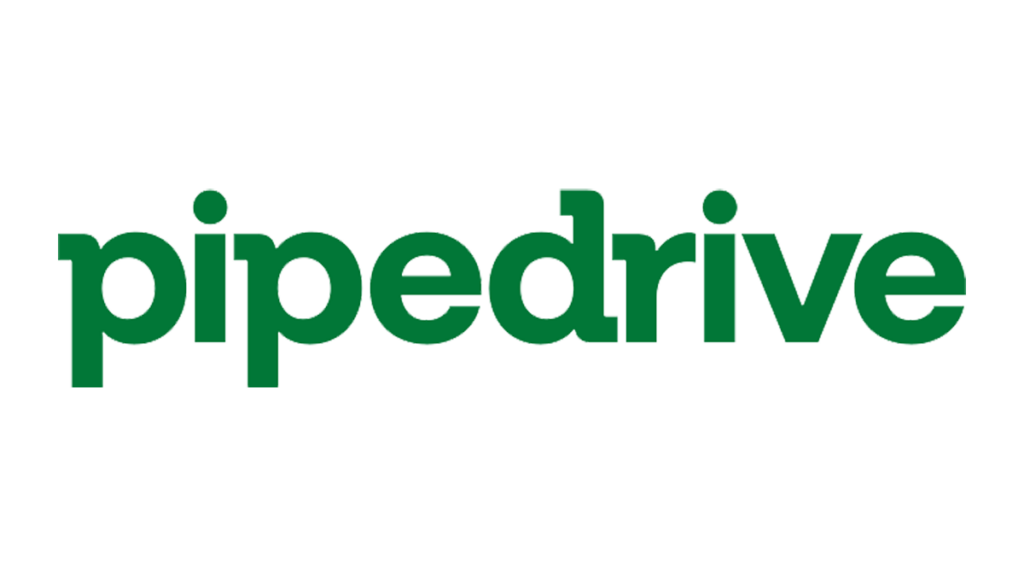 https://www.pipedrive.com/en/products/what-is-crm
Spot opportunities, measure key activities and set automated reminders and follow-ups to increase productivity, with real-time reports to help you shape priorities. Customise your pipeline so that you can see your entire sales process at a glance.
Pipedrive has a sales pipeline template for Microsoft Excel.
Essential: £14.90 per user, per month
Advanced: £27.90 per user, per month
Professional: £49.90 per user, per month
Power: £64.90 per user, per month
Enterprise: £79.90 per user, per month
Zendesk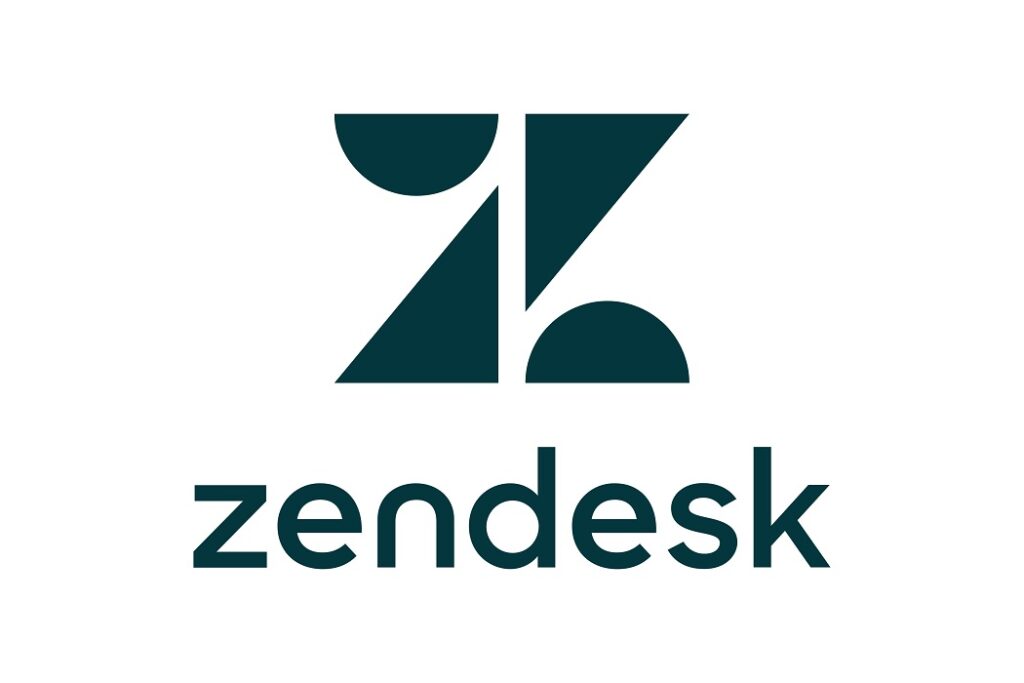 https://www.zendesk.co.uk/sell/features/sales-pipeline-software/
Zendesk features end-to-end conversational CRM and automated outreach, as well as forecasting and analytics. Integrations from Zendesk Marketplace include Shopify, Slack and Google Reviews. Plus, you can store and access details so that you can access contacts quickly.
It has a sales pipeline template for Microsoft Excel.
Sell Team: £15 per agent, per month
Sell Growth: £45 per agent, per month
Sell Professional: £89 per agent, per month
Zoho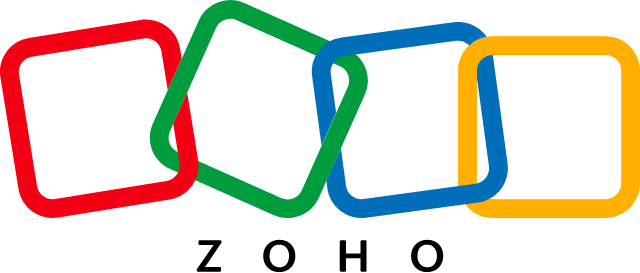 https://www.zoho.com/crm/sales-pipeline.html?source_from=crm-ft
Zoho promises more accurate pipeline management and forecasting, helping you to allocate resources to the right deal. Create notes, tasks and comments easily. Make cross-selling and upselling more straightforward by identifying those that are more likely to buy and targeting your efforts at them.
Standard: £12 per user, per month
Professional: £18 per user, per month
Enterprise: £35 per user, per month
Ultimate: £42 per user, per month
Further reading on sales
The best CRM system for your micro business – A customer relationship management (CRM) system can really help your micro business to grow. We take a look at key features and platforms
Building a sales team: What to consider as a small business – Building a sales team is a daunting prospect for any growing company, but can be achieved with the right people, technology, and activities. Here are some tips to getting it right
A beginner's guide to sales prospecting – For businesses to find success, they need to understand and actively hunt sales. In this article, Katie Deverill, operations manager at Company Check, offers some prospecting tips for businesses