So, you've decided to quit your day job to get your very own social media agency off the ground.
Congratulations! The road ahead is going to be a challenging one, but at the same time it will be extremely rewarding. With so many powerful social media management tools available to help you make a success of it, there has actually never been a better time to launch a social media marketing agency.
The biggest obstacle you'll face is coming up with strategies to grow your agency while at the same time, providing a consistent level of service to your existing clients.
If your start-up has been going for a while, I'm assuming that you've already answered the following questions (if not, stop reading this right now, grab a notepad and jot down the answers before reading on):
1) Why did I start a social media business?
2) Who is my ideal client?
3) What services do I provide?
4) What makes my agency different?
5) How do my prices and service compare to my competition?
Here are the six most effective tactics I've personally adopted at Sendible to gain clients early on.
1. Talk to friends and family – tell your story
In the early days, it's critical that you spread the word within your personal network. Let everyone know that you've taken the leap and have decided to start your social media agency. You'll be surprised by how much support you'll receive and how many introductions your immediate network will be able to make for you!
In order to gain buy-in, it's essential that you have a credible story. Your future clients need to trust that you will deliver an incredible service for them. They need to know why you are better than the thousands of other agencies out there.
Think about what you can offer that's different. What is your USP? What experience do you have that can showcase your past successes? What can you offer them that other agencies can't? Remember, the best referrals come from people who know and trust you.
Declan Dunn from The Growth Generator has the following suggestion, 'Start an agency with a few free clients, and learn what you're worth, then charge for it. The experience will teach you so much, if you're willing to learn.'
Once you have a few clients, even the free ones, you'll be able to use case studies and testimonials to attract even more clients.
Here is how I recommend launching your agency to friends and family.
Create a basic landing page on your website. The landing page should list one challenge your prospective clients are facing and how you can solve it for them. There should be a simple form that captures their email and phone number.
Open Excel and add the names of your 20 closest friends and family members along with their email address, where they work, job title, phone number and links to their social media accounts. Later, you'll extend this to include prospects from LinkedIn and other sources.
Draft an email that looks something like this:
Hi [friend's name],
I hope you're well. I'm going to be launching a new social media management service for [insert niche/vertical here]. The #1 challenge they face is [insert challenge here] and I want to provide a new type of service that [insert your solution here].
Do you know of anyone in this vertical that I could speak to?
Best,
[Your name]
P.S. I've created a landing page that explains what I'll be offering. If you can share this link with your friends on Facebook, I'd really appreciate it: [insert link to landing page]
Example:
Hi Bob,
I hope you're well. I'm going to be launching a new social media management service for small independent coffee shops. The #1 challenge they face is competing with the large coffee chains like Starbucks and I want to provide a specialist service that helps them drive more business by spreading the word on social media and attracting more coffee lovers to their establishments.
Do you know of any coffee shop owners that may be interested in this?
Best,
Jane
P.S. I've created a landing page that explains what I'll be offering. If you can share this link with your friends on Facebook and LinkedIn, I'd really appreciate it: [insert link to landing page]
2. Partner with a non-competing service provider in your niche
Other agencies and service providers that work with similarly-sized clients but offer non-competing services can be a great source of new business referrals. For example, if you offer social media management solutions for coffee shops, you could find a partner that offers SEO services and loyalty schemes for small, independent restaurants.
Reach out to these service providers by explaining what you offer. Again, always start with a challenge they may be facing and how you could help them. It's also worth adding that as you grow, it becomes essential to bring on a partner that can provide the content piece and deliver bespoke blog content for your clients.
Here is an example of an outreach email you may wish to send to a potential partner:
Hi Bob,
I've heard about the great work you're doing in SEO for small restaurants. I was wondering if you have ever had any requests to provide social media management as well.
I would love to see if we can partner up to offer a package that includes both of our services.
Are you free to speak for 15 minutes on Tuesday?
Jane
Once you've developed a relationship with a partner, you may want to host a meet up or webinar to help spread the word about your offering. Cross promotion is a great way to attract new clients and showcase your expertise in the space.
3. Use LinkedIn to carve out your ideal prospects
Hunter Wills from Wovv.com, compares online relationships to dating, 'Did your mom or dad ever tell you the dating rule, 'Don't kiss on the first date?'. I think that applies to online relationships,' he says.
Here are his LinkedIn tactics for building a list of your ideal prospects:
a) Using the advanced search features on LinkedIn, locate your ideal clients.
b) Add their details to the spreadsheet you created earlier, along with their Twitter and Instagram handles.
c) Every couple of weeks, make some sort of contact with each person in the spreadsheet. Start with a soft touch such as a like or comment on their updates.
d) After a few subtle interactions, look for an article they may enjoy based on their interests and share with them directly. You may also decide to tag them in an interesting photo you find using a hashtag search on Instagram by mentioning them in the comments.
e) Repeat this for two or three months and then send an email asking for a quick call. You can gently nudge towards this by mentioning that you've been connected for a while and that you've enjoyed their content and wanted to get to know their business a bit better.
Will explains, 'A person's favourite subject to talk about is themselves! After that, 90 per cent+ of the people will then ask about you and your business. Talk about the parts of your business that answer the pain points they brought up. See if you can (gently) advance them down the sales funnel.'
4. Invite prospects to a free training session on social media
Everyone needs help doing a better job with their social media marketing: as a start-up agency, your challenge is to be seen as an expert.
Come up with a series of talks that you can present to your ideal prospects online. The idea being, that the first talk will be a free taster session. Use a service like GoToWebinar or Google Hangouts to host your first session. The key is to make it simple for people to register.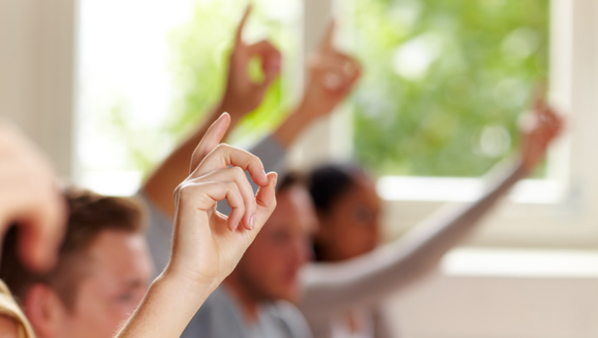 How to find attendees, you ask. Well, you can easily find new prospects by conducting a search on Quora or Twitter, asking:
'Where can I learn social media marketing?'
'Is social media training really necessary for a business?'
'What are the best resources for online social media training for small business?'
Leave a response with details of a free online training course that you'll be providing which will answer this question. Explain that the first session is free so there is no up front commitment. Each registrant then becomes a potential client for your business.
Make sure you record your webinars and upload to Youtube so that you can re-purpose them on your blog, social media and direct people to them on Quora.
5. Let your clients build the business for you
Do remarkable work for your clients and let them build the business for you. By doing great work for your early clients, you can feel confident that they will inevitably bring more business to you through referrals.
To avoid disappointment and unhappy clients, start by setting realistic expectations from the get-go. A lot of clients, especially those who are new to social media marketing, will expect to see ROI fairly quickly. You need to make it clear that if they are looking for immediate ROI, there are other, more effective ways to do this and social isn't always the best channel.
However, by agreeing on common goals with your clients and defining steps that move you towards achieving them, your client will have full transparency on where you are focusing your efforts.
Once you've signed your first client, start by defining the outcomes. What are they hoping to achieve? Once you know your client's goals, you can then work backwards and define exactly how you will achieve those objectives. Each step needs to be measurable, time-bound and specific.
For example, let's assume you and your client agree on the following goal: 'Increase visits to my coffee shop'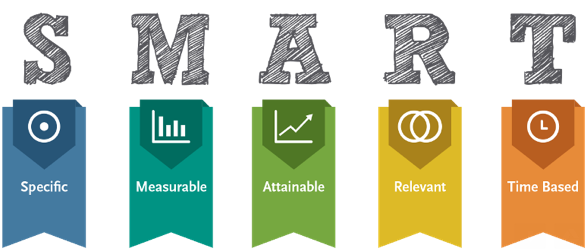 You would then define the measurable steps and strategies needed to get your client closer to reaching their desired outcome. These are SMART goals. SMART goals are Specific, Measurable, Achievable, Relevant and Timely.
For example:
a) Publish one blog post per week educating readers on the source of the coffee shop's beans and flavours with each blog post achieving at least 20 shares on social media.
b) Post two photos of food and coffee from the coffee shop to Instagram every day with at least 20 likes per photo.
c) Increase Instagram followers by 100 per cent by the end of March.
d) Drive at least ten conversations on Twitter each week that show a positive intent from someone new to visit the coffee shop.
e) Add five more positive reviews on Yelp by the end of February.
By agreeing the objectives and key results needed to help your client be successful over a given period, you can prevent having to patch up relationships with disappointed clients later on.
Since everything is agreed and signed off up front, as long as you can deliver progress towards the agreed goals, you can be almost certain that you will have happy clients willing to recommend your service to others. You can also use this as a tactic later on to show your clients what you could potentially achieve with increased budgets.
6. Don't let quality slip as you grow – plan for scale early
It's important that you maintain a consistently high quality of work as you bring on more clients.
The worst thing that can happen is that you start to grow and your first few clients who benefited from most of your attention early on suddenly start to notice your level of service slipping and decide to leave you.
Don't be greedy: if taking on a new business means that the quality drops for your existing clients,  say no and work on scaling up your operations.
Ideally, you should plan for scale as soon as you've brought on your first client. The way you should think about scale is, 'How can I provide the exact same level of service to each of my clients, whether I have one or 100?'
You need to have an advanced social media management tool in place to ensure you can offer the same high level of service your clients have come to expect from you as you grow.
You may want to select a lesser known tool to give your agency the edge over competitors. Offer them something they can't find elsewhere. The tool you select should be designed specifically with start-up agencies in mind.
You need a solution that gives you the productivity benefits to be able to go out and pitch to new prospects while delighting your existing clients with excellent work.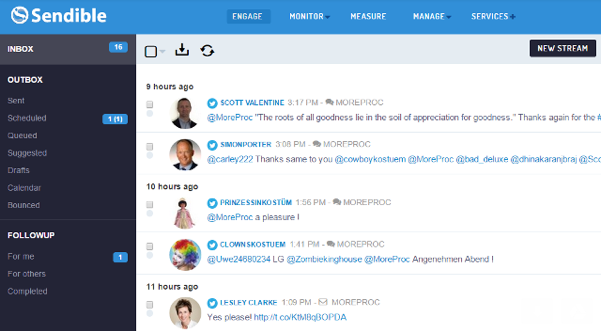 As a minimum, the tool you select needs to have the following:
A unified social inbox
The biggest mistake that startup agencies make is using a tool like Tweetdeck or Hootsuite to manage each of their clients' streams individually. You don't want to be jumping between Twitter, Facebook, LinkedIn, YouTube, Google+ and Instagram streams for each of your clients. You need a single-view, priority inbox for each client that allows you to respond to conversations from anywhere, no matter the source.
A focus on social media productivity 
This helps start-up agencies service multiple clients easily and efficiently. You have limited resources, so the tool needs to act as an extra pair of hands! You should be using the additional time it gives you to pitch to new clients and grow your agency.
Content approval workflows that allow your clients to approve content before it goes out
This is also critical as you start to grow your team so that you can maintain the quality by double-checking content before it's published. The worst that can happen is that you are responsible for ruining the reputation of one of the brands you're managing!
The ability to bulk import content from a CSV file for each of your clients
The last thing you want to be doing is manually scheduling content for clients individually. Make sure the tool you select allows you to import your client's campaigns with one click.
Easily source engaging content on specific topics for your clients that is more likely to drive positive interactions with the brand
Finding content can be extremely time consuming. The tool you select should recommend high quality content that will resonate with your client's audience.
Automation of time-consuming lead generation activities such as social listening, conversation starters and growth hacks
We all know that one of the strategies employed by experts to grow a following rapidly is to engage with influencers by listening and adding value to conversations. Make sure the tool you choose allows you to automate some of these activities.
The option to create logins for your clients so that they can collaborate with you more easily on social media
The more transparent you can be with clients, the more trust you can build. By providing a login to your social media management software for clients, you can assign them conversations, share your progress and they can easily see where your efforts are going. This will come in handy when their contracts are up for renewal!
Produce great-looking reports for clients to showcase your progress
It's essential that the social media solution you choose makes it simple to automate the delivery via email of insightful PDF reports for your clients. You need to show progress against the client's goals, so a social media management tool that offers advanced reporting capabilities is essential.
Gavin Hammar is the founder and CEO of Sendible.
Further reading on social media